Press release
COBR meeting on Hurricane Irma, 11 September 2017: Foreign Secretary's statement
Following the latest COBR meeting, Boris Johnson gave an update on government support for the UK Overseas Territories after Hurricane Irma.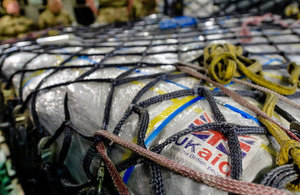 Hurricane Irma - Boris Johnson 11 Sep 2017
Foreign Secretary Boris Johnson said:
I've just chaired COBR on the continuing crisis in the Caribbean and I want to say to all those who have friends and families and loved ones in the Caribbean and the British Overseas Territories; Anguilla, the British Virgin Islands, the Turks and Caicos Islands that have been so badly affected by the recent hurricanes that they remain absolutely uppermost in our thoughts.

We are continuing to send in more police, you've already got 700 troops in the area, and we're seeing confidence now starting to rise, people getting back to normal and I really congratulate the governors and the governments of those areas and in what they are doing.

But I want you to be in no doubt that we are continuing to work around the clock on all these issues. Any consular problems that you know of please get on to our helpline +44 (0)20 7008 0000. Dial that number we will make sure that you get an answer.

And in the meantime we're staffing up on St Maarten where there have been some some consular issues so far but I'm absolutely confident that those wonderful islands are going to get through this. We are going to help them get back on their feet and the UK is with them for the long term.
Read more about the government's response to Hurricane Irma.
Published 11 September 2017