Case study
Health: Provide
Launched in 2011 Provide delivers community health services across a wide variety of localities, going from strength to strength ever since.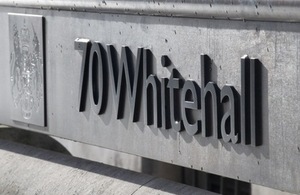 Introduction to Provide
Provide is a public service mutual delivering community health services across Essex, Cambridgeshire and Peterborough, as well as the London boroughs of Waltham Forest and Redbridge. Launched in April 2011 as part of an initiative to separate the commissioning and provider roles of the local NHS, Provide's 1,100 staff have taken the organisation from strength to strength over the past three years, winning Social Enterprise of the Year at the 2013 National Business Awards UK.
Their approach
With a turnover of £56 million, Provide has significantly expanded its range of community health services since spinning out, and now delivers more than 50 different offerings – from universal services such as community hospitals, district nursing, health visiting, school nursing, podiatry and public health, to specialist services for children and people with long term conditions. More recently, Provide has secured a contract to provide 5-19 children's services across the county, and is recruiting an additional 100 staff to support this expansion.
All employees have the right to own a stake in the organisation through a £1 share, with 15 staff members elected to Provide's Council of Governors. And because staff are much more engaged in the organisation, they feel empowered and able to make substantial changes to the way they work and deliver services. This has had a profound impact on productivity and staff satisfaction. Since spinning out, Provide has seen sickness rates and staff turnover reduce significantly:
The number of days lost due to sickness absence has decreased by approximately two days per employee per year since spinning out (9.7 days to 7.8). This is below the national average for Community Trusts and the NHS as a whole.
Voluntary staff turnover has fallen to 11%.
The impact of the mutual model for the service, staff and service users
By freeing staff to take control of the delivery of their services, Provide has been able to deliver real service improvements and innovation. A productivity review of their children's services in 2012 led to a minimum 10% increase in patient contact time over the first 12 weeks and Provide is on target for 50% minimum increase across all services. A separate review of its integrated Care Teams for adults led to savings of £80,000 through staff reallocation and a reduced reliance on agency nurses, without impacting on service quality or patient satisfaction.
Moreover, staff innovation is readily encouraged and Provide has a Clinical Change Board which considers staff ideas. For example, following a staff proposal, Provide funded a pilot using iPads to deliver remote interventions to patients requiring speech and language therapy, saving them from travelling to clinics. This new model has not only delivered savings, but also significantly improved patient contact time - which helps explain why the Care Quality Commission recently reported overwhelming positive feedback on staff's commitment and passion.
All of this good work has of course meant Provide is not only delivering excellent services, but proving successful as a business. Having grown year on year since leaving the public sector, increasing income by 20%, Provide now serves a community of 1.9 million people. It has achieved annual savings of 7% per annum, reinvesting in services, and as part of its commitment to the wider community has donated over £400,000 to local charities and created a £100,000 trust fund with universities in Essex. Winning Social Enterprise of the Year stands as testament to Provide's achievements to date, but also heralds an even greater future.
Similar mutual case studies in the wider health sector
Be Independent - launched in 2014 and a recipient of support from the Mutuals Support Programme, Be Independent delivers day care services for elderly residents in York.
Case studies main page
Published 23 October 2014