Francis Maude speech unveiling new support for mutuals
Speech by the Minister for the Cabinet Office Francis Maude, unveiling new support for public service 'spin-outs'.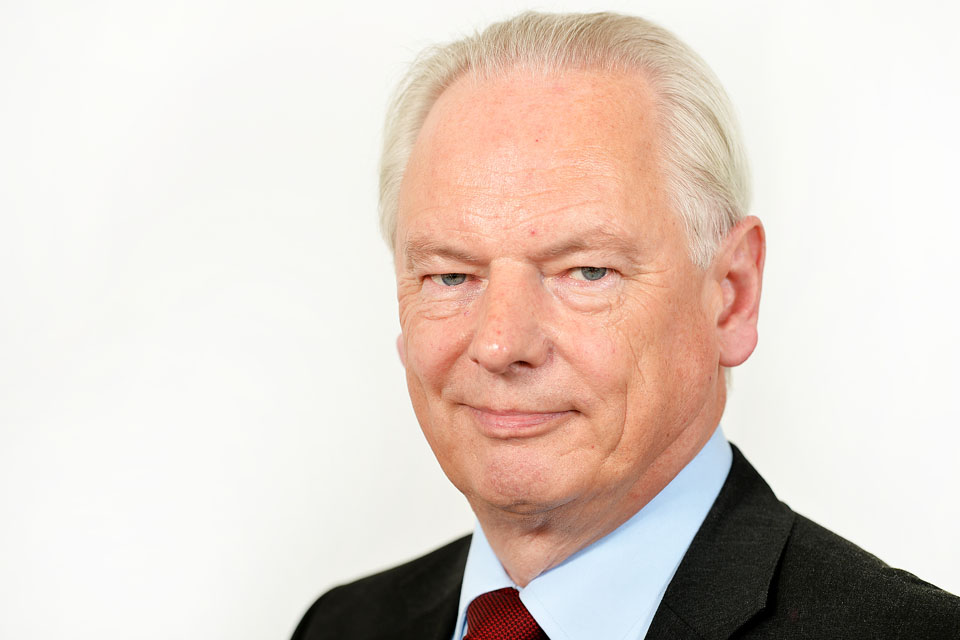 Introduction
It used to be thought that there was a simple binary choice in how public services were delivered. On the one hand they could be delivered by the state; by staff employed directly by a public sector agency. On the other they could be privatised. Outsourced. Delivered for profit by commercial suppliers.
There's nothing wrong with either model. Both can be brilliantly successful. But the world is opening up. We both need to be and want to be more open to different ways of doing things. We've already begun to see how voluntary, charitable and social enterprises can deliver services efficiently, responsively, cohesively and deploy great innovative strength in public service.
And there's another model now. One that can transform the way services are delivered. That can release entrepreneurial vigour into the economy. And that can transform the lives not only of the citizens that use the services but of the staff who provide them. The video I'm about to show illustrates how public servants in one public service have transformed what they do. By forming themselves into a mutual, a coop, spinning themselves out of the public sector, and taking control of their lives and of the services they provide.
VIDEO
The video you have just seen, indicates how people's lives can be improved this way. I have massive respect for the army of public sector workers who go to work every day and make such a huge contribution to this country, who are incredibly committed and go about their jobs without ceremony or fuss, yet make a vital difference to millions of people.
But it is these dedicated workers who have been so badly let down by the system to date. I don't always agree with the general secretary of the Public and Commercial Services Union, Mark Serwotka. But we share the same analysis: that public sector workers have been hugely frustrated by the mountain of targets and top down control that was the hallmark of the Labour government. At one stage the NHS had over 800 targets; this neither set priorities nor measured outcomes and resulted in reams of paperwork for staff. This centralisation sapped enthusiasm and engagement and inhibited innovation and reform.
Back in the summer, in the Spending Challenge, we asked public sector workers for ideas for how to save money without damaging frontline services. Cynics mocked the idea as a gimmick. But the response was genuine and frankly overwhelming. More than 65,000 people wrote in with ideas to save money. What was obvious was that there is a huge pent up frustration among public servants: loads of people with ideas and innovation, frustrated by the impossibility of getting their ideas put in to action. I believe that large numbers of these workers, and many more beyond, would be willing not just to make suggestions for how things could be run better but to step up and take control.
So I want today to talk about our plans to set public sector workers free, to let them take control of their organisations, turn them into mutuals and have more control and autonomy over how things are run.
Context
Before setting out the steps we are taking on employee ownership, I want to give you some context about our commitment to and our principles of public service reform.
Consultants talk about the "loose/tight" balance. This is the theory that in any big complex organisation there are some things that must be tightly controlled from the centre. These are essentially overheads.
Property, procurement, big projects, IT infrastructure, cash, HR operating standards, headcount: all of these head office will generally want to control. But everything else should be pushed out as close to the front line as possible.
The last government got this diametrically wrong. There was no attempt to manage the overhead effectively; no attempt to leverage the scale of government to drive down prices and costs. No attempt to avoid the constant reinvention of ICT systems and use experience of project management in one place to drive effective control in another.
And yet there were constant attempts to micro-manage front line delivery from the centre. This was both wrong and doomed to fail. Wrong because it stifled innovation and motivation among professionals and took the focus away from serving the public. Ineffective because if Whitehall tries to control all services through a variety of central 'wires' of guidance and direction it will inevitably just get into a tangle. Even if we in Whitehall miraculously knew what the answer was to every set of local needs the chances of the local machinery actually being connected to the dials, buttons and levers on the dashboard we sit behind are pretty remote.
The forces in our system are centripetal rather than centrifugal. They tend to concentrate power rather than disperse it – which is why we need to decentralise and disperse power. To local government for sure. Beyond local government to schools, communities, localities and families where we can. But along the way to introduce radical shifts in ownership, accountability and financing.
We are determined to make a clean break with the Big Government approach of the past. This is critical for forging a Big Society – by enabling a new relationship between state and citizen, and granting more control over the services that affect families and communities. We want local communities not only to have greater ownership of local problems, but to have more power to change them. And we want public services to be answerable to those who use them, so that it is parents, patients and community groups who shape how they work and what they do.
Employee ownership in reforming public services
Employee-led mutuals – whereby frontline staff are given a real stake in the ownership and governance of the organisations they work for – will have a crucial role in reforming public services.
The evidence increasingly shows that they reduce absenteeism, improve performance management, encourage innovation, and increase productivity. John Lewis's staff absence levels are half of the average in the retail sector. Staff turnover is lower when employees feel they can influence the way their organisation works, and productivity can be up to 19 per cent higher in organisations where staff feel they have a stake in success.
Ownership also empowers employees to redesign services around the needs of their users and communities, and can ensure that services are more efficient. This is why employee ownership in public services has the potential to be transformative.
Creating 'Rights to Provide' across the public sector
So today I want to set-out the next steps we are taking to support workers who want to establish employee-led organisations.
Every department will put in place 'Rights to Provide' for public sector workers to take over the running of services. These rights will not be uniform across departments because this is an incredibly complex area and each department's requirements will be different. These rights will be as far reaching as possible, but we accept that there will be areas where it will not be possible to mutualise, either because of security or operational stability concerns, and it will be for departments themselves to set these areas out.
This is not about compromising service provision to the end user or about hiving off the simpler pieces of government, which I know some organisations are concerned about. The government is committed to retaining the level and quality of services and any caseload will remain the same; this is about making it easier to do the existing work. What we want to do is free this provision as far as possible from the stifling red tape and bureaucracy which surrounds it at the moment.
The government has a duty to ensure the quality and cost effectiveness of any services delivered to the public. We will ensure that any mutuals which emerge from the public sector are themselves viable entities that can deliver the improving services people want and also deliver cost savings to the taxpayer. Mutuals will have to negotiate contracts with the applicable departments or local commissioning bodies which show how they will provide services while minimising spend on administration and overheads. From the existing mutuals I have seen, this is not hard to do; I'm sure any one of you in this room can tell me about the frustrating mountains of paperwork which take up your time and hinder you being able to get on with your job. These are the sort of things we will enable mutuals to eliminate.
It will be essential to ensure these rights do not undermine the achievement of improved value for money, that they remain sensitive to the specific characteristics of each workforce and service, and that they are in tune with ongoing structural reforms. I know for example that the Department for Work and Pensions are looking at how to coordinate the development of a Right to Provide with the reforms to the welfare system that Iain Duncan-Smith is driving forward.
I will also work with departments to explore where public procurement processes allow for staff forming a mutual to be awarded a contract to continue providing services. This will give greater confidence to employees.
The government will not seek to dictate what is best for employees and for the users of services; rather the precise model of mutualisation should follow from the service being provided. This could, for example, include Joint Ventures.
In developing and implementing these new rights, it is important that we in central government lead by example. I can announce today that the government will develop a right for civil servants directly employed by departments to form mutuals. The Cabinet Office is working with departments to develop the specifications for this new right. This right would not be allowed to compromise the wider efficiency and policy objectives of the department, and the decision to accept a request from civil servants would rest with the relevant Secretary of State or Minister.
In the wider public sector workforce, it will be necessary for government to work with local public sector bodies and employers. Departments are developing a range of tailored Rights to Provide for public sector workers across public service areas.
The Localism Bill, which we expect to be introduced shortly, will include a Right to Challenge, which will enable voluntary and community sector organisations to challenge local authorities where they believe they could run services differently or better. Further details about the right will be announced shortly, but we expect that local authority employees will also be able to use this right, and we are working with DCLG to consider how it might be shaped to enable them to do this.
I am in discussions with Michael Gove, who has highlighted services for young people as one area which is particularly suitable, and is exploring how a Right to Provide could apply to staff in Sure Start Children's Centres. Many civil society organisations are of course already well established providers of these services.
In the health service, my colleague Andrew Lansley announced yesterday that there will be third wave of right to request projects, bringing the total of divested turnover to around £1 billion. And given that foundation trusts are in many respects analogous to the mutual organisations, the recent NHS White Paper already describes an agenda that is very strongly aligned with the policy direction I'm setting out today. Many staff working in acute and mental health NHS Trusts will be liberated from top down control as their organisations transition to become foundation trusts. In addition to that option though staff in some NHS Trusts may wish to pursue alternative routes to independence and so government is committed to explore with them how a 'Right to Provide' may operate to enable those trusts to use other employee-led structures to create new independent health care organisations.
In addition, the government will work closely with employees, Foundation Trusts and relevant sector associations such as the NHS Confederation, and the Royal Colleges to support a bottom up process of engagement to create the permissive environment in which staff and management within Foundation Trusts can themselves explore new models of service delivery, including through employee-led organisations.
In Wales, Scotland and Northern Ireland many public services, in key areas such as health, education and local government, are the responsibility of the devolved institutions. We strongly believe that, wherever possible, the benefits our proposals will bring should be enjoyed across the United Kingdom. To that end we will work closely with the Devolved Administrations to explore if the principles I am outlining today would suit adaptation in their territories.
I want to emphasise that our intention in introducing these Rights is not to preserve services in aspic. On the contrary, we want to liberate public service workers so that they can develop new types of services.
For example, I know my colleague Ken Clarke is keen to increase independent sector delivery in Ministry of Justice services. Groups of public sector workers, such as prison and probation officers could form organisations which challenge the current delivery model and deliver better outcomes. This might include Joint Ventures, which could support the type of collaborative arrangements that would allow smaller and medium sized independent providers to contribute to the delivery of public services and to the development of a diverse ecosystem of providers that can improve quality through effective competition.
Providing practical help
So how, in practical terms, are we going to take this forward?
This is a programme that the government is committed to driving forward. The Prime Minister and I want to hear personally about progress – and especially where employees are encountering obstruction in their desire to establish their own mutuals.
Of course, employees who want to establish their own mutual will have to behave responsibly. But I want to reassure public sector workers that their legitimate desire to run their own services will not be frustrated by those who attempt to stand in their way. I understand that some public sector organisations may have legitimate operational reasons for needing to block or slow requests. But we will not tolerate bureaucratic attitudes and processes intended to demoralise the entrepreneurial employees who wish to pursue this path.
Support line and 'challenge group'
I know that public sector workers will need advice and support beyond this. Indeed, over recent months it has become apparent that there is significant demand for information and support from workers interested in exploring mutualisation.
So I am very pleased to announce that leading organisations in this sector – Local Partnerships, the Employee Ownership Association and Co-ops UK have come together to address this need. Today they are launching a new phone and web-based information service. This will be a freely available, first port of call for all those interested in taking this forward – from frontline public sector workers to service leaders, as well as investors and potential Joint Venture partners. It will provide guidance and signposting to appropriate services, projects and organisations.
As this community grows, it will be essential for government to listen to and act on feedback from the ground.
I am also establishing a 'challenge group' in government to advise me and other Ministerial colleagues about how we can best enable the success of this policy. This group will include a representative from the John Lewis Partnership, who has responsibility for representing the views of his organisation's Partners. The group will convene key policymakers and experts to drive the changes to policy and process necessary across Whitehall to address these issues.
Importantly, this group will include the providers of the new information and support line for public sector workers which we have announced today, to provide valuable feedback on the key barriers and grievances experienced by public sector workers who are attempting to form mutuals. It will also include those with operational experience both within the public sector and in voluntary and community sector organisations, who have the knowledge to understand what legitimate barriers public sector organisations face, as well as to identify which problems can be solved.
Expanding the pathfinder programme
To demonstrate what is possible and to build a critical mass of expertise and experience about how we can achieve employee-ownership, I launched the first wave of employee-led mutual pathfinders in August. Alongside programmes such as the Social Work Practice Pilots, the Cabinet Office Pathfinder programme has already demonstrated the significant appetite that exists amongst workers in the public sector to own and run their own services.
The first wave of 12 pathfinder projects has included everything from community health to housing services, social work, further education and youth services. There are variations in size, from groups of 3 or 4 employees setting-up a small social enterprise, to more than 1,000 workers spinning-out to provide over 40 community services to the people of North East Essex.
The pathfinders have received a great deal of support from organisations outside of government. All of the pathfinders are being mentored by expert organisations, as well as leading figures in social enterprise and public service. I know the support being provided is making a real difference, and I would like to take this opportunity to publicly thank them for this excellent work.
New projects and candidates for pathfinder status are coming through all the time. Most recently, Circle Healthcare, an employee-owned social enterprise constituting the largest partnership of clinicians in Europe, and the Nottingham and Burton Treatment Centres that Circle run, have joined the programme. This will mean giving 900 NHS seconded staff the opportunity to become co-owners of Circle without losing their NHS employment rights or status.
New programme of support for investment readiness
Given this level of demand, we need to do more. Building on the pathfinder programme and the work of the three organisations that have come together to provide the information support service I mentioned earlier, I can announce that from spring 2011 the government will invest over £10 million to fund a programme of support for some of the most promising and innovative mutuals so that they reach the point of investment readiness.
This will create a network within which public sector employees, investors and public service commissioners can develop viable businesses. It will share learning and practical resources, and feed the growth of employee-led mutuals across the public sector. The programme will also provide access to specialist financial, legal and employment law advice.
This programme will help organisations to demonstrate the impact of mutualisation on their productivity and performance, giving greater confidence to investors and commissioners in the years ahead.
I will announce further details on this programme in the New Year.
Access to finance
As I said earlier, we envisage that these Rights will support the development of many different types of Joint Ventures. But employee led organisations may also need to secure finance from banks and other investors.
The government is determined to support a thriving social investment market which can unlock new and different sources of finance for socially driven organisations, including mutuals, who want to get set up, grow and replicate good ideas. To this end, we have committed to using all money from dormant accounts available in England to set up a Big Society Bank. We aim to have some functions of the Bank in place by spring next year and be ready to make initial investments in early summer.
Ultimately, however, government can't grow the social investment market alone. I would like to use this opportunity today to encourage investment intermediaries to use their skills and experience to develop new and innovative financial products to bring new mainstream investment into the sector.
I am also working closely with Ministerial colleagues to identify what finance might be made available to the new mutual organisations to give them the best possible start.
Pensions
I know that one issue facing public sector workers interested in mutualisation is pensions. Lord Hutton's interim report on public service pensions concluded that extending access to public service pensions schemes for non-public service employees is probably not an appropriate long-term solution either for government, or for some external organisations. In addition the Treasury announced as part of the spending review that there will be a consultation on Fair Deal, reporting in Summer 2011. These are important steps that will lead to increased clarity for those taking the step to create and expand employee-led mutuals.
Commissioning and procurement
The new suite of Rights to Provide are part of our broader commitment to ensure that a much wider range of organisations can deliver excellent and efficient public services.
I believe that new types of Joint Ventures between government, private sector investors and providers, and employees should have a major role in the provision of public services, and I have set up a team to urgently assess where we can deliver the first of these Joint Ventures in central government in 2011.
But I am repeatedly told by public sector workers and investors that this policy will not achieve its potential unless we reform commissioning.
Earlier this month, I announced a series of measures to make it easier for small firms and organisations to do business with government. These measures progress the government's aspiration to award 25 per cent of its contracts to SMEs and will directly benefit many of the new mutuals that we will create.
We will publish a Green Paper on Commissioning by the end of this month, which will feed into a White Paper on Reform early next year, setting out where we can go further to shift power away from central government to citizens, communities and independent providers. Just as we asked public servants for ideas on saving money in the Spending Challenge, so we will involve and engage you in this process.
Conclusion
I believe that in a decade's time, employee-owned mutuals will be one of the major types of organisation providing excellent public services. This needs to be driven by employees themselves. It will be not be administratively simple and there will be failures. But just as the 1980s heralded a substantial change in homeownership and share ownership, the steps we are taking will not only improve services, it will also empower committed public sector workers.
I am very grateful for your contributions, and I look forward to working with you further on this reform.
Published 17 November 2010