Epic is the first public service youth mutual to spin out of local government and delivers a wide range of support services for young people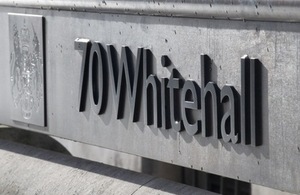 What is Epic CIC?
Going live on the 1st January 2014 Epic CIC became the first public service youth mutual to spin out of local government. Epic delivers a comprehensive range of youth support services to children and young people up to the age of 19, and up to 25 where an individual has a lifelong learning difficulty and/or disability. Their mission is to inspire young people to achieve their potential and to make a positive difference to the communities in which they work.
The Epic Story
The head of the Royal Borough of Kensington and Chelsea's nationally recognised youth support service, Brendan O'Keefe, first started exploring spinning out the service as a mutual in response to significant projected funding cuts, which had the potential to see the service halved by 2017. Recognising the need to adapt, Brendan and his staff embarked on a journey of discovery and transformation. In 2012 the youth service employees voted unanimously in favour of spinning out as a public service mutual.
In addition to support from the council, Epic received bespoke and expert legal support from Cabinet Office's Mutuals Support Programme. Staff also attended the pilot of Cabinet Office's Going for Growth training programme, helping to build their commercial capability ahead of spinning-out.
Mutual life
Moving to a public service mutual model helps Epic put frontline staff and young people at the heart of its decision-making, with Epic's board including five elected employees as well as two young people. For the first time ever, elected board members have been given the responsibility of approving the annual budget. In addition, a Staff Council has been created - meeting bi-monthly it holds the Managing Director to account for decisions.
The mutual model has also empowered Epic's staff to identify and implement innovative and enterprising ideas for working with young people, which will be sustainable over the long term. For example, a local independent school funds one of Epic's youth centres to develop an environmental project for young people at risk of involvement in the criminal justice system.
Epic is also demonstrating its credentials outside the more traditional local authority and education sectors. It has already won a contract with the local Clinical Commissioning Group for youth workers to deliver healthy lifestyle programmes to 'hard to reach' young people – in other words those who would not as a matter of course access NHS services.
Epic's kayaking centre on the River Thames now sells kayaking trips to the general public with profits reinvested back into Epic's core youth services.
Initiatives such as these are helping Epic pass on significant savings to the Council - more than £800,000 over the next 5 years - whilst at the same time investing in and expanding its youth support service. These savings are in addition to the £765,000 of cashable savings delivered to the Council over the past two years.
Published 18 November 2014