Written statement to Parliament
Work of the DCLG during the conference recess 2014
Written ministerial statement by Eric Pickles on work of the Department for Communities and Local Government during the conference recess.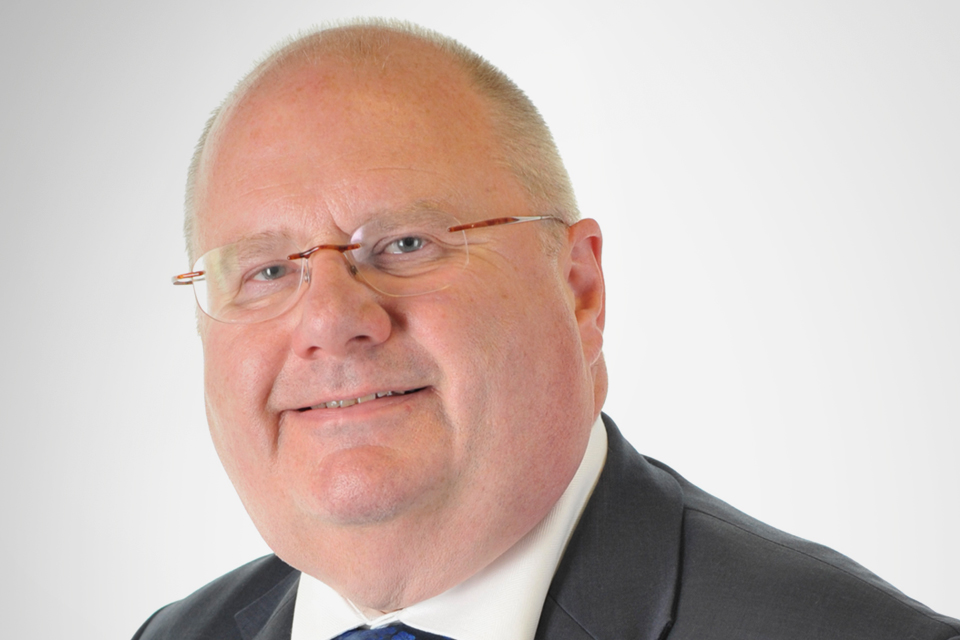 I would like to update honourable members on the main items of business undertaken by my department since the House rose for conference recess on 12 September 2014.
Getting Britain building
The Coalition government's housing investment is supporting the construction industry to get Britain building the homes that our country needs. House building is now at its highest level since 2007, which shows our long-term economic plan is working and bringing in results. But there is more to do.
On 26 September, I launched a new £400 million Rent to Buy programme to boost the building of new rental homes that will help hardworking people rent now and buy later. This new scheme provides more flexibility for those who want to rent affordably now, save for a deposit, and then buy their home. Under the scheme, housing associations and other providers can bid for a share of £400 million in low-cost loans to build up to 10,000 new homes across the country. Landlords must then make these homes available for rent at below-market rates for at least 7 years giving the tenants the opportunity to save a deposit and get ready to buy their new home.
Figures published by my department on 25 September showed how almost 53,000 households in England have already benefitted through the government's Help to Buy schemes. These schemes enable hardworking people to buy a home with a fraction of the deposit they would normally require.
On 30 September, we announced plans to help 11 areas across England to be at the forefront of helping aspiring self-builders. The chosen areas – Cherwell, South Cambridgeshire, Teignbridge, Shropshire, Oldham, West Lindsey, Exmoor and Dartmoor, Pendle, Sheffield, South Norfolk and Stoke-on-Trent – will establish and maintain a register of prospective custom and self-builders in their area and begin identifying shovel-ready sites for them.
On 9 October, my department announced new powers for councils to help them build new affordable homes across the country, building on the reforms we have already delivered to the decentralised housing revenue account. This will allow 22 councils to borrow an additional £122 million over the next 2 years to deliver more than 1,700 new affordable homes and support local growth. There is further funding available to local councils, which is only available thanks to the decisive action we have taken to reduce the deficit left by the last administration.
On 10 October, we announced a new £3 million Site Delivery Fund to get work on housing sites back on track. The money will help deliver up to 25,000 new homes across the country on sites that have been given planning permission but remain caught up in red tape. The fund is being shared across 60 bids from councils for areas where large housing developments have been agreed, and councils have shown how government support will allow them to tackle planning barriers and accelerate delivery on as many sites as possible.
Boosting local infrastructure
The Local Infrastructure Fund is another way we are getting Britain building and boosting local economies. It is targeted at housing schemes that could deliver real benefits to their communities but are struggling to move forward. Already 85,000 homes have been unlocked through this scheme. On 24 September, my department announced a £16.5 million cash boost to fast forward the development of a further 1,600 new homes at Newton Leys, Milton Keynes, which despite receiving planning permission for development in 2006, has been stalled for years.
On 10 October, we also published a progress report on the Growing Places Fund, which showed local enterprise partnerships are continuing to make excellent progress in delivering the economic growth, jobs and homes that communities need. The fund has supported 323 projects across the country leveraging £2.8 billion of extra investment including some £1.8 billion from the private sector. I expect this to support almost 70,000 new housing units and 4 million square metres of commercial and industrial floorspace.
Supporting the Right to Buy
Since the launch of the reinvigorated Right to Buy scheme in 2012, 22,500 social tenants have benefitted from expert support and thousands of pounds worth of discounts in order to become homeowners. But such a right cannot be exercised if those eligible do not know about it.
On 25 September, my department began writing to almost 1 million social tenants across the country to remind them of their Right to Buy. This letterbox campaign will be supported through advertisements in selected local newspapers. These people will be informed about the new levels of discount available and the Right to Buy Agent service launched in August which provides reliable personal advice from start to finish of the process. There might never be a better time for eligible council and housing association tenants to make this life-changing decision for them and their families.
Delivering a localised planning system
On 29 September, I announced my department's latest estimates on planning permissions being granted for new homes. Based on our analysis of Glenigan data, a total of 230,000 new homes received planning permission in England in the 12 months to Q2 2014. Combined with the fact that the number of planning appeals has fallen, this shows that our locally-led planning system, following the abolition of the top-down Regional Strategies, is working.
Despite housebuilding levels being on an upward trajectory there is still an acute need for more homes, especially in London. Since May 2013, those looking to convert offices into new homes have been able to do so under a permitted development right without applying for planning permission. Decentralisation is not just about bringing power down to councils, but also down to neighbourhoods and individual firms and householders. Such rights have been enthusiastically adopted by the housing industry, with a particular move towards providing new studio and 1 bedroom flats.
This has included the conversion and refurbishment of the Archway Tower in Islington. However, Islington council issued an inappropriately-wide Article 4 Direction, seeking to abolish these rights across the whole borough. This is despite there being a previous exemption process. After discussions with the council, on 17 September we took steps to ensure empty and redundant office space in Islington can continue to be converted into new homes for Londoners. Avoiding a blanket ban across the borough, office to residential conversions have been disapplied in very small, targeted parts of the borough instead.
On 2 October, my department published new figures showing that during the 3 months up to June 2014, councils received 1,900 applications to enable redundant office buildings to be turned into new homes. They also revealed 900 had been approved during the same period. Permitted development rights are also enabling people to extend their homes without having to apply for planning permission. These figures revealed councils received 7,700 applications for home extensions – 6,500 of which got the go-ahead without needing to go through the whole planning process. These figures are just for 1 quarter, but illustrate how our local planning reforms are helping deliver new homes and support home improvements.
Protecting the countryside and green belt
The Coalition government is determined to protect our countryside and the green belt, as stated in the Coalition agreement.
On 2 October, my department published new planning guidance reaffirming how councils should use their Local Plan drawing on protections in the National Planning Policy Framework, to safeguard their local area against urban sprawl. This guidance explains that, once established, green belt boundaries should only be altered in exceptional cases, through the preparation or review of the local plan. It also states that housing need does not justify the harm done to the green belt by inappropriate development. Unlike the Regional Strategies, we have been very clear that there is no central diktats demanding that councils rip up the green belt.
On 14 September, we announced proposals for consultation on amending planning policy and planning guidance on travellers. The new measures that will ensure fairness for all in the planning system and provide greater protection for our green belt and countryside. The measures will crack down on unauthorised traveller sites to tackle those who flout planning rules and abuse the system.
It also proposes that the definition of travellers in planning law will be changed so that local authorities would only be asked to plan ahead to meet the needs of those who lead a genuine travelling lifestyle. This would mean any application for a permanent site by someone who has stopped physically travelling would be considered in the same way as an application from the settled population - rather than be considered under policies relating to travellers.
Ensuring high standards in private rented housing
On 1 October, my department brought forward new rules that require letting agents to join 1 of 3 redress schemes, to ensure tenants and leaseholders have a straightforward option to hold them to account.
The vast majority of landlords and letting agents provide a good quality service to those looking for a home in the private rental sector. The redress schemes will help ensure standards are maintained and provide tenants with somewhere to go if they feel like they are getting a poor deal.
The schemes run by The Property Ombudsman, Ombudsman Services Property and the Property Redress Scheme offer independent investigation into complaints about hidden fees or poor service.
Increasing accountability and transparency in local government
Greater power for local government must go hand in hand with greater local transparency and accountability. The public should be able to hold local councils to account about the services they provide. But to do this, people need information about what decisions local councils are taking, and how local councils are spending public money.
This government has introduced a new publicity code for local councils in England, to help defend the independent free press. The code sets out a range of provisions on the frequency, content and appearance of taxpayer-funded newssheets. Alas not everybody follows these guidances. So on 26 September, my department warned 11 councils that legal action could be taken in a matter of weeks if they fail to stop or justify actions considered not to be in compliance with this code. Action is being taken against the London Boroughs of Enfield, Greenwich, Hackney, Hillingdon, Lambeth, Newham, Tower Hamlets and Waltham Forest, as well as Luton, Medway and North Somerset councils over the frequency of their municipal newspapers. Tower Hamlets was also notified about the provisions in the code on lawfulness of council publicity.
On 3 October, my department also updated the local government Transparency Code, which will further extend and entrench local accountability and openness on how councils spend taxpayers' money and make decisions. This will now become a legal requirement, subject to the passage of the associated secondary legislation through Parliament.
Enhancing efficiency and resilience of local fire and rescue services
On 10 October, my department published the September updates of the Future Control Room Services Scheme and an update on the marketing and disposal of the Regional Control Centres. These updated national summaries provide good evidence to show that the Future Control Rooms projects remain on track to deliver the benefits outlined in the original national summary. Good progress is also being made to market and dispose of the remaining Regional Control Centres which were a legacy of the failed FireControl programme and its flawed contracts (signed by the last administration) with no break clauses.
Improving local welfare provision
The nationally-run community care grants and crisis loans were poorly targeted and failed to help those most in need. So, in 2012 as part of wider welfare reform, the Department for Work and Pensions (DWP) made the decision to abolish these discretionary funds and transfer responsibility to councils so they could deliver and tailor new local support because they best know their areas' needs. In contrast to the centralised grant system, under the DWP's reforms, councils could choose how best to provide support in their areas.
The DWP has provided a separate fund for 2013 to 2015 and is currently conducting a review of the provision to date. On 10 October, the government published a consultation on how local welfare provision should be funded in 2015 to 2016. We will analyse the responses to this consultation alongside the findings of the on-going DWP's review into the existing provision. The government will make a decision on funding for 2015 to 2016 in time for the provisional local government finance settlement in December 2014.
Improving governance of public-sector pensions
On 10 October, my department published consultations on the governance of the pension schemes for local government and firefighters, as part of the Coalition government's wider public service pension reform to ensure better value for taxpayers' money.
Celebrating and rejuvenating the Great British high street
The high street has been the cornerstone of our communities for decades and we are starting to see them re-emerge with a renewed sense of self confidence. The Great British High Street Awards to find Britain's best high streets is shining a light on hard working traders and communities around the country and showing what can be done to help shopping streets evolve to be places where people want to shop, socialise and work.
On 3 October, my department published a shortlist of 21 high streets which are battling it out in 7 categories – coastal, market town, city, village, local parade, town centre and London – for the coveted Great British high street crown.
Championing united communities and British values
To mark International Day of the Girl on 11 October, the government announced further funding to help tackle, both at home and abroad, the unacceptable practices of female genital mutilation and forced marriage. This package includes funding from my department to support community engagement, such as working with local faith leaders and improving education to make clear that such practices have no place in modern Britain.
On 3 October, ministers gave their best wishes to Muslims in the United Kingdom for Eid ul-Adha, which is the second of 2 religious holidays celebrated by Muslims worldwide each year. Ministers also gave their best wishes to Jewish people for Yom Kippur (also known as Day of Atonement), which is the holiest day of the year for those of the Jewish faith.
This government has been championing local communities continuing to cherish and celebrate traditional ties and community spirit, including flag-flying. On 29 September, my department raised the flag of Westmorland to celebrate Westmorland Day and on 1 October, my department raised the flag of Lincolnshire to celebrate Lincolnshire Day. England's counties and historic counties continue to form an important part of our cultural and local identity in this country and many people remain deeply attached to their home county.
I am placing copies of the associated press notices and documents in the Library of the House.
Published 13 October 2014