Sexual and reproductive health and HIV: applying All Our Health
Updated 10 March 2022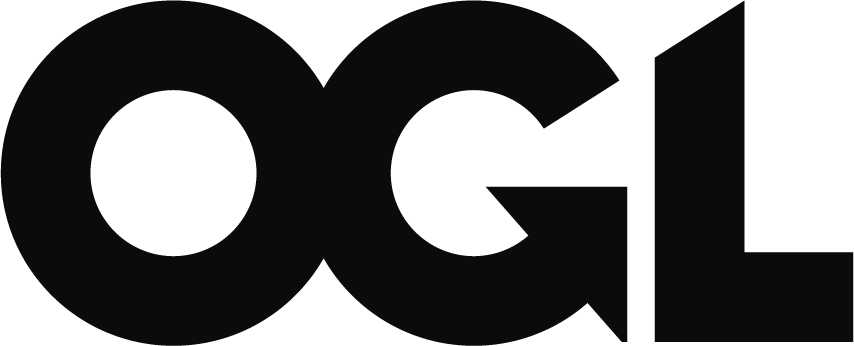 © Crown copyright 2022
This publication is licensed under the terms of the Open Government Licence v3.0 except where otherwise stated. To view this licence, visit nationalarchives.gov.uk/doc/open-government-licence/version/3 or write to the Information Policy Team, The National Archives, Kew, London TW9 4DU, or email: psi@nationalarchives.gov.uk.
Where we have identified any third party copyright information you will need to obtain permission from the copyright holders concerned.
This publication is available at https://www.gov.uk/government/publications/sexual-and-reproductive-health-and-hiv-applying-all-our-health/sexual-and-reproductive-health-and-hiv-applying-all-our-health
The Public Health England team leading this policy transitioned into the Office for Health Improvement and Disparities (OHID) on 1 October 2021.
Introduction
The World Health Organization (WHO) defines sexual health as a state of physical, emotional, mental and social wellbeing in relation to sexuality – it is not just the absence of disease, dysfunction or infirmity. Sexual health requires a positive and respectful approach to sexuality and sexual relationships, as well as the possibility of having pleasurable and safe sexual experiences, free of coercion, discrimination and violence.
For sexual health to be attained and maintained, the sexual rights of all persons must be respected, protected and fulfilled.
Most adults are sexually active and good sexual health matters to individuals and communities. Sexual health needs vary according to factors such as age, gender, sexual orientation and ethnicity. However, there are certain core needs common to everyone, including high-quality information and education enabling people to make informed responsible decisions, and access to high-quality services, treatment and interventions.
In England, our definition of sexual, reproductive and human immunodeficiency virus (HIV) health promotion includes the provision of advice, information, education and services around contraception, sexually transmitted infections (STIs), HIV and termination of pregnancy.
The consequences of poor sexual health include:
unplanned pregnancies and abortions
psychological consequences, including from sexual coercion and abuse
poor educational, social and economic opportunities for teenage mothers, young fathers and their children
HIV transmission
cervical and other genital cancers
hepatitis, chronic liver disease and liver cancer
recurrent genital herpes
recurrent genital warts
pelvic inflammatory disease, which can cause ectopic pregnancies and infertility
poorer maternity outcomes for mother and baby
The framework for sexual health improvement in England sets out the government's ambitions for improving sexual health outcomes. The document aims to provide the information, evidence base and support tools to enable those involved in sexual health improvement to work together effectively.
Access the sexual and reproductive health and HIV e-learning session
An interactive e-learning version of this topic is now available to use.
The Office for Health Improvement and Disparities (OHID) and Health Education England's 'e-Learning for Healthcare' have developed this content to increase the confidence and skills of health and care professionals, to embed prevention in their day-to-day practice.
Completing this session will count towards your continued professional development.
Promoting sexual health in your professional practice
Findings from the national surveys of sexual attitudes and lifestyles (Natsal) show most young people become sexually active and start forming relationships between the ages of 16 and 24. Young people in these age groups have significantly higher rates of poor sexual health, including STIs and abortions, than older people.
Unplanned pregnancy is a key public health indicator. The increasing intervals between first sex, cohabitation, and childbearing means that, on average, women in Britain spend about 30 years of their life needing to avert an unplanned pregnancy. Available evidence shows that around one third of births are unplanned. Unplanned pregnancies can have a negative effect on women and children's lives and result in poorer outcomes than those that are planned.
The progress towards ending HIV epidemic in the UK: 2019 report estimated 101,600 people were living with HIV in the UK, of which it is estimated 8% are unaware of their infection and remain at risk of infecting others and are unable to benefit from effective treatment. The report found HIV continues to be concentrated among gay, bisexual and other men who have sex with men (MSM) and black African men and women.
The sexually transmitted infections and screening for chlamydia in England, 2018 report found that there were approximately 447,694 diagnoses of STIs made in England, a 5% increase compared to 2017.
The impact of STIs remains greatest in young heterosexuals aged 15 to 24 years, black ethnic minorities and MSM. For more information on preventing STIs, see Health matters: preventing STIs.
It has long been recognised that gonorrhoea and, more recently, mycoplasma genitalium are at risk of becoming untreatable diseases due to the ongoing threat of antimicrobial resistance.
Core principles for healthcare professionals
Healthcare professionals should:
provide a non-judgemental, empathetic approach to sexual health to create a safe and comfortable environment for the patient to discuss their needs
know the needs of individuals, communities, and populations related to sexual health, reproductive health and HIV – a guide to sexual and reproductive health data is available
think about the resources and the services available in the health and wellbeing system to promote good sexual and reproductive health
understand specific activities or interventions which can prevent poor sexual health, reproductive health and HIV
utilise opportunities in different settings to provide sexual health, reproductive health and HIV prevention, diagnosis and treatment
Taking action
Frontline health and care professionals
Health and care professionals can have an impact on an individual level by:
reassuring individuals that they are entitled to confidential, non- judgemental access to information and services
providing information about the full range of contraceptive methods and promoting prompt access to the method that best suits their needs – see the Sexwise website for downloadable information leaflets and NHS.UK also provides useful information on contraception
ensuring that pregnant women needing an abortion have respectful, non-judgemental, easy, quick and confidential access to services
ensuring pregnant women have the option to discuss their pregnancy intentions, receive unbiased information, and access contraception and/or preconception care as appropriate taking account of the potential benefits of addressing factors early, such as obesity before pregnancy
ensuring people understand the different STIs, associated potential consequences and how to protect themselves and partners from STI transmission – the Sexwise website provides a number of useful resources and NHS.UK provides useful information on STIs
providing information about where to get prompt access to HIV and STI testing and the full range of HIV prevention methods available – see the HIV Prevention England (HPE) website for free patient resources, information briefings for professionals, and sector development training events and NHS.UK provides useful information on HIV
ensuring people who are diagnosed with HIV receive prompt referral into care and high-quality treatment services
using 'making every contact count' principles by initiating conversations about sexual and reproductive health, and HIV, in different health and non-health settings
ensuring that people understand their right to healthy and non-coercive relationships, and those that do not have access to appropriate support
If you're a team leader or manager
Community health and care professionals and providers of specialist services can have an impact by:
providing services which offer the full range of contraception, the testing and treatment of STIs and HIV, and provision of condoms for the benefit of everyone in the community
ensuring high standards of partner notification are available in services to protect patients from STI reinfection – an essential component of STI management and control
offering chlamydia testing to young people where appropriate and in line with the current National Chlamydia Screening Programme (NCSP)
publicising and ensuring easy access to sexual health advice, free condoms, and testing for HIV and other STIs for young people and other high-risk groups in a range of accessible settings with condom distribution schemes
promoting and raising awareness that prescribed contraception, condoms and STI and HIV testing and treatment are provided free from prescription charge to reduce the risk of unplanned pregnancy and onward transmission of infections
Senior and strategic leaders
Health and care professionals should be aware of the interventions at population level, which include:
building an honest and open culture where everyone can make informed and responsible choices about relationships and sex to reduce the stigma associated with sexual health and HIV
understanding sexual health needs to improve service offer using the practical guidance to SPOT for improving sexual and reproductive health: 2017 guidelines for local authorities
leading the development and commissioning of integrated sexual health services and ensure these are informed by the National Integrated Sexual Health Service specification
making contact with your regional sexual health facilitator for tailored support and advice
working to ensure children receive good quality evidence based relationships and sex education at school, at home and in the community following the relationships and sex education (RSE) and health education statutory guidance, which began in September 2020
working to ensure prevention is prioritised in all services and sexual health promotion interventions so people are motivated to practise safer sex, including using contraception and condoms
working to ensure sexual health services are appropriately targeted, including effectively promoting testing for STIs in populations with higher STI rates
Understanding local needs
Office for Health Improvement and Disparities (OHID)
OHID develops sexual and reproductive health profiles to support local authorities and others to monitor the health of their populations and the contribution of local public health related systems.
Guidance has been published to help health professionals including local government, service providers and commissioners understand the sexual health data available across England and how the data can be accessed. This information provides an overview of the information available on STIs, HIV, contraception, conception and abortion and where to access it. It is divided into indicators (used for tracking progress), detailed local information (collation and interpretation of local intelligence) and national resources (tables and reports).
NHS Digital
NHS Digital has 3 quality and outcomes framework (QOF) indicators in relation to contraception prescribing.
Measuring impact
As a health and care professional there are a range of reasons why it makes sense to measure your impact and demonstrate the value of your contribution. This could be about learning and improving your own practice and sharing what has worked well in order to benefit your colleagues and local people or help you with your professional development.
The everyday interactions measuring public health impact pathways toolkit provides a quick, straightforward and easy way for health care professionals (HCPs) to record and measure their public health impact in a uniform and comparable way.
Resources for practitioners have been developed to undertake evaluations of interventions or projects in sexual health, reproductive health and HIV services, which will help in measuring outcomes.
Further reading, resources and good practice
Advice for patients and the public
It Starts With Me is a HIV prevention education portal provided by HIV Prevention England, the national HIV prevention programme.
Sexual and reproductive health information is provided via the national programme Sexwise.
Professional resources and tools
HIV prevention resources are available for free by HIV Prevention England, the national HIV prevention programme.
Sexual and reproductive health information for professionals is provided via the national programme Sexwise.
Reproductive health is a public health issue is a series of 3 documents about reproductive health impacts and healthcare needs of women based on experiences from a survey of 7,500 women and focus group discussions and a consensus statement about reproductive health as a public health issue. They can be used as a reference point for healthcare professionals to inform prioritisation and planning.
The teenage pregnancy prevention framework provides guidance for local areas on maintaining reductions and narrowing inequalities in under 18 conception rates, with a self-assessment checklist to identify and address gaps.
The framework for supporting teenage mothers and young fathers sets out the importance of dedicated support for young parents and the contribution of all agencies to a coordinated care pathway.
The syphilis action plan provides guidance to optimise the 4 pillars that are essential to syphilis control and prevention:
increase testing frequency of high-risk MSM and re-testing of syphilis cases after treatment
deliver partner notification to British Association for Sexual Health and HIV (BASHH) standards
maintain high antenatal screening coverage and vigilance for syphilis throughout antenatal care
sustain targeted health promotion.
Changes to the National Chlamydia Screening Programme (NCSP) were announced in 2021 to focus on reducing reproductive harm of untreated infection in young women. Chlamydia screening in community settings such as GPs and pharmacies, will only be proactively offered to young women. Services provided by sexual health services remain unchanged.
NICE guidance and pathways
Contraceptive services for under 25s (PH51) is for NHS and other commissioners, managers and practitioners who have a direct or indirect role in, and responsibility for, contraceptive services. This includes those working in local authorities, education and the wider public, private, voluntary and community sectors.
Long-acting reversible contraception (CG30) is about long-acting reversible contraception (LARC). It offers best-practice advice for all women of reproductive age who may wish to regulate their fertility using LARC methods.
HIV testing: increasing uptake among people who may have undiagnosed HIV (2016) (NG60). This guidance covers how to increase the uptake of HIV testing in primary and secondary care, specialist sexual health services and the community. It describes how to plan and deliver services that are tailored to the local prevalence of HIV, promote awareness of HIV testing and increase opportunities to offer testing to people who may have undiagnosed HIV.
HIV testing: encouraging uptake (2017) (QS157). This quality standard covers interventions to improve the uptake of HIV testing among people who may have undiagnosed HIV. It focuses on increasing testing to reduce undiagnosed infection in people at increased risk of exposure. It describes high-quality care in priority areas for improvement.
Sexually transmitted infections and under-18 conceptions: prevention (PH3) is guidance is for professionals who are responsible for, or who work in, sexual health services. This includes general practitioners and professionals working in contraceptive services, genitourinary medicine and school clinics.
Free online courses
Contraception e-learning: Royal College of General Practitioners (RCGP)
The aim of the contraception e-learning course is to inform professionals so that they can give accurate information and dispel any myths the patient may have heard about contraceptive options. It is not intended to form a comprehensive reference.
Royal College of Paediatrics and Child Health adolescent health programme
Module 9 of this free adolescent health programme course focuses on sexual and reproductive health and covers:
sexual behaviour in young people
sexual assault in young people
STIs in young people
contraception
teenage parents
adolescent gynaecology and preventing pregnancy
The RCGP e-learning is best for the topic of contraception, but the other topics could be very helpful in increasing awareness and confidence of the workforce.
FSRH online contraception counselling
This online contraception counselling course supports all healthcare professionals to deliver effective contraceptive care. Engaging and interactive, the course features a range of case studies, video content and additional reading resources. It also includes a discussion forum which enables you to contact your peers also taking the course.
Sexual Health in Primary Care (RCGP)
This free online Sexual Health in Primary Care course highlights the importance of pro-active primary healthcare professionals clinical and non-clinical to improve the UK's sexual and reproductive health needs.
Good practice examples
Making it work: a guide to whole system commissioning for sexual health, reproductive health and HIV: this contains case studies which demonstrate models of existing and emerging local practice to illustrate how commissioners are working collaboratively to meet the needs of their local populations and address health inequalities.
Good progress but more to do: teenage pregnancy and young parents: this highlights the importance of a continued focus on teenage pregnancy, the 10 factors for an effective local strategy and examples of case studies illustrating good practice.