COVID-19: guidance for people whose immune system means they are at higher risk
Updated 7 October 2022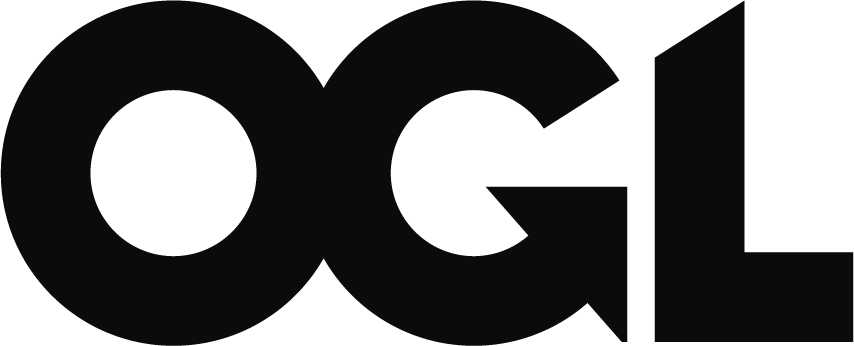 © Crown copyright 2022
This publication is licensed under the terms of the Open Government Licence v3.0 except where otherwise stated. To view this licence, visit nationalarchives.gov.uk/doc/open-government-licence/version/3 or write to the Information Policy Team, The National Archives, Kew, London TW9 4DU, or email: psi@nationalarchives.gov.uk.
Where we have identified any third party copyright information you will need to obtain permission from the copyright holders concerned.
This publication is available at https://www.gov.uk/government/publications/covid-19-guidance-for-people-whose-immune-system-means-they-are-at-higher-risk/covid-19-guidance-for-people-whose-immune-system-means-they-are-at-higher-risk
This guidance was reviewed in July 2022 and will be reviewed again in September 2022.
This guidance only applies to people living in England. There is different guidance available for people living in Scotland, Wales and Northern Ireland.
Introduction
The success of the coronavirus (COVID-19) vaccination programme has meant that the requirement for shielding and identifying people as clinically extremely vulnerable (CEV) is no longer necessary. However, there remains a smaller number of people whose immune system means they are at higher risk of serious illness from COVID-19, despite vaccination.
Enhanced protections, such as those offered by specific treatments, and/or additional vaccinations alongside other protective behaviours may benefit these individuals.
This guidance is for people whose immune system means they are at higher risk of serious illness if they become infected with COVID-19.
This page contains information on:
who the guidance is for
keeping yourself safe
eligibility for additional COVID-19 vaccine doses
eligibility for new NHS COVID-19 treatments if you become infected and accessing them if you are eligible
taking a test if you get symptoms of COVID-19
Who this guidance is for
Immunosuppression means you have a weakened immune system due to a particular health condition or because you are on medication or treatment that is suppressing your immune system. People who are immunosuppressed, or have specific other medical conditions, may have a reduced ability to fight infections and other diseases, including COVID-19.
Most people with immunosuppression will be under the care of a hospital specialist and will usually have been identified in one of 2 ways:
1. Eligibility for additional vaccines including the autumn booster.
2. Eligibility for new treatments for COVID-19.
Further information on who is included in these groups of people is included in the sections on vaccination and new treatments below. If you are in one of these groups, you should follow the guidance below on keeping yourself safe.
Keeping yourself safe
If you have been advised by the NHS that you are in one of these groups, we advise you to:
ensure you have had all of the vaccines you are eligible to receive
continue to follow any condition-specific advice you may have been given by your specialist
The following advice on 'keeping yourself safe' is aimed at adults. Children and young people can continue to attend education settings unless their clinician has advised otherwise.
We recommend that you avoid meeting with someone who has tested positive for COVID-19 (and anyone in their household) until 10 days after they received a positive test. Try to avoid people who have symptoms of COVID-19 or other respiratory infections and have a temperature or feel unwell.
If you have visitors to your home, ventilate your home by opening windows and doors to let fresh air in and consider asking visitors to exercise precautionary behaviours such as keeping their distance. Tests are no longer free for the general public, but you can ask visitors to take a rapid lateral flow test before visiting if you wish. You might also consider asking them to wear a face covering and want to wear a face covering yourself.
If it feels right for you, work from home if you can. If you cannot work from home, speak to your employer about what arrangements they can make to reduce your risk. It may be that you are entitled to a Reasonable Adjustment under the Equality Act. See Public health principles for reducing the spread of COVID-19 and other respiratory infections in the workplace.
When out and about, keep social distancing if that feels right for you, and consider reducing the time you spend in enclosed crowded spaces. Wash your hands regularly and avoid touching your face.
Consider continuing to wear a face covering in crowded public spaces. Although face coverings are primarily worn to protect others, because they cover the nose and mouth, which are the main sources of emission of the virus that causes COVID-19 infection, they can also provide some limited protection to the wearer.
If you are too ill to work, you may be eligible for Statutory Sick Pay.
COVID-19 vaccines
A primary vaccination schedule for people who were severely immunosuppressed at or around the time of their first or second dose of the COVID-19 vaccine is 3 doses rather than 2.
Additionally, people aged 12 or over in this group who have completed their primary course (3 doses) of COVID-19 vaccine will be due a booster (as a fourth dose) at least 3 months after administration of their third primary dose.
Severe immunosuppression includes people who had or may recently have had:
a blood cancer (such as leukaemia or lymphoma)
a weakened immune system due to a treatment (such as steroid medicine, biological therapy (sometimes called immunotherapy), chemotherapy or radiotherapy
an organ or bone marrow transplant
a condition that means you have a very high risk of getting infections
a condition or treatment your specialist advises makes you eligible for a third dose
Individuals aged 12 and above with immunosuppression are eligible for a spring booster dose around 6 months (and at least 3 months) after their last vaccine dose.
If you haven't already done so, you can book your vaccine online.
The NHS urges people who are immunosuppressed (and their household contacts) to come forward for any vaccine doses they are eligible for as a matter of urgency. We would strongly encourage you to take up this invite as soon as possible to ensure you have the highest possible level of protection.
Vaccination sites have been asked to ensure that appropriate arrangements and reasonable adjustments are in place to reduce wait times for people who are severely immunosuppressed. Priority access at vaccination sites will be given to you and staff will be available to help.
Treatment
The NHS is offering new monoclonal antibody and antiviral treatments to people with COVID-19 who are at highest risk of becoming seriously ill and are 12 years of age or above. Some treatments are suitable for people aged 12 to 17.
The list is regularly reviewed and currently includes some people who have:
Down's syndrome
certain types of cancer or have received treatment for certain types of cancer
sickle cell disease
certain conditions affecting their blood
chronic kidney disease (CKD) stage 4 or 5
severe liver disease
an organ transplant
certain autoimmune or inflammatory conditions (such as rheumatoid arthritis or inflammatory bowel disease)
HIV or AIDS who have a weakened immune system
inherited or acquired conditions affecting their immune system
rare neurological conditions: multiple sclerosis, motor neurone disease, Huntington's disease or myasthenia gravis
You should have been made aware if you might be eligible for treatments by either NHS England or your specialist consultant. If you have not been contacted, and you think you should have been, your specialist consultant will be able to confirm if you are eligible for COVID-19 treatments.
A broader group of patients (currently those aged 50 or over and those aged 18 to 49 with underlying health conditions) may also be able to take part in the national study of antivirals if they get COVID-19.
Testing
If you are eligible for COVID-19 treatments, make sure you have some tests at home so you can get tested quickly if you get symptoms of COVID-19. The main symptoms of COVID-19 include a high temperature, a new continuous cough or a loss of, or change to, your sense of smell or taste.
On 1 April 2022 the government changed its policy on COVID-19 testing in England. Patients eligible for COVID-19 treatments will still be able to access lateral flow tests from the government but they will no longer be automatically sent PCR tests. If you were previously sent a PCR test you can keep it, but do not use it unless asked to do so by your NHS team.
You will be sent one initial pack of lateral flow tests to keep at home. This is a test you can do at home and can be used to find out if you have COVID-19. If you have not received the lateral flow tests by 11 April but you think you may be eligible for COVID-19 treatments, you can order a pack at GOV.UK or 119 if needed. The test kits contain instructions and links to support those who need assistance in testing.
You must use lateral flow tests supplied by the government. The results of tests bought privately, such as from a supermarket or pharmacy, cannot currently be registered on GOV.UK and you will not be contacted about treatment if you test positive using these tests.
If you have COVID-19 symptoms you should take a lateral flow test immediately, even if your symptoms are mild. You must report your result on GOV.UK or by calling 119. It is important to provide your NHS number and postcode correctly so you can be contacted. If your test is negative but you still have symptoms, you should take another test on each of the next 2 days (3 tests in total over 3 days).
If you test positive
If any of your lateral flow tests are positive and you have reported the result, the NHS should contact you about treatment.
If you are not contacted within 24 hours of your positive test, call your GP surgery, 111, or your specialist clinician if you have one, who can make an urgent referral.
Advice about staying at home can be found in guidance for people with symptoms of a respiratory infection including COVID-19.
If you continue to test negative and still feel unwell
If you continue to feel unwell you should contact your GP or 111. In an emergency you should call 999.