2010 to 2015 government policy: house building
Updated 8 May 2015
This was published under the 2010 to 2015 Conservative and Liberal Democrat coalition government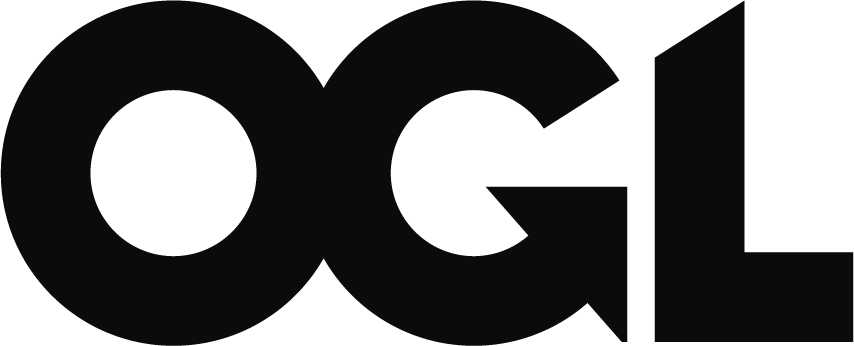 © Crown copyright 2015
This publication is licensed under the terms of the Open Government Licence v3.0 except where otherwise stated. To view this licence, visit nationalarchives.gov.uk/doc/open-government-licence/version/3 or write to the Information Policy Team, The National Archives, Kew, London TW9 4DU, or email: psi@nationalarchives.gov.uk.
Where we have identified any third party copyright information you will need to obtain permission from the copyright holders concerned.
This publication is available at https://www.gov.uk/government/publications/2010-to-2015-government-policy-house-building/2010-to-2015-government-policy-house-building
Issue
For decades, there have not been enough homes to meet the needs of our growing and ageing population. From 2009 to 2010, only 115,000 new-builds were completed in England – fewer than any year in peace time since the 1920s and nearly a quarter of a million homes in England have stood empty for more than 6 months.
The housing market is also one of the biggest casualties of the 2008 global credit crunch and the government's priority has been to rectify a situation where lenders couldn't lend, so builders couldn't build and buyers couldn't buy.
Actions
The government wants builders, investors and local councils to increase the supply of both new-builds and repurposed empty homes. The Department for Communities and Local Government (DCLG) schemes listed here should act together to increase housing supply by:
removing unnecessarily complex regulations
providing finance for projects that can't proceed without it
helping buyers who can't afford to buy a home because they can't afford the deposit
We're providing support for smaller builders through our £500 million Get Britain Building scheme, and most recently through the £525 million Builders Finance Fund.
The Builders Finance Fund is a recoverable capital investment to help unlock stalled housing schemes, with capacity to produce up to 15,000 new homes on small sites of between 15 and 250 units in size. In April 2014, we published a prospectus inviting bids to the Fund.
We've identified enough formerly used, surplus public sector land to support up to 100,000 new homes and are looking to sell this quickly to help get Britain building. A 2010 report by property group, Savills estimated that this could add 1% to the output of the economy.
We've introduced the New Homes Bonus. This is a grant to local councils for increasing the number of homes and their use. We are also pursuing other actions to bring empty homes back into use.
We're offering new loan guarantees for housing developers that are backed by government to encourage the building of more social and privately rented housing.
We're also encouraging a wider range of investors to build houses for private rent with our Build to Rent Fund.
We're providing a toolkit of support for locally led large-scale housing developments that have the capacity to provide tangible benefits to local communities, but are struggling to move forward because of current economic circumstances.
We've published the housing zones prospectus inviting bids for £200 million to build new homes on brownfield land.
We're currently consulting on reducing regulations on house builders to encourage more house building and local economic growth. And we're offering finance options to self-builders from a specially created fund of £30 million.
We help community groups to build new homes through the Community Right to Build which became law on 6 April 2012. It is now easier to bring vacant and underused public land back into use through the Community Right to Reclaim Land.
We're also promoting community-led design which should lead to more building schemes being approved by local councils.
We're helping buyers with the NewBuy Guarantee scheme, which started in March 2012 and allows buyers to get a mortgage on a new-build homes with only a fraction of the deposit they would normally require. More than 70 housing developers and 6 major lenders now offer the scheme.
Councils can also use private finance initiatives for housing refurbishment and regeneration, where other grants or funding wouldn't have been enough to make the changes needed.
Background
On 21 November 2011 we published 'Laying the foundations: a housing strategy for England'. This explained our plans to reform the housing market, including measures to stimulate house building and bring empty homes back into use.
Who we've consulted
We ran a consultation on the design of New Homes Bonus between 12 November and 24 December 2010, receiving 470 responses. The final scheme design was published on 17 February 2011.
Each year, the government also consults local councils on the provisional allocations of New Homes Bonus, which are published towards the end of each calendar year.
Bills and legislation
The Community Right to Build was introduced by the Localism Act 2011. The Act means that more decisions about housing are taken locally.
Who we're working with
DCLG works closely with the Home Builders Federation to find ways to encourage house building. We work with them on developing policy, particularly on NewBuy.
The Chartered Institute of Housing represents 22,000 housing professionals who work mostly in local councils, housing associations, arms-length management organisations and the private sector. They work with government to help ensure that housing policy takes into account the experience and expertise of their members.
The UK Green Building Council is a membership organisation campaigning for a sustainable built environment. We work with them to develop environmental building standards and regulations to achieve zero carbon targets.
We also work with the National Housing Federation to develop and deliver policy on housing.
The Homes and Communities Agency is the national housing and regeneration agency for England (other than in London). It plays an important role in increasing the supply of available homes, such as helping to bring empty homes and surplus public sector land back into use.
Appendix 1: community-led design
This was a supporting detail page of the main policy document.
The government is creating opportunities for communities to shape the design of their areas. New neighbourhood planning rules are helping to achieve this, as is the Localism Act 2011 requirement that developers involve communities at the pre-application stage of large schemes.
To complement this, the National Planning Policy Framework encourages councils to favour schemes that have been designed in collaboration with communities.
We are strengthening design support for communities by making funding available via the Design Council. This complements support for neighbourhood planning projects and is already being embraced by the most innovative local communities.
Appendix 2: empty homes
This was a supporting detail page of the main policy document.
Just over 635,000 homes in England are empty, and around 216,000 of those have been empty for over 6 months.
The government is committed to helping local people bring empty homes back into use. This is a sustainable way of increasing the local supply of housing and reducing the negative impact that neglected empty homes can have on communities.
That is why we have:
invested £235 million that has the potential to bring over 12,000 problematic empty homes back into use by March 2015, but also to provide opportunities for apprenticeships, training and employment
given the New Homes Bonus for long-term empty homes brought back into use - since April 2011 local authorities have received over £2.2 billion, recognising delivery of over 550,000 homes, and over 93,000 empty homes being brought back into use
given councils local flexibility to charge up to 50% extra Council Tax on property that has been unoccupied and unfurnished for 2 years or more
introduced changes to empty dwelling management orders to target their use on the very worst long-term empty homes causing a nuisance to the community
appointed George Clarke (architect and TV presenter) as an independent empty homes adviser
Appendix 3: Help to Buy: NewBuy
This was a supporting detail page of the main policy document.
The Help to Buy: NewBuy scheme aims to help buyers who have a deposit of at least 5% to buy a new-build home. This is a smaller deposit than is normally required. The scheme allows more borrowers to secure up to a 95% loan-to-value mortgage on new-build properties (houses and flats) from participating builders in England. All mortgage lenders and house builders are welcome to join the scheme.
The initiative has been developed jointly by the Home Builders Federation and Council of Mortgage Lenders. The government is supporting the scheme to help those home buyers who have found themselves excluded from sections of the market because they don't have a large enough deposit.
Our plans for the scheme were announced on 21 November 2011 as part of the government's housing strategy. The scheme was launched on 12 March 2012. In April 2014, the NewBuy scheme was brought under the Help to Buy umbrella since it shares the aims of Help to Buy schemes.
More than 70 house builders and 6 lenders have signed up to the scheme.
The Home Builders Federation have produced a Help to Buy: NewBuy website, providing information for potential home buyers.
NewBuy part-exchange
On 25 January 2013, we announced the Help to Buy: NewBuy part-exchange scheme. Builders offering the Help to Buy: NewBuy scheme will now offer to buy a customer's existing property in advance of selling them a newly built home, alongside their 5% deposit.
Appendix 4: private finance initiatives
This was a supporting detail page of the main policy document.
Private finance initiatives (PFIs) have enabled local authorities to enter into contracts with the private sector for the provision of new and/or improved capital assets (infrastructure for example) and related services. Support has been provided by central government departments towards the cost of the capital element of PFI projects.
PFI in housing has been used for estate regeneration and housing refurbishment schemes:
where other grants or funding would not have been sufficient to provide the high level of investment needed
to make the radical changes to estates that are required
We also have some new-build PFI schemes. Some are for general needs use, but others are providing specialist housing for older or vulnerable tenants.
We're actively supporting local authorities to make savings in operational PFI schemes. Councils that make savings are allowed to retain and use them for frontline services. We've already achieved savings of over £500 million across recently procured and existing operational projects.
We are currently considering the final 2 schemes in procurement. When all our contracts are let we will have 39 housing PFI schemes in total. Most contracts run for 25 or 30 years. The earliest contracts are due to end in 2021.
Appendix 5: locally led large-scale housing sites
This was a supporting detail page of the main policy document.
The government's focus is on supporting local ambition for new long term communities and finding innovative ways to help communities overcome the barriers to delivering the homes they need.
In November 2012, we announced government support to help progress development on large-scale sites by:
supporting local capacity
working across government to resolve barriers to delivery
providing access to capital funding where appropriate
At the Autumn Statement 2012 we announced that we would invest £474 million in local infrastructure to support both housing and commercial development.
At Autumn Statement 2013 we committed a further £1 billion of funding to unlock locally-led housing schemes, extending the programme through to the years 2019 to 2020.
A prospectus for the large sites infrastructure programme was published in April 2014 inviting interested parties to bid for funding.
Following this we published the Local Growth Fund (Housing Infrastructure) prospectus, a separate prospectus for £50 million of funding for bids supported by the local enterprise partnerships.
As announced at Budget 2014 we also published the locally-led garden cities prospectus in April 2014 setting out how interested local authorities could develop their own, locally-led proposals for bringing forward new garden cities.
Appendix 6: Get Britain Building
This was a supporting detail page of the main policy document.
We've created a £500 million 'Get Britain Building' investment fund for developers, to address weaknesses in the housing market. Much-needed homes and jobs will be created on development sites that have stalled, haven't started or are classified as being on hold.
The Homes and Communities Agency ran a national competition over 2 rounds inviting bids to support sites comprising at least 15 units, through 3 finance options, made up of commercial loans and equity stakes that will be provided on a recoverable basis. The first round closed in January 2012, and the second in July 2012.
The investment will enable developers and home builders in possession of stalled sites to build up to 12,000 new homes. So far, the scheme has enabled construction to begin on nearly 12,000 new homes.
Appendix 7: Ebbsfleet Garden City
This was a supporting detail page of the main policy document.
The Ebbsfleet, Northfleet and Swanscombe area has huge potential to create not only new homes, but also a vibrant and cohesive place where people will want to live and work.
At Budget 2014 the government announced plans to create a new garden city at Ebbsfleet, Kent, capable of providing up to 15,000 new homes, and establish an Urban Development Corporation to drive forward delivery.
In August 2014 we launched a public consultation on the creation of the Urban Development Corporation, the area in which it will operate, the planning powers it would be granted, and the composition of the Board. The results of which demonstrated overall support for the proposal to create a Development Corporation for Ebbsfleet, and in December last year we published our response to the consultation.
It is therefore the government's intention to continue with the proposal to establish a Development Corporation at Ebbsfleet, subject to Parliamentary approval, to be operational in the first half of 2015.
The consultation focused only on the Urban Development Corporation and did not seek views on the garden city. Many people will have ideas on the future design of the garden city; what it will look like and how it will be developed.
The Ebbsfleet Development Corporation once established will be developing and delivering a shared vision for the garden city. If you have any thoughts or ideas about the garden city and what it could look like, please email us at: EbbsfleetConsultation@communities.gsi.gov.uk
Appendix 8: New Homes Bonus
This was a supporting detail page of the main policy document.
The New Homes Bonus is a grant paid by central government to local councils for increasing the number of homes and their use.
The New Homes Bonus is paid each year for 6 years. It's based on the amount of extra Council Tax revenue raised for new-build homes, conversions and long-term empty homes brought back into use. There is also an extra payment for providing affordable homes.
Funding
The £1.17 billion of New Homes Bonus allocations announced for 2015 to 2016 brings the total to almost £3.4 billion over the 5 years between 2011 and 2016. Of that, £1.2 billion is additional grant provided by DCLG.
Final year 5 allocations
Please see below details for the final 2015 to 2016 allocations. These allocations bring the total amount of New Homes Bonus allocated to local councils to almost £3.4 billion. This rewards delivery of 700,000 net additional dwellings, and over 100,000 long-term empty homes brought back into use.
Local councils can decide how to spend the New Homes Bonus. However, we expect local councils to consult communities about how they will spend the money, especially communities where housing stock has increased.
New Homes Bonus: aggregate numbers of homes recognised for the 5 years 2011-12 to 2015-16 New Homes Bonus: final allocations for 2015 to 2016
New Homes Bonus calculator
This is a New Homes Bonus gross payment calculator based on the final allocations for 2015 to 2016 announced in January 2015.
New Homes Bonus calculator New Homes Bonus calculator instruction guide
New Homes Bonus bulletins
You can find out more in the New Homes Bonus bulletins, which contain information and advice for local authorities and communities.
Local pooling of funds (London)
Between July and September 2013 the government consulted on a proposal to pool the New Homes Bonus as a part of the Local Growth Fund. Following an announcement at Autumn Statement 2013 that pooling would proceed only in London, a further round of London-only engagement was undertaken. A formal response covering both of these has now been published.
Appendix 9: starter homes
This was a supporting detail page of the main policy document.
On 2 March 2015, the government introduced a new national starter home exception site planning policy through a written ministerial statement to provide more discounted, high quality homes for young first time buyers without burdening the tax payer. This follows a consultation on the government's proposals launched in December 2014.
Starter homes - delivered through this new exception site planning policy - will be exclusively available to first-time buyers under 40 years old, at a minimum of 20% below open market value, to help them into homeownership. Each starter home will cost no more than £250,000 outside London (£450,000 in London), with resale and letting restrictions in place for the first 5 years after the initial sale.
These starter homes will be built on under-used commercial or industrial sites that are not currently identified for housing - and to a high quality design. We are working with the government's new Design Advisory Panel of leading industry experts to develop an initial set of exemplar designs for starter homes which will be published shortly for wider comment.
To help finance the 20% discount, the new starter homes exception site planning policy makes clear that local planning authorities should not seek section 106 affordable housing and tariff-based contributions for starter homes. The government will also seek to exempt starter homes from the Community Infrastructure Levy through regulations in the next Parliament.
The government has also published further guidance to local planning authorities to support the implementation of the national starter home exception site planning policy. The government's response to the consultation can also be found here.
The Home Builders Federation has set up a webpage where people can sign up to register their interest in a starter home and be kept up to date about starter homes progress.
Appendix 10: bringing surplus public sector land back into use
This was a supporting detail page of the main policy document.
Current public sector land programme
The current public sector land programme's aim was to release surplus public sector land with capacity to provide up to 100,000 homes by March 2015.
By working closely with the Homes and Communities Agency (HCA) and other major land holding departments on 4 March 2015 it was announced that the Prime Minister's original commitment had been exceeded.
Future public sector land programme
The government will set ambitious targets for the release of public sector land between 2015 and 2020 and is committed to releasing land with capacity for up to 150,000 homes.
From April 2015 the HCA will be acting as the government's land disposal agency. It will be concentrating on the sale of land which is surplus and developable for housing or economic growth.
The HCA will improve how the government sells its land by ensuring greater co-ordination between site disposals to maximise value for money. It will also simplify the points of contact for developers and others who are interested in acquiring land for housing and growth.
In addition the HCA provides a strong commercial understanding of the market, combined with local knowledge and has good connections with local planning authorities.
Right to Contest
We have also introduced the Right to Contest. This allows the public – businesses, local authorities, individuals – to challenge government to release land which is potentially surplus or redundant and can be put to better economic use.
Community Right to Reclaim Land
The Community Right to Reclaim Land covers local councils and a number of other public bodies. It helps communities to improve their local area by giving them the right to ask that under-used or unused land owned by public bodies is brought back into use.
Housing zones
Our housing zones programme offers support and incentives to local authorities and local developers working together to build new homes on large brownfield sites. This is part of our wider package of measures announced in June 2014 to make it easier to build on brownfield land suitable for housing.
Appendix 11: custom build housing
This was a supporting detail page of the main policy document.
Custom build housing is where a builder is contracted by a home owner to create a 'custom built' home or where a private individual builds their home as a DIY 'self build' project. This form of housing can include:
single detached homes on small plots in rural areas
larger scale sites with hundreds of homes
community self build projects
blocks of apartments commissioned by a group of people in an urban area
Building your own home can be a more affordable route to home ownership and an opportunity to own a bespoke and sustainably designed, high quality home. It can offer opportunities to smaller builders and contractors, create local jobs and contribute to local economies. The custom build industry is also important for the national economy and housing supply - turning over about £4 billion and currently providing around 10,000 homes per year.
The government is committed to removing the main barriers which hold back many thousands of custom build projects every year. We will make it easier for more people to build their own home and make custom build a mainstream option for future home owners, not an exception for a privileged few.
Supporting the custom build sector
The government worked with the custom and self build industry to prepare an Action Plan to promote the growth of self build housing. The plan was published by the National Custom and Self Build Association in July 2011, followed by 2 progress reports in 2012 and 2013 on its implementation.
The Housing Strategy for England, published in November 2011 set out a custom build homes programme which aims to double the size of this housing sector over the next decade.
Specific government actions so far
We have already taken action to release land for custom build by:
introducing national planning policy and practice guidance which makes it clear that local planning authorities need to identify local demand for custom build and make provision for it in their local plans
identifying 12 government owned sites so far, which the Homes and Communities Agency is releasing for self and custom build development
We have provided financial help for custom build projects by:
making a £30 million Custom Build Homes Fund available until March 2015 to provide repayable finance for larger custom build developments involving the construction of 5 or more homes
making available £65 million under the Affordable Housing Guarantee programme to enable community groups and housing associations to build affordable self build housing
engaging with lenders to encourage them to introduce new products to match the new self build opportunities that are emerging
We have reduced obstacles for custom builders by:
introducing an exemption from the Community Infrastructure Levy for people who want to build their own homes
taking forward a range of planning reforms which will support self builders (eg reforms to simplify design and access statements and to make it easier to change the use of buildings to housing)
announcing on 23 November 2014 that considerable costs to small house builders will be reduced through changes to Section 106 affordable housing policy
We have also worked to provide better support and information by:
partnering with the sector to launch an online 'Self Build Portal' to provide better information for self builders
supporting Kevin McCloud as the industry champion to increase public awareness of the benefits of custom home building
working with the industry to host the annual National Self Build Week
helping the industry prepare a wide range of industry-owned guidance to councils, the public sector and developers on the benefits of and ways to bring forward different forms of custom build development
The Right to Build
At Budget 2014, the government announced that it would consult on a new Right to Build to give prospective custom builders a right to a plot from councils to address the first critical barrier to greater take up of custom build – the availability of suitable, serviced plots of land.
The consultation closed on 18 December 2014 and a summary of responses has been published.
In September 2014 the government announced that 11 local authorities would become Right to Build 'vanguards'. This has involved local planning authorities operating the Right to Build model on a voluntary basis to test how it works in practice.
Legislation for the first element of the Right – the requirement for local planning authorities to establish local registers of custom builders who wish to acquire a suitable plot of land to build their own home – was brought through Parliament in Richard Bacon MP's Self-build and Custom Housebuilding Act 2015.
The Act also requires local authorities to have regard to the demand on their local register when exercising their planning and other relevant functions.
£150 million serviced plot loan fund
This is a £150 million repayable loan fund to help bring forward up to 10,000 'shovel ready' serviced building plots, for the development of custom build housing for projects providing 5 or more serviced plots.
The fund is administered by the Homes and Communities Agency. Expressions of interest for this fund can be submitted at any time on a continuous market engagement basis until the fund is fully allocated.