This is the publication scheme for Ofsted, drawn up under the Freedom of Information Act 2000.
---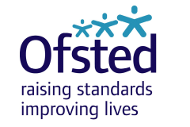 The purpose of this publication scheme is to set out:
classes of information we commit to publish as a matter of course
how this information will be published
whether the information is available free of charge or on payment
The publication scheme fulfils the requirements of the Information Commissioner as set out in his model publication scheme for FOI public authorities supported by the Commissioner's definition document for government agencies.
Who we are and what we do
This includes:
What we spend and how we spend it
This includes:
What our priorities are and how we are doing
This includes:
How we make decisions
This includes:
Our policies and procedures
These include:
Lists and registers
These include:
Early Years Register
Ofsted Childcare Register
registered providers of social care
Services we offer
These include:
Requesting information
If you can't find what you want through this scheme or otherwise through our website, you can make a request to us under the Freedom of Information Act.
Requests to Ofsted for information under the act should be made by email or in writing, to the relevant part of the organisation dealing with the matters you're interested in.
Alternatively, you can send your request to informationrequest@ofsted.gov.uk or write to us at:
Information Rights and Access team
Ofsted
2 Rivergate
Temple Quay
Bristol
BS1 6EH

Please be as specific as possible about the information you want.