Information about jobs at Ofsted, including the range of jobs on offer, working as an inspector and finding out about opportunities.
---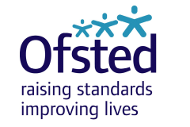 Ofsted employs staff in a wide range of jobs – from inspectors to editors, IT specialists, policy advisers, data analysts, accountants and administrators – based in its main offices in London, Bristol, Manchester and Nottingham, its small offices in Cambridge, Birmingham and York, and working from home.
All our inspectors are DBS checked and have met our stringent criteria and undergone rigorous assessment and training affirming that they are suitable and qualified to carry out inspection work.
View our recruitment privacy notice for information about the data we collect and what we do with it.
Vacancies
For most job opportunities, visit the Civil Service jobs site. If you want to become an inspector for Ofsted, see below.
Eligibility
To apply for a job at Ofsted you need to be one of the following:
a UK national or a UK national with dual nationality
a Commonwealth citizen
a national of any member state of the European Economic Area
Many job vacancies also have specific requirements for application. See each job's description for further details.
How to become an inspector
Contracting as an Ofsted inspector
Ofsted contracts directly with Ofsted Inspectors for the inspection of schools, further education and skills, and early years. For more information and to register your interest in future opportunities, please visit the Ofsted Inspector site.
Contact for queries: Ofsted.Inspectors@ofsted.gov.uk
Her Majesty's Inspectors (HMI) and Regulatory Inspectors
Her Majesty's Inspectors (HMI) inspect education and care providers, challenge them to improve and help them get the support they need. Regulatory Inspectors (social care and early years) inspect children's homes, boarding schools, day care and childminding.
Find out more about:
Vacancies for these roles are normally advertised on a permanent, full-time basis.
You should receive an auto-acknowledgement when you register. This provides assurance that our vacancy notifications will also reach you safely.
Our vacancy requirements are determined by business need, so please don't worry if you do not hear from us immediately after registering. We will be in touch the next time we recruit.
Contact for queries: InspectionRecruitment@ofsted.gov.uk
Early years
Early years inspectors are accountable for the effective and consistent inspection and investigation of providers where complaints, concerns and notifications are received by Ofsted. Early years also take enforcement action where there is evidence of non-compliance with regulations to ensure children are effectively safeguarded.
As an experienced early years practitioner, with a recognised level of expertise and seniority, you'll enable effective decision-making and the provision of authoritative advice and guidance to colleagues and stakeholders. You will set clear expectations of what good and outstanding practice looks like, and support providers in improving their services.
Social care
Social care inspectors undertake a range of inspection, improvement and project work relating to the following services:
local authority services for children in need of help and protection, children looked after and care leavers
Cafcass
secure training centres alongside Her Majesty's Inspectorate of Prisons (HMIP) and the Care Quality Commission (CQC)
youth offending services with HMIP
An experienced social care practitioner, you'll know the difference that good and outstanding practice can make for vulnerable children and young people. You may be an assistant director or a head of service.
Schools
We inspect and work closely with a variety of providers including state-funded schools, non-association independent schools, nurseries, special schools, pupil referral units and local authority school improvement.
You may be a headteacher or deputy head, head of a large secondary department or head of early years at a large nursery school. Whatever your background, you'll be an inspirational and credible communicator, confident in making judgements and ready to report your findings with authority.
Further education and skills
We inspect and work closely with a variety of providers including further education colleges, sixth form colleges, 16-19 academies, employers, independent specialist colleges and independent learning providers.
As an HMI in this remit, you'll work across a variety of these settings, using sound judgement and in-depth knowledge of current further education and skills issues to make sure that education and training provisions effectively meet learners' needs. You may currently be a principal, vice principal or faculty head.