The main decision-making, executive and managerial bodies at Ofsted.
---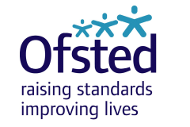 Responsibilities
The board has the following functions:
to determine strategic priorities for HMCI in connection with the performance of her functions
to determine strategic objectives and targets relating to such priorities
to ensure that HMCI's functions are performed efficiently and effectively
Members
Members of the Ofsted board are:
Amanda Spielman, Her Majesty's Chief Inspector
Dame Christine Ryan, Chair
John Cridland CBE
Venessa Willms OBE
Pamela Scriven QC
Carole Stott OBE MBE
Martin Spencer
Julie Kirkbride
Sir Hamid Patel CBE
Baroness Laura Wyld
Ofsted board meetings
The Ofsted board meets between 4 and 6 times a year.
View Ofsted board papers and minutes and Audit Committee minutes.
Ofsted corporate governance framework
The framework has further information about the board, its chair and committees, which include the Chair's Committee and the Audit Committee.