Westermost Rough Wind Farm construction update
Update on activities following reports of noise related to wind farm construction activity off the east coast of England.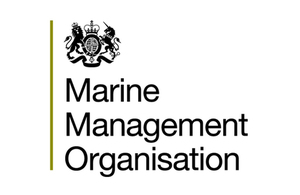 Update 17 April
The Marine Management Organisation (MMO) is awaiting the noise and monitoring report for monitoring activities explained below. Dong Energy iand the East Riding of Yorkshire Council are analysing data collected by recent monitoring activities. MMO expects to receive a draft monitoring report from Dong Energy next week.
Dong Energy has published[a non-technical summary regarding the noise and vibration monitoring report on their Humber Region webpages. For further information, Dong Energy's helpline number is 0800 1114478.
Update 7 April
On 7 April MMO held meetings with both the wind farm developer Dong Energy and East Riding of Yorkshire Council (ERYC). These discussions included a review of the initial evidence gathered from monitoring activities. MMO provided an update about this on 21 March. While some evidence of noise has been identified, this evidence is inconclusive and not robust enough for the MMO to make decisions relating to the construction of the wind farm.
We understand the concerns that have been expressed by some local residents but it is important any decision made in relation to the marine licence is evidence based.
MMO will continue to work with both ERYC and the developer to identify the source of any noise. To try and identify any causal relationships between wind farm construction and noise we have discussed with Dong Energy who will place further equipment together with the ERYC's monitoring equipment into some residents' homes.
Additionally, Dong Energy is working with the British Geological Society to map local seabed geology to try and identify any strata that could transmit vibration from construction activity. A weather station is also being deployed to try and correlate if noise is being transmitted due to certain climatological conditions.
Dong Energy have also assured us that they will do all they can to carry out piling activity during the day.
‪Updates will continue to be provided on MMO's website.
Published 17 April 2014