Our contribution to reducing the Government deficit
We will contribute £61 million from our budget towards reducing the Government deficit, plus savings of £27 million from the Olympics budget.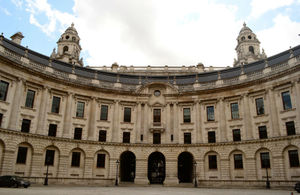 The move is part of £6.2 billion reductions across Government in this financial year, announced today by the Chancellor.
The savings will be made by: * reducing the ODA budget by £27 million * a 3% cut to all bodies within the DCMS sector * cutting the department's core budget by 3% * an additional reduction in Arts Council England's (ACE) budget of £5 million (we are discussing with ACE the use of historic reserves that it has been hitherto unable to access, which may allow extra spending this year to mitigate the overall reduction to the arts sector)
"I have been clear that all parts of DCMS's areas would need to play their part in meeting the challenge of reducing the deficit," says Jeremy Hunt, the Culture Secretary.
"I have asked our bodies to make these savings while protecting frontline services wherever possible, and without interrupting the Olympic programme. 
"I understand that this will involve some difficult decisions, but the reality is that we face an incredibly tough public spending environment.  Putting the economy back on its feet and restoring the nation's finances are in the interests of all our sectors, particularly the arts and culture sectors which receive significant amounts of private finance."
He goes on: "I will be doing all I can to help our sectors through the next few difficult years, and want to do all I can to ensure that never again are our sectors as vulnerable to sudden booms and busts in public funding. 
"I have already announced a change in the Lottery shares to give more money to arts, sports and heritage, and as we implement this it will increase the income for these sectors.
"I am also looking to see how and where we can boost other sources of income to the sectors and make fundraising easier."
Published 8 June 2010