Press release
New members appointed to Big Lottery Fund UK Board as chair is re-appointed
Francis Maude has appointed Natalie Campbell and Rachael Robathan as members of the Big Lottery Fund UK Board.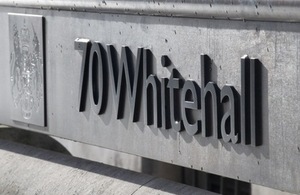 The Minister for Cabinet Office, Francis Maude, has appointed Natalie Campbell and Rachael Robathan to the Big Lottery Fund UK Board.
Their 4-year appointments will commence on the 1 June 2015.
Natalie and Rachael have extensive experience in the public, and voluntary, community and social enterprise sectors, which will support the work of the UK Board during a time of transition for the Fund.
The Minister for the Cabinet Office has also re-appointed Peter Ainsworth as the UK Chair of the Big Lottery Fund and Nat Sloane as the England Committee Chair.
Peter and Nat's experience will provide continuity during a challenging but exciting period of transition for the Fund as it implements the recommendations from the recent Triennial Review.
Notes to editors
Natalie Campbell is a social entrepreneur, author and business coach. She is Founding Partner at A Very Good Company, a social innovation agency. Natalie is currently the Director of Kensington Creates a business incubator and co-working space for creative and EdTech startups. She is also a Trustee of UnLtd, The Foundation for Social Entrepreneurs, Chair of NCVYS and has previously held board positions with The Consortium for Street Children, The British Youth Council (Vice-Chair Campaigns and Communications) VInspired, iCould and Wayra UnLtd a 'tech for good' accelerator programme funded by O2 Telefonica and the Cabinet Office. Natalie is a Fellow of the Clore Social Leadership Programme and the Winston Churchill Memorial Trust.
Rachael Robathan was elected to Westminster City Council in 2010 following a 20-year career in emerging markets investment management. Her Westminster City Council Cabinet responsibilities include Adult Social Care, Rough Sleeping and Public Health and she is closely involved in integrating the delivery of health and social care services in the borough. Rachael is also the Council's Armed Forces Champion and has led reviews into veterans' healthcare and the impact of frequent moves on the education of service families' children. As well as chairing Westminster's Health & Wellbeing Board, Rachael is also a Trustee of Westminster Almshouses Foundation, a Member of the Imperial College Court and the Greater London Reserve Forces Cadet Association.
These re-appointments have been made in accordance with The Commissioner for Public Appointments' Code of Practice for Ministerial Appointments to Public Bodies. All appointments are made on merit following fair and open competition. In accordance with the original Nolan recommendations, there is a requirement for 'appointee' or 're-appointees' political activity (if any declared) to be made public. Peter Ainsworth was a Member of Parliament (Conservative) for East Surrey from 1992 to 2010. Rachael Robathan is a Councillor with Westminster County Council, and she holds Cabinet responsibilities within the Council.
Published 27 March 2015