News story
Minister for Africa welcomes progress between Sudan and South Sudan
FCO Minister welcomes Sudan and South Sudan's cooperation on oil and security, and calls for talks on Southern Kordofan and Blue Nile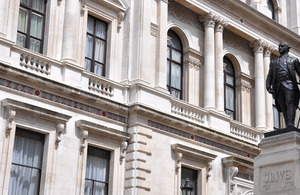 Foreign Office Minister Mark Simmonds said:
I welcome the news that oil has begun to flow between South Sudan and Sudan and that there has been progress on border security arrangements, consistent with the positive statements by both Governments over recent weeks. Full implementation of the oil and security agreements, and transparency of all revenues and fees, will benefit the people of both countries. I urge both governments to implement all the agreements signed in Addis Ababa in September last year and hope that they will continue to seek solutions through dialogue on outstanding issues. I hope too that the progress that has been achieved so far will help lead to a conducive environment for talks between the Government of Sudan and the SPLM-North, which remain essential to end the conflict in Southern Kordofan and Blue Nile.
We continue to give our full support to the African Union in its facilitation of these processes".
Further Information
Visit the UK and Sudan web pages
Visit the UK and South Sudan web pages
Published 9 April 2013