News story
How to use online ADI services
The Driving Standards Agency (DSA) has a range of online services for approved driving instructors (ADI) that are available 7 days a week.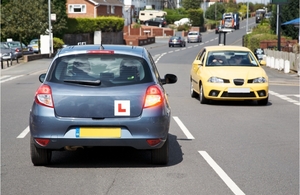 They are available from 6am to midnight. Here's what you can do online, and where to do it.
Update your registration
You can use this service to:
update your address, phone number and email address
show your details on the 'find your nearest driving instructor' service
commit to the voluntary code of practice and continuing professional development
view your check test history
Pass Plus
You can use this service to:
register to be a Pass Plus instructor
order Pass Plus refill packs
track to see if your pupils' Pass Plus certificates have been issued
Renew or reregister
You can use this service to:
renew your ADI registration
reregister as an ADI if your registration has lapsed
Services for new ADIs
What you need
To use online ADI services you will need your:
user ID - your unique ID to use online ADI services
password - your password to use online ADI services
personal reference number (PRN) - also known as your ADI number
For more detailed information about your user ID and password, read DSA's guide on the national archives website.
Forgotten your password?
If you have forgotten your password, go to the service you want to use.
When you reach the login screen, click on the 'Forgot password'. You'll then need to type in your user ID - DSA will then email you a new password.
Published 4 October 2011