Press release
Government delivers £80 million boost to help give young people the best start in life
New Youth Investment Fund to support schemes in targeted disadvantaged communities across England.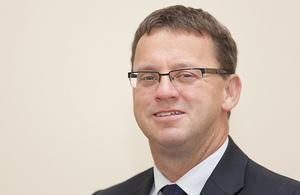 PM: We will help young people go as far as their talents can take them
funding to come from Government and Big Lottery Fund
The Prime Minister today announces an £80 million boost for England's youth sector – helping give young people the best start in life so they can go as far as their talents will take them.
The money will open up opportunities for young people to get involved in their communities and gain new experiences, to support their personal development, build character and help them succeed in the future. Local voluntary youth groups will be able to bid for a share of the funding, which builds on the Prime Minister's commitment to building a country that works for all through creating opportunity and developing individual potential. Winning youth projects could include clubs offering activities from football to basketball, arts and drama courses, enterprise training or volunteering opportunities such as encouraging healthy living in their area or supporting charities and awareness campaigns such as Guide Dog Week.
The initiatives will be jointly delivered by the government and the Big Lottery Fund. £40 million will go towards the new Youth Investment Fund, targeting disadvantaged communities across England, while an additional £40 million will provide continued support for Step Up to Serve's successful #iwill youth social action campaign.
Prime Minister Theresa May said:
I want Britain to be the great meritocracy of the world and a fundamental part of this is ensuring all young people get the best possible start in life.

This new funding demonstrates our commitment, and will be a huge boost for youth groups across the country - giving young people, especially those from disadvantaged backgrounds, the opportunity to gain the experiences and skills they need to succeed in life.

This is all part of our determination to build a country that works for everyone – and ensure that young people can go as far as their talents allow, regardless of their backgrounds.
The £40 million Youth Investment Fund (YIF) will be open to projects in targeted disadvantaged communities, with funding available up to 2020 to help organisations invest and plan for the future. Young people will be involved in the design and decision-making of the new fund, with the first awards are expected to be made in spring 2017.
In addition, the government and Big Lottery Fund will continue their commitment to Step Up to Serve's #iwill campaign and will each invest a further £20 million each by the end of 2020.
The government will also introduce the National Citizen Service Bill next week, setting out our ongoing commitment to NCS and how we will ensure the opportunities it offers are available to all.
Dawn Austwick, Big Lottery Fund Chief Executive, said:
Putting young people in the driving seat to design and deliver the Youth Investment Fund and involving them in the development of the #iwill fund will be vital to their success. The investments will help build a stronger, more sustainable and more responsive youth sector across England, centred on the ambitions of those it benefits most.
Minister for Civil Society Rob Wilson said:
This huge boost for the youth sector will help make Britain a country that works for everyone and will have a huge impact on the lives of young people.

I want the funds to attract even more investment from a wide range of sources including local organisations, businesses and philanthropists. This will give young people access to high quality and innovative services now and long into the future, demonstrating our commitment to ensuring they have the opportunities they need to develop skills for work and life.
Notes to editors
Government and Big Lottery Fund will each invest up to £20 million into the Youth Investment Fund, which will be managed by Big Lottery Fund.
The new #iwill Fund will be launched later in the autumn and will help to transform the culture of community engagement by getting young people involved in greater volunteering opportunities.
Full application information for Youth Investment Fund will be published at www.biglotteryfund.org.uk by 20 September 2016.
Big Lottery Fund
The Big Lottery Fund is the largest funder of community activity in the UK. We put people in the lead to improve their lives and communities, often through small, local projects.
We are responsible for giving out 40% of the money raised by National Lottery players for good causes. Every year we invest over £650 million and award around 12,000 grants across the UK for health, education, environment and charitable purposes.
Since June 2004 we have awarded over £9 billion to projects that change the lives of millions of people. Since the National Lottery began in 1994, £34 billion has been raised and more than 450,000 grants awarded.
#iwill campaign
The #iwill campaign is being coordinated by the charity Step Up To Serve (Charity No.1154588). In 2012, the Prime Minister David Cameron commissioned a report into how government, business, the voluntary and education sectors could support young people to engage in social action (campaigning, fundraising and volunteering) between the ages of 10 and 20. This produced a number of recommendations such as embedding opportunities in schools, developing a culture of celebrating social action and measuring the impact.
HRH The Prince of Wales is Patron of Step Up To Serve and the #iwill campaign. To date more than 600 organisations from across UK society have pledged to support the campaign goal of enabling more than 60% of 10-20 year-olds to participate in social action.
More information can be found at www.iwill.org.uk and @iwill_campaign
Full list of local authorities
Investment for the Youth Investment Fund will be focused on the following local authorities:
Barking & Dagenham
Hackney
Newham
Tower Hamlets
Waltham Forest
Havering
Redbridge
Knowsley
Liverpool
St Helens
Sefton
Wirral
Halton
Birmingham
Sandwell
Wolverhampton
Coventry
Dudley
Solihull
Walsall
Stoke-on-Trent
Middlesbrough
Hartlepool
Redcar
Stockton
Darlington
Sunderland
Peterborough
Cambridgeshire
Norfolk
Suffolk
City of Bristol
North Somerset
Somerset County Council (Mendip, Sedgemoor, South Somerset, Taunton Deane and West Somerset)
Published 11 September 2016