Government and regulators quiz payday industry at summit
Government Ministers and regulators meet with payday lenders and consumer groups to discuss concerns about payday lending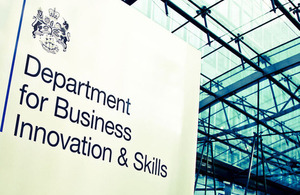 Today government Ministers and regulators will meet with payday lenders and consumer groups to discuss concerns about payday lending.
Consumer Minister Jo Swinson will chair a panel with:
Economic Secretary to the Treasury Sajid Javid
Minister for Welfare Reform Lord Freud
Office of Fair Trading Chief Executive Clive Maxwell and
Financial Conduct Authority Chief Executive Martin Wheatley.
The summit will also be attended by interested parties including chief executives of the payday lending trade associations, heads of a number of major payday lenders, heads of consumer group organisations including Which? Citizens Advice and Stepchange, and heads from the Advertising Standards Authority, Financial Ombudsman Service and Money Advice Service.
Government will make clear at the summit that there remain serious concerns about payday lending, that these loans are not right for a majority of people and that they result in many people not getting a fair deal.
The summit will consider what measures the FCA could introduce to reduce consumer harm in the industry when they become the regulator in 2014. Key areas of payday lending, including advertising, rollovers and affordability checks will also be up for discussion.
Ministers and regulators will set out where we go next to address these concerns and will also make clear that we expect the industry to tackle criticisms and do more to protect consumers.
Consumer Minister Jo Swinson said:
Evidence of significant widespread problems in the payday market is concerning. Earlier this year we and the regulators announced a strong action plan with immediate and longer term measures. Today we will be taking stock of progress and looking at what we do next to better protect consumers and address these problems.
I have long had specific concerns about the advertising of payday loans and my department has commissioned research to look into the effect of payday lending advertising on consumer behaviour. My department will be publishing the research in the autumn.
The Office of Fair Trading will update the summit on the tough enforcement action they have been taking including the referral to the Competition Commission which highlights the widespread nature and seriousness of these problems. Also the Financial Conduct Authority will give a flavour of what their rulebook might contain and how they might regulate the market from 2014.
But the industry needs to do so much more to get its house in order, particularly in terms of protecting vulnerable consumers in financial difficulty. I am concerned that the lenders are not living to the spirit or the letter of the codes of practice that they signed up to last year. This is why I will be launching at the summit a survey to review the effectiveness of the industry codes and customer charter. I expect to hear more on what they are doing to make sure consumers aren't taking out loans that aren't right for them.
Economic Secretary to the Treasury, Sajid Javid:
From 1 April next year consumer credit will be overseen by the Financial Conduct Authority. This marks a step-change to how the whole market, and payday lenders in particular, are regulated.
The FCA's role will be to ensure that consumers are fairly treated and are able to reap the benefits of a competitive market.
Today's summit will be invaluable in helping to shape the FCA's thinking on future rules and interventions on payday lending that it might implement next April.
Lord Freud, Minister for Welfare Reform, said:
The unscrupulous practices of some payday lenders can place vulnerable people at risk.
I am concerned about some companies using Continuous Payment Authority (CPA) to access borrowers' bank accounts inappropriately and excessively. I am determined that payday lenders should not be able to misuse this system to recoup funds from vital benefit payments that should be used for essential spending, such as utility bills and rent.
We are working hard to end financial exclusion, which is often the reason people turn to payday lenders. We are investing £38m in credit unions to provide a good value alternative to help people save and access loans if they need them.
I hope this summit will address some of the problems with the industry, so lenders can meet their obligations to their customers.
Notes to Editors
1.The summit will be held at BIS Conference Centre in London.
2.On 6 March, government and regulators announced a series of actions to tackle poor compliance in the payday lending industry:
The OFT now, and the FCA from April 2014, are clamping down on irresponsible practices and in some cases blatant non-compliance by lenders. They have suspended licences of two payday lenders so far.
The OFT have put 50 lenders on notice, demanding they fix the problems within 12 weeks or face consequences. Twenty responses to these letters have been received to date. Five of these twenty lenders have left the payday lending market.
The OFT have announced that they will refer the payday lending market to the Competition Commission.
Government is working with the OFT, the Advertising Standards Agency and industry to look at advertising and tougher codes of practice as soon as possible. The ASA have recently banned two payday adverts for misleading consumers.
The FCA will have strong new powers to restrict the form and content of advertising, and has committed to use these powers promptly when it takes charge next year. The government last week laid secondary legislation which will underpin the FCA's regulatory powers on consumer credit before Parliament.
The FCA has committed to consider whether there are gaps in the regulation of payday lending that need to be addressed by the FCA from April 2014.
3.The government's economic policy objective is to achieve 'strong, sustainable and balanced growth that is more evenly shared across the country and between industries'. It set four ambitions in the 'Plan for Growth', published at Budget 2011:
to create the most competitive tax system in the G20
to make the UK the best place in Europe to start, finance and grow a business
to encourage investment and exports as a route to a more balanced economy
to create a more educated workforce that is the most flexible in Europe.
Work is underway across government to achieve these ambitions, including progress on more than 250 measures as part of the Growth Review. Developing an Industrial Strategy gives new impetus to this work by providing businesses, investors and the public with more clarity about the long-term direction in which the government wants the economy to travel.
Published 1 July 2013