News story
Further progress made on open standards
A number of departments are now starting to publish in open formats and major software providers are improving their support.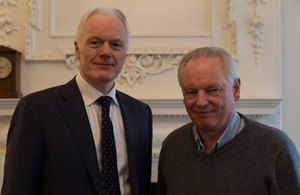 In July 2014 the government selected open document standards for viewing and sharing government documents to make it easier for people to work with government.
The standards set out the document file formats that all government bodies should use. This makes it easier for citizens to access and work with the information that government publishes. It also enables civil servants to work more efficiently through sharing and collaborating on documents.
Since the standards were selected, departments have been publishing their implementation plans for moving to the agreed formats. Several departments have been planning user research and pilots for different software as part of the move to ODF (Open Document Format).
A number of departments are starting to publish in open formats, including the Department for Transport, Department for Communities and Local Government, Department of Health, Department for Work and Pensions, and HM Revenue and Customs. Many more departments will follow by the end of the year.
The government has also been working with a number of software providers to encourage them to improve their support for open formats in order to improve users' experience when they share documents.
As part of this work, Microsoft has announced that it will include enhanced support for ODF in its cloud­ based software. Francis Maude met with Microsoft's UK Country Manager, Michel Van der Bel, recognising Microsoft's work on open standards.
Google has also announced that it brought forward its planned support for exporting presentations in this open format in addition to the existing support for text and spreadsheets. Users will soon be able to export text documents, spreadsheets and presentations in the latest open formats from two of the most commonly used products.
Minister for Cabinet Office, Francis Maude said:
The needs of users are at the heart of everything we do, and it's great to see that major software suppliers such as Microsoft and Google are improving their support for open formats.

This will give people more choice about the software they use. This supports our digital by default agenda which is helping save citizens, businesses and taxpayers £1.2 billion over this Parliament as part of our long-term economic plan.
Published 27 March 2015