Press release
Empty home brought back into use in Devon
National housing charity Chapter 1 has marked its first empty home in Devon to be brought back into use.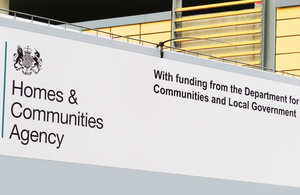 In partnership with Teignbridge District Council, the keys to the property in Newton Road, Kingsteignton, have been handed over to Chapter 1's Chief Executive, Geoff Hawkins, after it had stood empty for almost a decade.
The scheme has been converted from a single house in to 4 individual self-contained units. There are 2 with 2 bedrooms, a 1 bedroom, and a studio flat. These will be let at affordable rents by Chapter 1 to local people who need a home.
The scheme is supported by the Homes and Communities Agency's Empty Homes Programme, which provides funding to bring thousands of properties across England back into use.
Geoff Hawkins, said:
At Chapter 1 we believe in changing lives one by one. For many people the turning point is having a home to call their own. Every home we make available, makes someone's life better. Getting an empty property up to a standard where people can move in requires a lot of hard work and co-operation between many different organisations. It's taken time and patience, but seeing the transformation of 10 Newton Road shows the difference we can make by working together.
Teignbridge District Council's executive spokesperson for planning and housing Cllr John Goodey said:
Teignbridge has worked with Chapter 1 to successfully bid for funding through the Empty Homes Programme to bring this particular property back into use after a long period of being unoccupied. It's great news for people looking for somewhere affordable to live in an area with high housing demand. These homes will be used for local housing applicants within the Kingsteignton area. Teignbridge is now working on developing this scheme elsewhere in the district.
Tracey Hancock, HCA area manager, added:
This is one of many projects we are working on to bring empty homes back into use to provide much needed affordable housing and visible benefits to the local communities in which they are based. It's great to hear about the positive impact our investment makes in areas like Kingsteignton. I would like to congratulate our partners for their work to turn their vision for this scheme into reality.
Tenants will move into their new homes at the beginning of September and there is plans for more investment in Teignbridge in the next couple of years. Chapter 1 has committed to invest more than £5 million in empty homes schemes, the majority across the South West of England. In total, Chapter 1 expects to acquire up to 100 units of accommodation providing homes for some 200 people.
Published 2 September 2014