Nineteen public bodies to be abolished or reformed.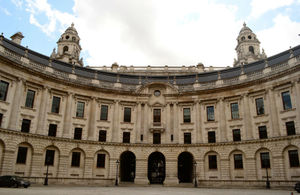 Jeremy Hunt, Secretary of State for Culture, Olympics, Media and Sport has announced today that 19 of our 55 public bodies are being abolished or reformed.
Changes announced today include:
reforming Ofcom
reforming the funding mechanism for S4C by removing the link with the Retail Price Index
changing the arrangements for determining the Horserace Betting Levy
continuing the Football Licensing Authority as a separate body until after 2012, when its expertise and functions will be transferred to another body
abolishing the current Public Lending Right body and transferring the administration of the Public Lending Right fund to another existing body.
Changing times
"Across Government we are increasing the efficiency, transparency and accountability of public bodies, while at the same time cutting their number and cost," said Mr Hunt. "These changes will allow us to continue to deliver some of the world's best culture, media and sport, while at the same time ensuring efficiency, transparency and better value for money for the public."
Today's announcement follows on from proposals set out by the Secretary of State in July this year, from which Mr Hunt also confirmed today that:
the UK Film Council will be abolished, although Lottery funding and Government support for film will continue
the Museums, Libraries and Archives Council (MLA) and the Advisory Council on Libraries will be abolished
UK Sport and Sport England will be merged. We are also working with the Youth Sport Trust to explore how they could be brought into the new structure
the National Lottery Commission will be merged with the Gambling Commission
the Advisory Committee on Historic Wreck Sites will be abolished and the Advisory Committee on National Historic Ships will be declassified
the Theatres Trust will be declassified so it can act independently
the Olympic Lottery Distributor and the Olympic Delivery Authority will be wound up, as planned, in 2013 and 2014 respectively
the Legal Deposit Advisory Panel has now been abolished.
Public Bodies Bill
The legislative changes related to these reforms will be implemented via the Public Bodies Bill that is expected to be introduced towards the end of this month.
We have decided not to proceed with a merger of heritage and architecture bodies in this Bill. However, DCMS has asked English Heritage and the Heritage Lottery Fund, as a matter of urgency, to identify and reduce any overlap of activities. 
The national museums and galleries will remain under the sponsorship of DCMS. 
##
Further information
Published 23 July 2012