Case study
Work experience gave Jonathan a huge confidence boost
From:

Part of:

Published:

29 May 2014
How work experience paid off for unemployed 19 year old Jonathan Bradbury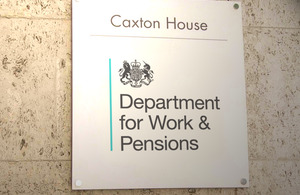 Work experience paid off for unemployed 19 year old Jonathan Bradbury who landed himself a full time job and a huge confidence boost.
During a work experience placement at Newcastle architectural and engineering firm, W D Close and Sons, Jonathan was determined to prove himself. He said, "I even got up at 4.30am to do extra shifts to show them what I could do in the time I was there and learn whatever skills I could."
Dean Close, Engineering Works Director of the family run business, was so impressed that he took Jonathan on full time.
Dean said, "Jonathan was a little shy at first but we gave him a tour of the different parts of our business and very soon he was asking to come in early to help with the heavy load deliveries. At the end of the placement I had no hesitation in hiring him and four other work experience lads."
Jonathan had found it difficult to talk to people at school but work experience gave him such confidence that he was able to deliver a presentation to other young people on the work experience scheme – something that he could not have imagined doing before.
Dean Close, Engineering Works Director, is enthusiastic about the benefits of work experience and has offered work experience placements to a further seven young people. He said, "It takes the risk out of the eventual recruitment." Dean had never previously offered work experience but has now realised the value of the programme, "I hope to get more people through training and apprentices in the next few years as the business moves forward."