Case study
Time and cost savings through off site manufacture of new homes
Describes the potential to achieve 10 to 20% reduction of cost on building sites and build homes more quickly through the use of homes constructed off site.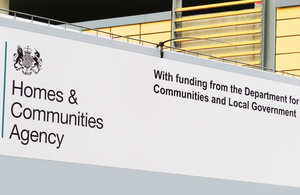 The government seeks to increase the supply of new affordable homes in England by 2018. The supply of new homes can be helped by focussing on reducing the cost of construction projects by 10 to 20%, including through the use of off site manufacturing. The use of off site manufacturing, where homes are built in a factory before being erected on site, has the potential to increase the speed of erection on site, with each home erected in a single day, reducing the cost of building the average home by at least 10%. It also has the potential to reduce on site construction waste by up to 5% compared to traditional build.
Accord offers an in house design service to clients with the opportunity to tailor designs to their own requirements. There is also opportunity to work closely within the team of consultants to reduce the amount of project co-ordination. Off site build computer aided design allows the transfer of information through Building Information Modelling and Computer Aided Design, thereby reducing the possibility of errors occurring within the different disciplines.
When the circumstances are right, off site manufacture, can offer a fast and cost effective way to build energy efficient homes.
The Accord Group has successfully adopted off site manufacturing and, on a scheme in Bushbury, Wolverhampton recently, the group used this approach to make, they believe, savings of around £400,000. Accord has significantly reduced their costs and increased their influence over the design of projects by creating an in-house design team – InDesign. InDesign is one of the UK's only architectural design teams based within a social housing landlord.
The timber framed homes are manufactured in a factory – which offers a more controlled environment – by LoCaL Homes, part of the Accord Group. Insulation, external cladding, internal breather membrane (durable protection from moisture for walls), windows and external doors are completed and made ready for connection to the frame. This also enables plumbing and wiring to be installed into panels, floor cassettes, and internal walls, also in the factory.
This in-house design and manufacturing process makes the best use of resources and materials by designing out unnecessary material waste, through an efficient procurement chain. The design process and good planning means the factory is able to order just the right quantities of finishing materials for a specific job; reducing waste of materials, packaging and the cost of transport.
In house design and manufacture can also reduce the number of trade visits to site compared with traditional construction approaches. Traditional on site work may have to be carried out in confined areas and can involve several different trades that are required to work in sequential order and need to return at different stages of the build. The completion of this process is critical to the construction programme, but can be costly, time consuming and result in a high level of waste. Where there is a relative repetition to the design of windows and frames on a development site, off site manufacturing provides a cost efficient and sustainable alternative to traditional work sequences, by moving trades to a controlled environment offered by a factory.
The Accord Group believe its manufacturing process leads to reduced waste, faster build times, competitive prices, and that the completed homes provide significantly lower energy bills for residents because of the high level of insulation incorporated in manufacturing process.
LoCaL Homes trained and now employs a number of Accord's customers too. Alan Yates, Group Director of Regeneration for the Accord Group notes: "Many of those who work at the off site manufacture site live in or around the borough so these homes are truly made by local people, for local people which is something that we are particularly proud of."
If you would like to see how you could save time and money through off site manufacture please contact Affordable Housing Manager, Fay McCulloch on 0207 874 5963 or fay.mcculloch@hca.gsi.gov.uk
Published 4 August 2015