Lady health workers saving lives in rural Pakistan
How community-based female health workers are preventing the deaths of mothers and babies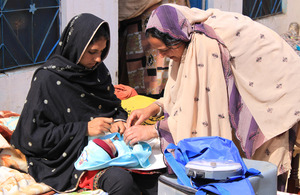 Tahira Abdul Waheed has been a lady health worker in Mandra, a poor rural area in Punjab, Pakistan for 5 years. She is 1 of 18 lady health workers who care for around 19,000 women and children in the area. Lady health workers visit women and children in their homes, often in rural villages, and are trained to provide basic health care, administer immunisations, and distribute contraceptives.
Access to contraception
More than half of women in Pakistan give birth at home. Twelve thousand of them die in childbirth every year and countless more suffer debilitating complications. There are an estimated 1 million unsafe abortions every year. The average family size is 7 - in a country that already struggles to support its burgeoning population.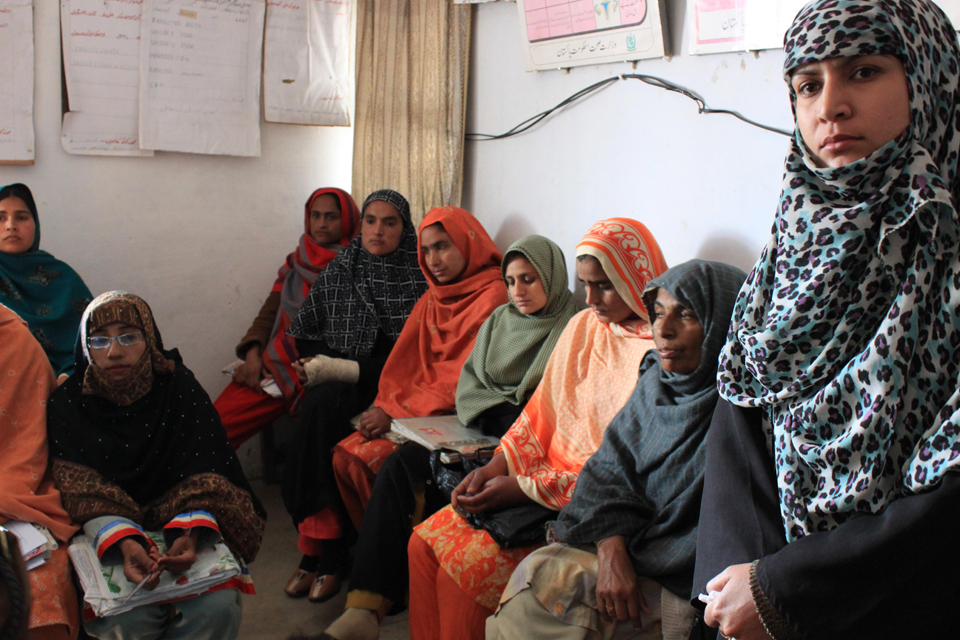 Women and children are the UK's number 1 health priority in Pakistan. Simple steps, such as supplying contraceptives, making childbirth safer, immunising babies, encouraging breastfeeding, and providing basic health advice can transform these lives. Support from the UK has helped to more than double the number of lady health workers up to 100,000 since 2002.
Female health workers serve the poor in rural and urban areas, and are recruited and serve their local communities. They also educate the community and schools on health and hygiene. The work as female health workers have provided culturally acceptable jobs to women in the community as well as helping to improve their status.
Tahira explains that contraceptives were not available even just a few years ago, and there were a lot more unsafe abortions. Now, thanks to lady health workers, more than half of their clients are using contraceptives to plan the size of their family.
Lady health workers unanimously agree that the majority of these women want a maximum of 3 or 4 children, and that smaller families result in healthier, better educated children, and reduced poverty.  
Healthy families
"I love my job," says Tahira. "It makes me feel very happy that I can help people and solve problems.
"The community all know me and respect me, they thank me for their good health. Since I started my work the health of the whole community has got better, and families are having fewer children."
Nazia Parveen was cared for by a lady health worker through out her pregnancy and during the birth of her baby at home. Her son, Rajab, is being given all the recommended vaccinations. Rajab is her first child and Nazia hopes to have 1 or 2 more children and then use contraceptives.
Tahira says, "I visit between 5 and 7 houses a day. I provide condoms; give contraceptive injections; check on pregnant women; and give vaccines to the children. I also hold community meetings and visit schools to teach people about health and family planning. 
"One time, one of my patients started to give birth at home. I saw danger signs and insisted the family took the woman to the nearby hospital. They didn't want to, but I said she would die if they didn't take her. The hospital saved the women and her baby's life. The family thanked me deeply afterwards." 
Facts and stats
Since 2009, UK development support to Pakistan has: 
helped train and deploy more than 10,000 community midwives
helped construct more than 35 community midwife schools
prevented mothers and babies dying by directly funding more than 310,000 extra skilled birth attendants
By 2015, the UK will:
enable 500,000 couples to access contraceptives and so choose when and how many children to have
prevent 3,600 mothers dying in childbirth by increasing skilled attendants (doctors, nurses, lady health visitors, and midwives) for 1 million births
save the lives of 110,000 children, including 44,000 newborns, by expanding basic health services with a focus on family planning, nutrition, and healthcare for women and children
prevent half-a-million children becoming under-nourished in the Punjab and Khyber Pakhtunkhwa
Published 31 July 2012