Meet the ordinary people doing extraordinary work to defeat the disease in Sierra Leone.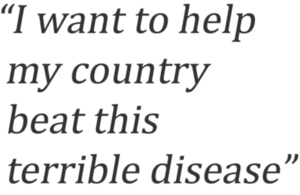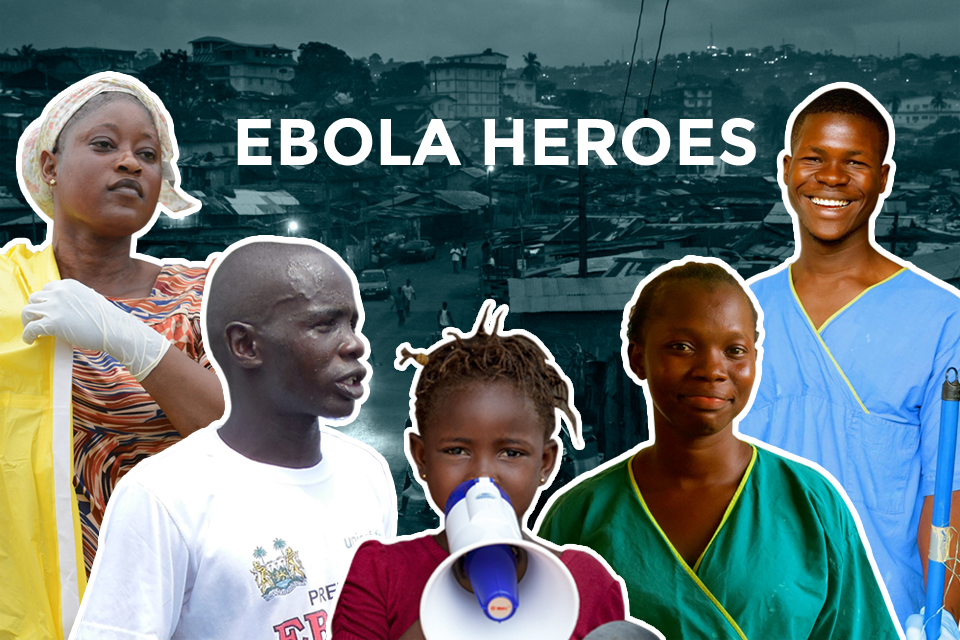 Ebola is being pushed back. We are beginning to beat the disease.
By February, new weekly cases in Sierra Leone were down three-quarters since the end of 2014 - but there is still much work to do to finish the job.
Behind these encouraging numbers is an army of people who have stepped up to help their country combat Ebola, from students working as cleaners to teachers turned local leaders.
Meet five of these hidden heroes from across Sierra Leone.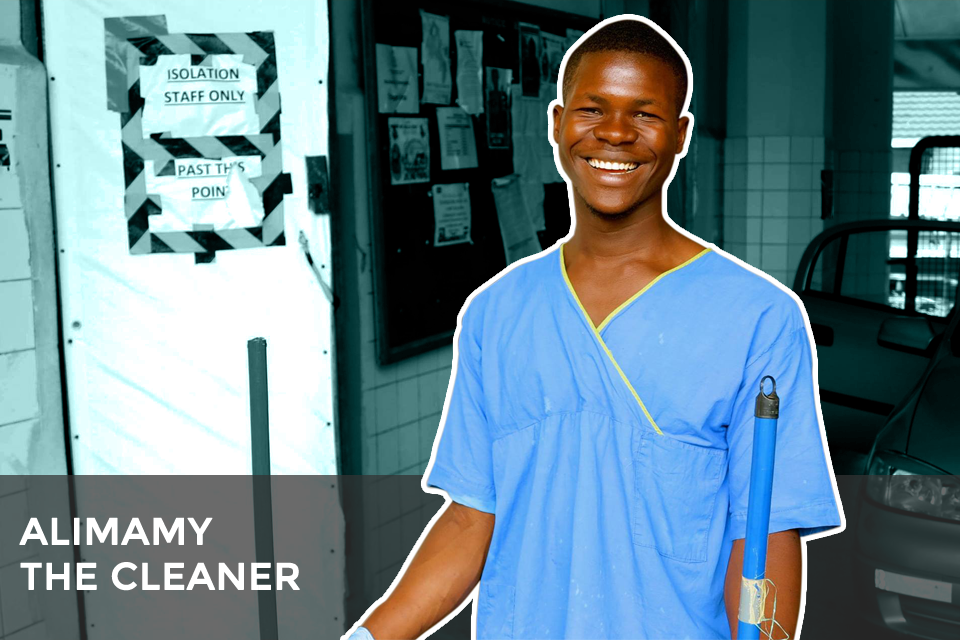 Alimamy has hopes of finishing university.
For now his dream is on hold while he helps as a hospital cleaner.
He's part of an 11-person cleaning team at an Ebola isolation unit in Freetown - and it's no menial matter. Their work has helped to keep the hospital safe for both staff and patients.
This job lets me help my Sierra Leonean sisters and brothers. I want Ebola to go soon, so we can live a normal life.
For him, a normal life is seeing his family in other parts of the country, as well as watching Arsenal games showing at the cinema with his friends - gatherings which have gone by the wayside while they fight the disease.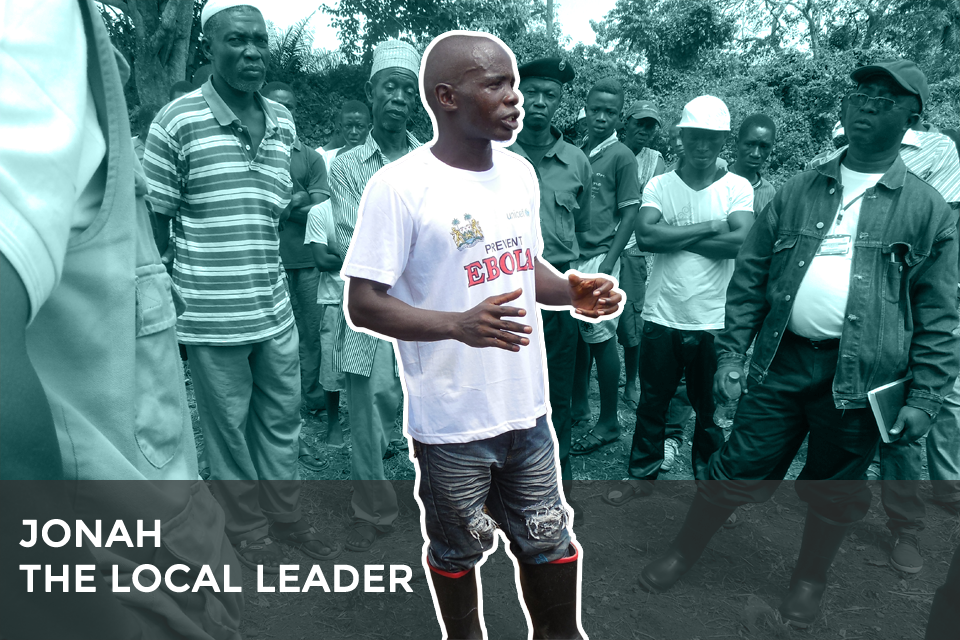 Jonah is a teacher in rural Kagbanthama, near to Port Loko.
But as Ebola had closed his school, the local chief soon put him to work as a community leader.
He used his empty classroom to begin isolating cases and set up roadblocks to prevent the disease from spreading.
When outside help came to set up a community care centre, it was Jonah who found the people to staff it and who organised the first safe burials.
Tragically, he lost his own wife to the disease he was helping to fight, as she went to care for her sick mother. Yet he continues to look after his two-year-old son, and serve his community, saving many more lives.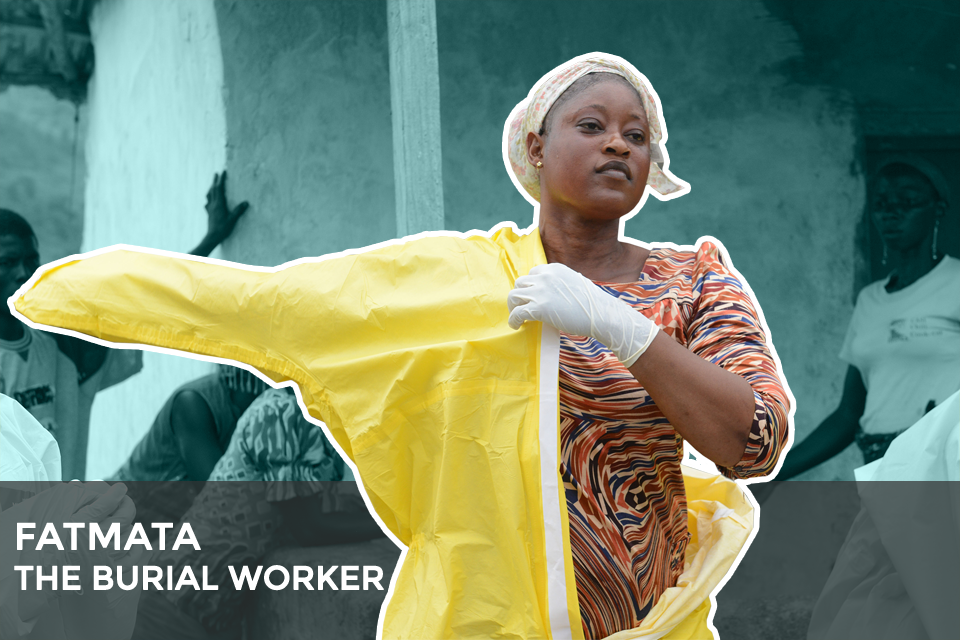 Fatmata is a mother to two children.
But with Ebola, her life took a very different turn. She volunteered to join a Red Cross team that buries the bodies claimed by the virus.
It's a brave and critical role, as death is when the disease is at its most infectious. Corpses must be moved away safely and quickly.
Sometimes she and her team have been burying up to 10 people a day.
I feel pain, of course, but my children keep me going. I want to help my country beat this terrible disease.
As well as the personal danger, Fatmata also faces the difficulty of the families' grief – carefully making sure they don't touch their loved ones, but giving them the space to say goodbye.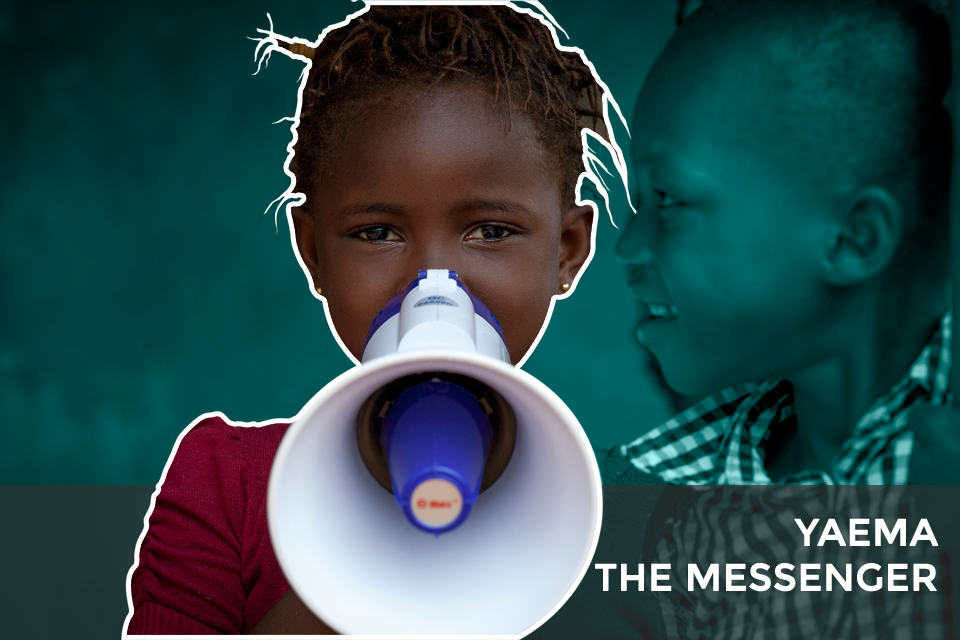 Yaema is from During Town, in the Western Area of the country.
She may be young, but she and her friends have played a vital role too.
She's one of hundreds of children who helped to spread the message about Ebola with special training – helping her friends and family spot the symptoms, stay safe and prevent people from passing it on.
At a time when myths and misinformation are a matter of life and death, she has helped to reinforce the right message in her community.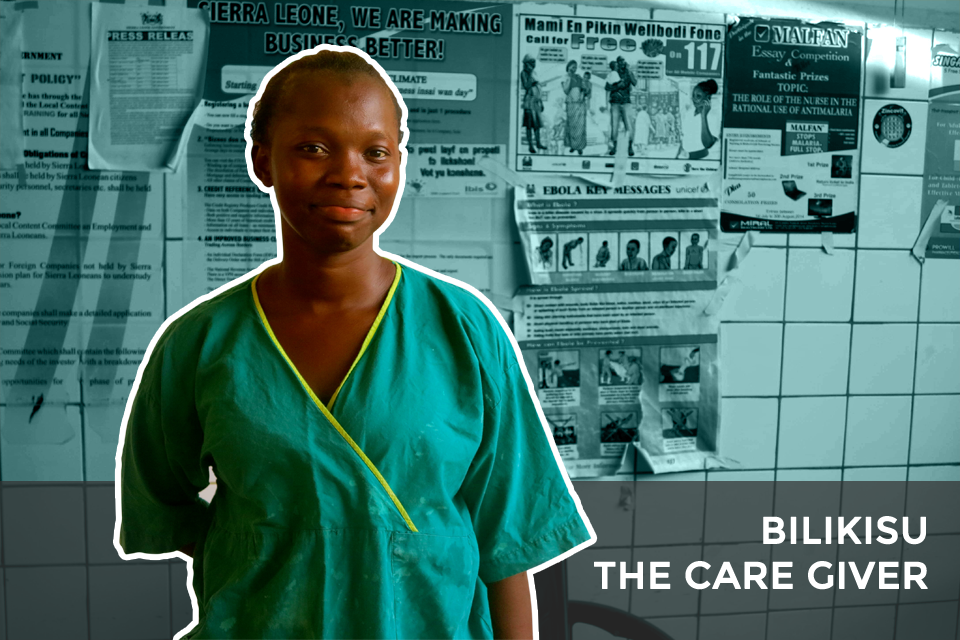 Bilikisu is no ordinary nurse.
She first stepped up to fight Ebola as a medical professional at the Connaught Hospital in Freetown.
But after catching the disease herself, she returned to the hospital weeks later as a survivor.
I wanted to come back to the ward and help people who were in my position. I understand what patients are going through, I tell them my story to give them strength to beat the disease. The sickness is one thing but it is the mental strain which makes it so hard.
And she's not the only one. As more people survive the disease, they provide an inspiration to family and friends that they can beat Ebola.
Published 12 February 2015