Guidance
HM Land Registry portal: reset password
How Business e-services customers can reset their password through the portal.
You can only reset your password after you've logged in at least once, as you're required to answer 2 of the shared secret questions created during first time login.
Reset password
Select 'Reset password, PIN or OTP Token'.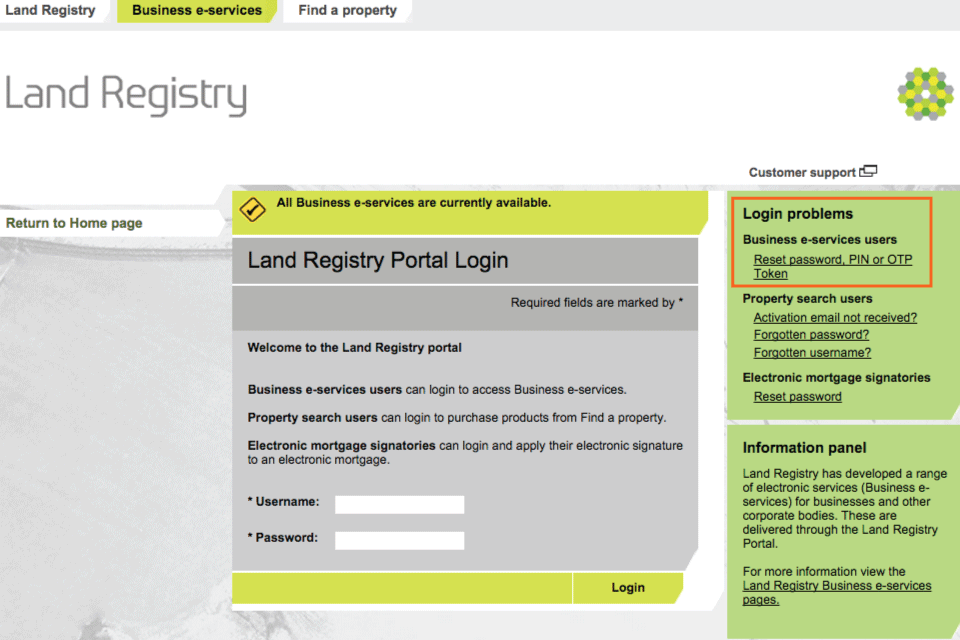 Enter your User ID
Enter your 'User ID'.
Select 'Next'.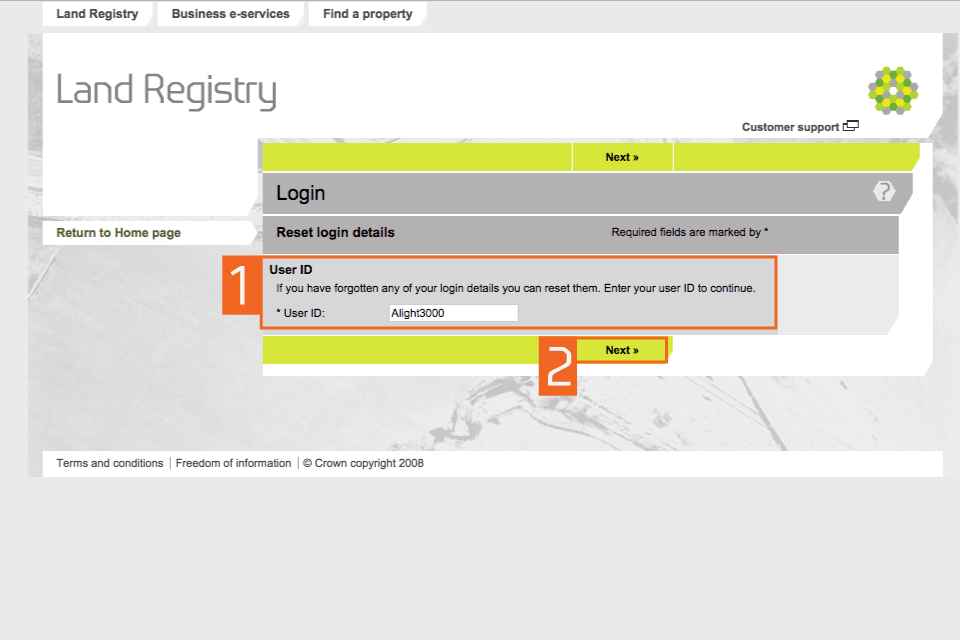 Reset options
Select either 'Password' or 'One Time Password Token'.
Select 'Next'.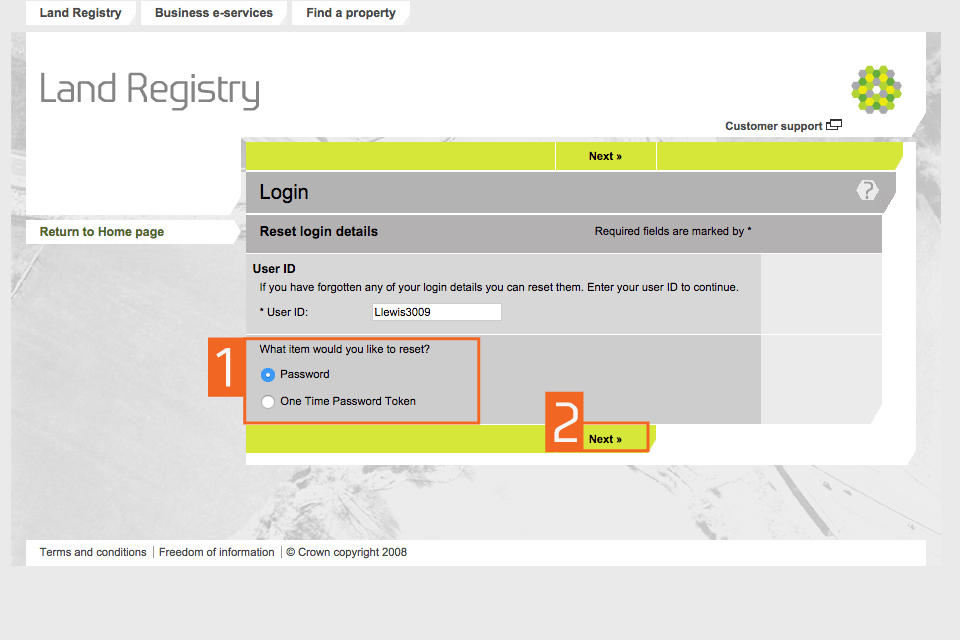 Reset login details
Answer your first and second shared secret question. If you can't remember your shared secret answers, your account will need to be reset. How this is done will depend on your user role:

If you're an authorised user, you should contact the Business Unit Administrator within your organisation
If you're a Business Unit Administrator, Responsible Person or Deputy Responsible Person, you should contact our Customer Support Team

Choose a new password following the rules on screen and enter it in both fields.
Select 'Next'. If your new password doesn't meet our requirements, you'll be prompted to amend it.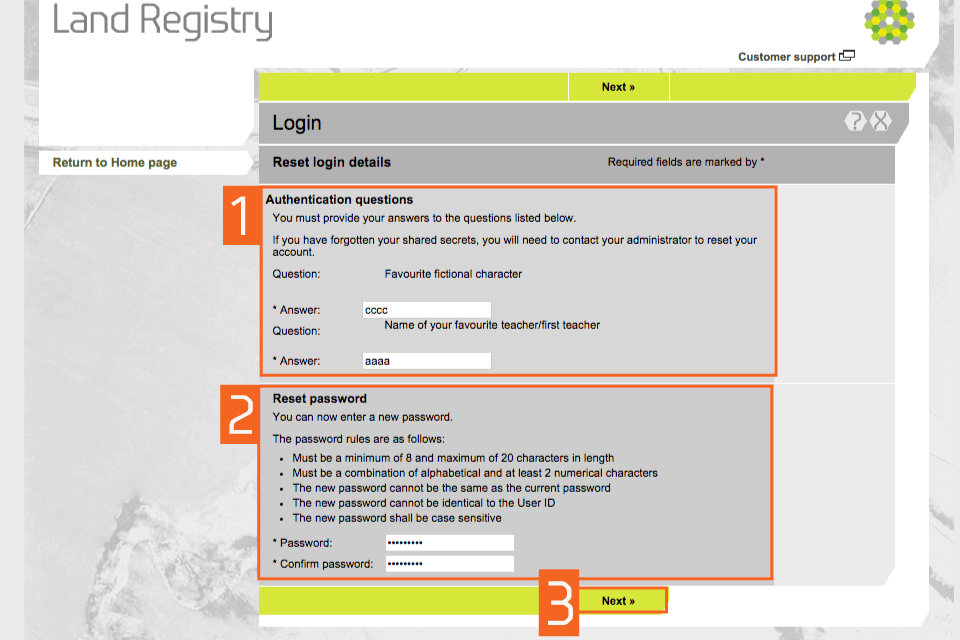 Confirmation of reset
A message will confirm that 'Your password has been successfully reset'.
Select 'Return to login' to be able to login using your new (reset) password.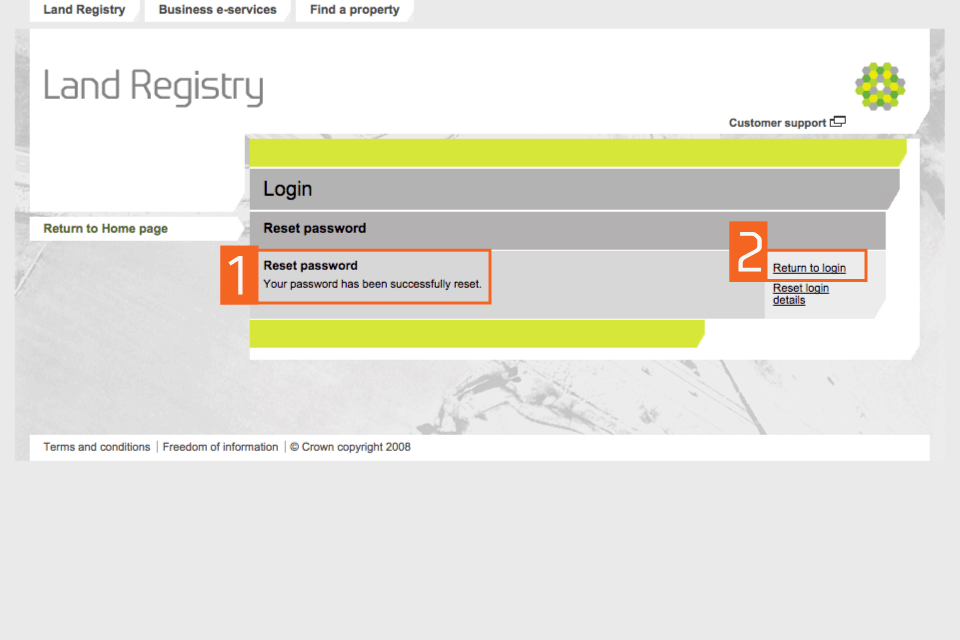 Logout
When you have completed your tasks, select 'Logout' at the top of the screen to exit the system securely.