Commonwealth Marine Economies Programme
Enabling safe and sustainable marine economies across Commonwealth Small Island Developing States (SIDS).
The Commonwealth Marine Economies (CME) Programme was announced by the British Prime Minister in 2015 and subsequently launched in 2016.
This UK government programme aims to support the marine economies (also refered to as blue economies) of 17 Commonwealth Small Island Developing States (SIDS). It aims to support them in identifying the potential of, and developing, their marine economies in a sustainable, resilient, and integrated way.
The programme promotes growth, innovation, jobs and investment, whilst safeguarding healthy seas and ecosystems. In partnership with the SIDS, the programme will develop and implement national Maritime Economy Plans to ensure the programme leaves a lasting legacy.
At the Commonwealth Heads of Government meeting in April 2018, 53 countries agreed a landmark Commonwealth Blue Charter. The charter sets out how member states will lead international efforts to sustainably develop and protect our ocean. The CME Programme is an integral part of the UK's effort to protect the health of the world's oceans and promote the growth of blue economies.
The programme supports CME SIDS by building the capacity of the islands to manage their marine resources and develop their national maritime economies. It is also helping to address climate change, including the UN Sustainable Development Goal 14 (to conserve and sustainably use the oceans, seas and marine resources for sustainable development) and the Paris Climate Change Accord.
The CME Programme ensures that activities and initiatives across nations and regions are harmonised to avoidoverlaps, and recognise synergies. This aligns with the Foreign, Commonwealth & Development Office's (FCDO) work to bring together all of the government's international oceans work under a single strategy as announced by the Foreign Secretary in June 2018.
The FCDO is leading this programme, which showcases UK world leading expertise in marine science through delivery partners at United Kingdom Hydrographic Office (UKHO), the Centre for Environment, Fisheries and Aquaculture Science (Cefas), and the National Oceanography Centre (NOC). The programme is also working with a team of technical experts who will be working in partnership with SIDS governments to develop national Maritime Economy Plans.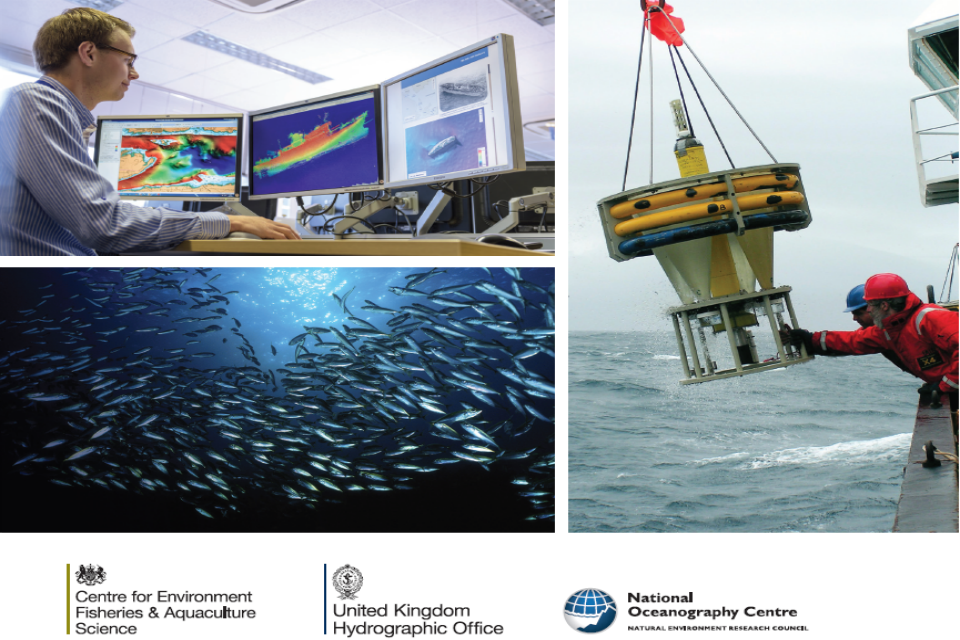 Challenges
SIDS face common threats and challenges due to their small size and populations, remoteness, narrow economic bases and high degree of vulnerability to external economic and environmental shocks.
In addition to these challenges, there are the impacts of:
climate change
ocean acidification
extreme weather events
pollution
over-fishing
loss of habitats
lack of modern hydrographic data
These threaten the connectivity, subsistence livelihoods, commercial fishing and food supplies of SIDS. The populations of SIDS account for a tiny fraction of the world's greenhouse gas emissions but are likely to be among the first to suffer the consequences of global warming. SIDS are home to communities experiencing high levels of poverty.
SIDS in scope
Seventeen states (including coastal states) are in scope of the programme from the Caribbean and Pacific Ocean regions. These countries' programmes fulfil the project criteria since they are Commonwealth SIDS and are eligible to receive Official Development Assistance:
See also an overview for activity in the Caribbean region.
Programme update
CME successes, highlighting progress in the first 2 years of the programme, prepared by the Programme for the Commonwealth Heads of Government Meeting in April 2018, highlights a few specific successes realised by the Programme to date.
This Commonwealth Marine Economies factsheet (PDF, 719KB, 4 pages) explains how the CME Programme is helping SIDS to build sustainable marine economies through the developing of National Maritime Economy Plans.
Published 17 November 2016
Last updated 30 March 2021
+ show all updates
Link to the new Caribbean region document added.

Added links to CME programmes by country

Updated factsheet

Added Antigua and Barbuda as a country in scope

Added information about Year 2 of the programme

First published.