Speech
Ambassador Julian Braithwaite speaks about access to International Human Rights Mechanisms
The Ambassador joined a panel at a side event at the Human Rights Council 39, to discuss the importance of access to International Human Rights Mechanisms.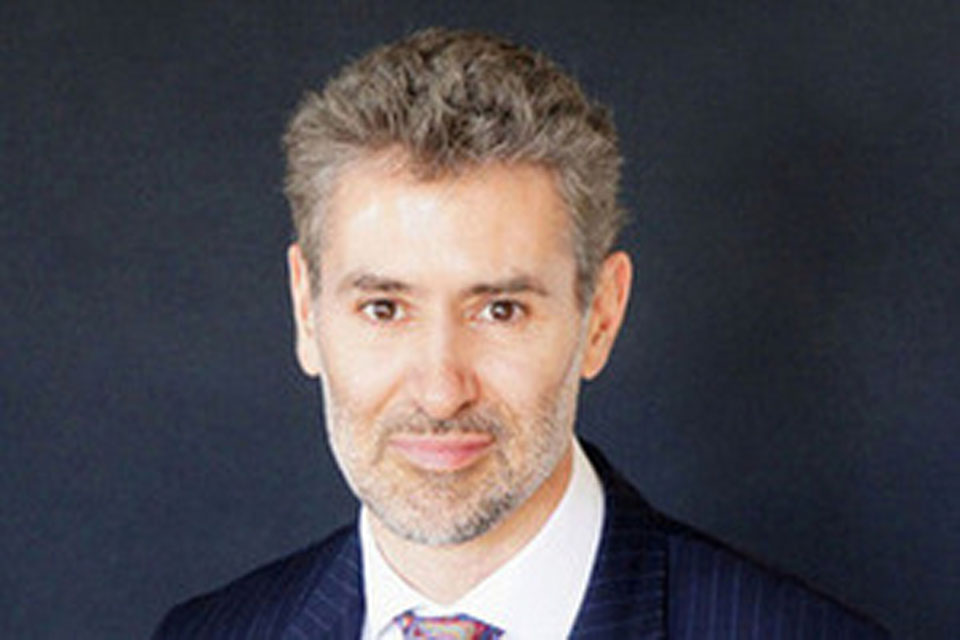 My thanks to Georgia for organising this event today on an important topic, and thanks also to our fellow co-sponsors.
Why should states engage with international human rights monitoring mechanisms? The UK continues to champion universal human rights, not only because it is the right thing to do, but also because they nurture and underpin the peace, security and prosperity that we all seek.
Looking at international scrutiny of the human rights situation in my country, the UK, we are a strong supporter of the Office of the High Commissioner for Human Rights and of international human rights monitoring mechanisms. Like many of the countries represented here today, we have issued a standing invitation to all Special Procedures that wish to visit the UK. Earlier this year we welcomed visits by the Special Rapporteur on Contemporary Forms of Racism, Professor Tendayi Achiume, and by the Special Rapporteur on Privacy, Professor Joseph Canatacci; and the Special Rapporteur on Extreme Poverty, Professor Philip Alston, will visit before the end of the year.
We do this even when we know that the conclusions from such visits might be uncomfortable to hear, or even where we know we are likely to disagree with the findings of a Special Rapporteur. We do this because it is vital that those who say they support the OHCHR, those who sit on the Human Rights Council and encourage others to cooperate with its Special Procedures, are willing to subject themselves to that same independent scrutiny, however hard it might be. We have to lead by example.
There are many countries that agree with us. They facilitate access and work with, rather than against, the OHCHR and the human rights mechanisms.
One example is Georgia. As we heard described by the Deputy Foreign Minister here today, Georgia is actively engaging with the OHCHR Office in Tbilisi. They are running resolutions at the HRC to work toward OHCHR access also to Georgia's regions of Abkhazia and South Ossetia. The international community needs to continue supporting Georgia in those efforts. Those in effective control of the breakaway regions need to grant the OHCHR access so that they can help with objective monitoring and advice on a range of troubling human rights and humanitarian issues, including the plight of refugees and IDPs, restrictions on fundamental freedoms, and ethnic discrimination.
Turning to Ukraine. Despite the challenging situation they find themselves in, Ukraine continues to work constructively with the Monitoring Mission of the OHCHR. They are running resolutions on their country situation at the HRC to improve the human rights situation and are urging for OHCHR access to all parts of their country. OHCHR has welcomed Ukraine's cooperation with the Monitoring Mission. It is very regrettable that Russia continues to deny the OHCHR access to illegally annexed Crimea, thereby keeping millions of civilians outside the watching eye of the international community. The lack of OHCHR access means we cannot know the full extent of human rights violations that continue to be perpetrated in Crimea, but we are very concerned about the violations detailed in the Monitoring Mission's reports.
Looking at Somalia, this is a country facing profound human rights challenges, but that nonetheless engages constructively with the Independent Expert and the Human Rights Council. This has helped it to access a significant amount of international and donor support.
In Colombia, the OHCHR office was able to play an important role in preparing ground for the peace process and has worked to ensure that human rights are firmly embedded in plans for future peace building. However, there are far too many instances of countries choosing not to engage. Countries that make cooperation difficult by erecting barriers to the OHCHR, or by expelling their staff. They choose to politicise the terms of access, as Russia does in illegally annexed Crimea. Or, they simply pull up a draw bridge and deny access, like Burundi with both the Commission of Inquiry and the experts from the African Group.
Collectively we need to ensure that all countries can reap the benefits of positive and productive engagement with the OHCHR and with the Special Procedures of the Human Rights Council. We need to ensure that all are willing to facilitate and support essential human rights monitoring and reporting functions, and hence are able to access the deep wealth of technical expertise available.
Let my conclude by once again highlighting the essential role played by the OHCHR in preventing and addressing abuses and violations of human rights and in bringing to our attention risks that can lead to some of the horrific human rights situations we have heard about during this HRC session. We are grateful to the Office for the work that it does. There are no insurmountable barriers to improving human rights globally – we came together to create these institutions and these mechanisms and we should come together again to ensure that they are able to access the places they need to access, to benefit those most in need.
Thank you.
Published 26 September 2018