Speech
G20 Summit: Prime Minister news conference
Prime Minister David Cameron spoke at a press conference at the G20 Summit on humanitarian assistance for Syria and the global economy.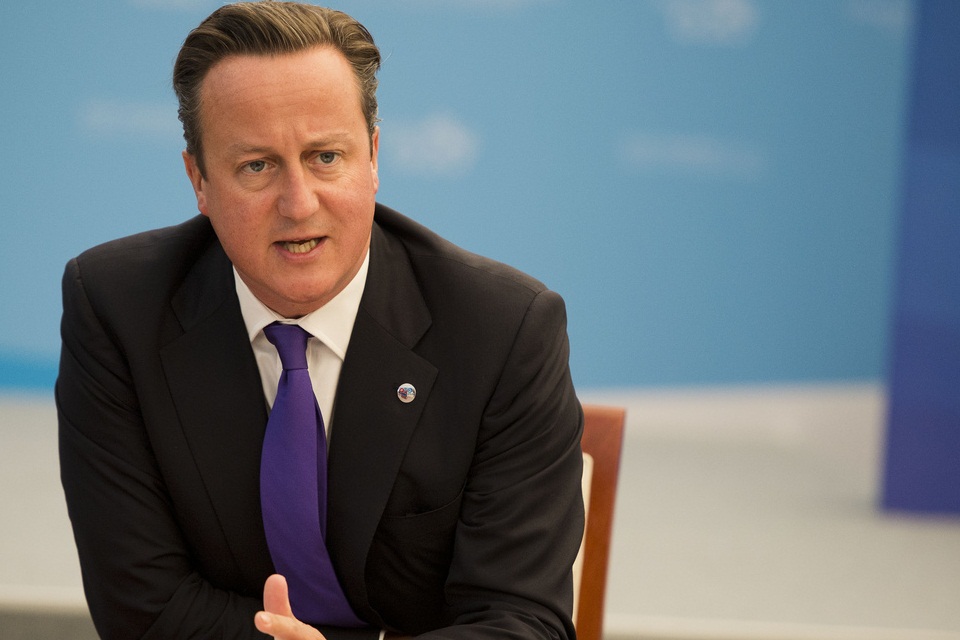 Introduction
At this summit we have confronted 2 of the biggest challenges of our time - the future of the global economy and the crisis in Syria.
Let me take each in turn.
Global economy
First, on the global economy, Britain is back in growth and helping to set the agenda. This summit has explicitly singled out Britain's return to growth in the communique. More importantly, the whole G20 has endorsed our priorities for economic recovery.
All 20 countries have signed up to the St Petersburg Action Plan - which contains all the features of the plan we have been following in Britain since the coalition government came into office.
In particular, it emphasises the importance of dealing with our debts, the role of monetary policy to support the recovery and the need for long-term reforms to boost growth and trade and cut the red tape that too often holds back business investment and job creation.
This summit has also taken forward the bold pro-business agenda that I set at the G8 in Lough Erne - on what I call the "three Ts" of tax, transparency and trade.
On tax, the Lough Erne Declaration said that tax authorities across the world should automatically share information so that those who want to evade taxes have nowhere to hide.
That has now been adopted by the whole G20, with a single global standard to be finalised by February next year.
Crucially, we are making sure this won't be restricted to advanced economies - with a clear commitment to show how developing countries can participate in sharing tax information and in the process build their capability to collect taxes.
On transparency, Lough Erne said that companies should know who really owns them, and tax collectors and law enforcers should be able to obtain this information easily - so people can't avoid taxes by using complicated and fake structures.
Britain has led this initiative from the front including with our crown dependencies and overseas territories - every one of which now has an action plan.
Again this is now being taken forwards across the whole G20 through the adoption of international standards.
On the third of the three Ts - trade - we also made significant progress.
One of the most significant and hard-fought achievements at previous G20 Summits has been the commitment to resist protectionist measures.
This has never been easy. And it wasn't easy this time either.
But we have not just maintained that commitment - we have extended it by a further 2 years, to the end of 2016.
Finally, strong global growth also depends on helping the poorest countries to lift themselves out of poverty.
So the G20 welcomed the vision for eliminating world poverty set out in the report from the UN High Level Panel that I co-chaired together with the Presidents of Indonesia and Liberia.
Syria
Let me turn to Syria.
This Summit was never going to reach agreement on what action is needed on Syria.
But the case made by those countries who believe we have to take a stand against the use of chemical weapons was I believe extremely powerful.
President Obama has set out that case again at this Summit and I will support his efforts to build international support for upholding the international taboo against chemical weapons.
Britain has at this summit made available additional evidence of cloth and soil samples, which underline the now overwhelming picture of a war crime on 21st August. I believe I was right to take a strong stance on chemical weapons and to take that to the British Parliament. But I also understand and respect what the UK Parliament has said. So Britain will not be part of any military action.
Because we were never going to reach agreement at this Summit, I decided to focus on something we could do: building the strongest possible international commitment on humanitarian aid.
Inside Syria, 6.8 million are in need of humanitarian assistance.
60% of hospitals and 4,000 schools have been damaged or destroyed.
4 million are struggling to feed themselves.
At the same time aid convoys simply can't get through to areas under siege because of the fighting and most major routes between large populations are too insecure to use.
So this morning I organised a special meeting with the UN Secretary General, the EU, Japan, Turkey, Canada, France, Australia, Italy, Saudi Arabia and America.
We agreed to work together through the UN to secure unfettered humanitarian access inside Syria.
This includes secure priority humanitarian routes to ensure convoys can get through safely, humanitarian pauses to ensure aid reaches most war-torn areas and the sick and wounded can be evacuated safely and lifting bureaucratic obstacles like customs rules which make it hard for aid workers to deliver swift relief on the ground.
We have also challenged the world to respond to the call from the UN to make up the shortfall in humanitarian assistance by the time the world gathers in New York at the United Nations General Assembly later this month.
We have led by example and started the drumbeat towards that meeting today.
We also agreed to increase the focus of that humanitarian assistance on support specifically designed to help deal with the dreadful impact of chemical weapons - including medicines, decontamination tents and medical and emergency response training.
As part of this effort, the UK is today announcing an additional £52 million.
Canada has pledged an additional $45 million.
Italy a further $50 million.
And it's not just countries here at this summit responding to this call.
The Qataris have already said that they will match the UK's contribution.
Britain is proud of its track record in humanitarian assistance, and today a formidable coalition of countries have stood with us in sending a strong message to the world that we can not just stand by while the Syrian people suffer.
Published 6 September 2013