Oral statement to Parliament
PM Commons statement on the European Council: 24 October 2016
Prime Minister Theresa May gave a statement in the House of Commons on last week's European Council.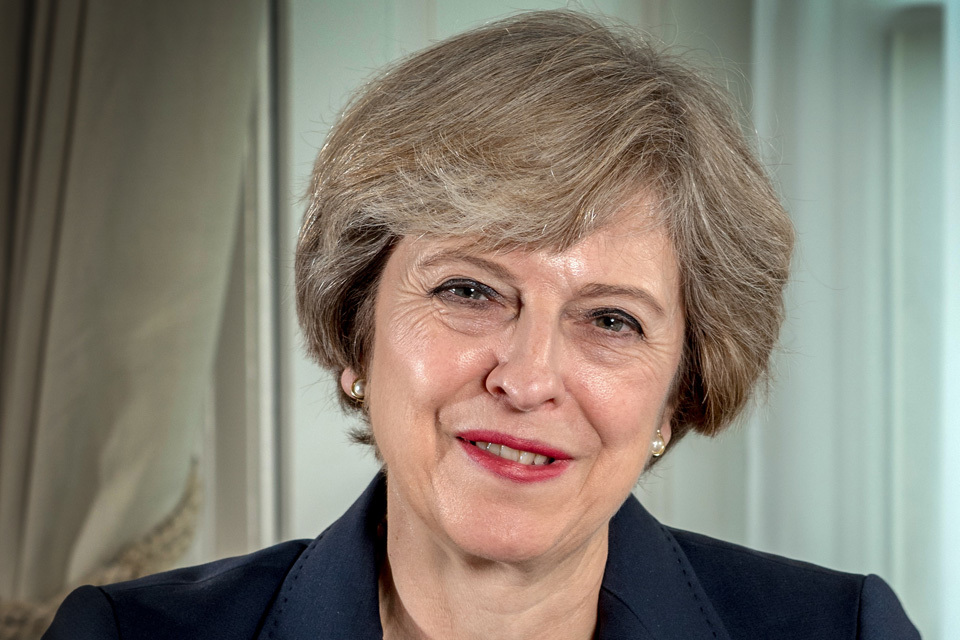 With permission, Mr Speaker, I would like to make a statement on my first European Council last week.
I went to this Council with a clear message for my 27 European counterparts.
The UK is leaving the EU but we are not leaving Europe – and we are not turning our backs on our friends and allies.
For as long as we are members of the EU, we will continue to play a full and active role.
And after we leave, we will be a confident, outward-looking country, enthusiastic about trading freely with our European neighbours, and co-operating on our shared security interests, including on law enforcement and counter-terrorism work.
That is the right approach for Britain to take.
And it was in this spirit, that we were able to make a significant contribution at this Council on ensuring a robust European stance in the face of Russian aggression, on addressing the root causes of mass migration, and on championing free trade around the world.
Let me say a word about each.
Russia
Mr Speaker, Russian's indiscriminate bombing of civilians in Aleppo and the atrocities we have seen elsewhere in Syria are utterly horrific.
It is vital that we keep up the pressure on Russia and the Syrian regime to stop its appalling actions and to create the space for a genuine political transition in Syria.
It was the UK that put this issue on the agenda for the Council.
My Rt Hon Friend, the Foreign Secretary, made the case for a robust response at the Foreign Affairs Council last Monday.
And I spoke personally to Chancellor Merkel and President Tusk ahead of the Council last week.
The Council strongly condemned the attacks, called for an immediate cessation of hostilities, and demanded that those responsible for breaches of international humanitarian law and human rights be held accountable.
And we need to go further, which is why we agreed that if current atrocities continue, the EU will consider "all available options."
We also agreed that everything should be done to bring in humanitarian aid to the civilian population.
On Friday in Geneva, the UK secured an extraordinary session of the UN Human Rights Council to press for a ceasefire to enable humanitarian access to Aleppo.
There are millions of innocent civilians trapped there and in other besieged locations across Syria in desperate need of food, shelter and healthcare.
The UK is already the second largest bilateral humanitarian donor to this crisis.
And if we can secure the access needed to Aleppo and other besieged areas, we stand ready to accelerate over £23 million of aid for the UN to distribute on the ground to help the most vulnerable in the hardest-to-reach parts of Syria.
Migration
Turning to the migration crisis, the Home Secretary will be giving a statement on Calais shortly.
At the European Council, I confirmed that the UK will continue to provide practical support to our European partners, including through our naval presence in the Aegean and the Mediterranean.
And as part of that effort, HMS Echo will take over from HMS Enterprise in the Central Mediterranean early next year.
But I also reiterated the case I made last month at the United Nations for a new global approach to migration based on 3 fundamental principles.
First, ensuring refugees claim asylum in the first safe country they reach.
Second, improving the way we distinguish between refugees and economic migrants.
And third, developing a better overall approach to managing economic migration which recognises that all countries have the right to control their borders and that all countries must commit to accepting the return of their own nationals when they have no right to remain elsewhere.
This new approach includes working more closely with both source and transit countries and the Council agreed to do more to help these countries prevent illegal migration and to return migrants who have no right to stay in EU countries.
Trade
Turning to trade, I am determined that as we leave the EU, Britain will be the most passionate, the most consistent and the most convincing advocate of free trade anywhere in the world.
So as we look beyond our continent, we will seize the opportunities of Brexit to forge an ambitious and optimistic new role for Britain in the world.
And as part of this I have been clear that the UK is already discussing our future trading relationships with third countries.
As I made clear to the other member states last week, this will not undermine the EU's trade agenda. In fact, it is not even in competition with it: and for as long as we remain a member of the EU, we will continue to back the EU's free trade negotiations.
So, Mr Speaker, I share everyone's disappointment over the stalled talks between the EU and Canada. And we will, of course, do anything we can to try and help get these discussions back on track.
But to those who suggest that these difficulties have a bearing on our own future negotiations, I would remind them that we are not seeking to replicate any existing model that any other country has in relation to its trade with the European Union.
We will be developing our own British model – a new relationship for the UK with the EU – to be there for when we're outside the EU. A deal that is ambitious and bold for Britain.
Brexit
Mr Speaker, I also updated the European Council on our position on Brexit.
I have said that we will invoke Article 50 no later than the end of March next year. And that as part of the withdrawal process, we will put before Parliament a Great Repeal Bill which will remove from the statute book – once and for all – the European Communities Act.
So the legislation that gives direct effect to all EU law in Britain, will no longer apply from the date upon which we formally leave the European Union. And the authority of EU law in Britain will end.
Mr Speaker, the government will also give Parliament the opportunity to discuss our approach to leaving the European Union.
So in addition to regular updates from My Rt Hon Friend the Member for Haltemprice and Howden, my own statements following Council meetings, and the deliberations of the new Select Committee on Exiting the EU, the government will make time available for a series of general debates on the UK's future relationship with the EU.
These will take place before and after the Christmas recess, and I expect will include debate on the high-level principles that the government will pursue in the negotiations.
Mr Speaker, Members on all sides will recognise that the government must not show its hand in detail as we enter into these negotiations. But it is important that Members have this opportunity to speak on the issues that matter to their constituents as we make our preparations to leave the EU.
Mr Speaker, while we have not yet formally started the Brexit negotiations, I made clear at last week's European Council that my aim is to cement Britain as a close partner of the EU once we have left.
I want the deal we negotiate to reflect the kind of mature, co-operative relationship that close friends and allies enjoy.
A deal that will give British companies the maximum freedom to trade with and operate in the European market – and allow European businesses to do the same here.
A deal that will deliver the deepest possible co-operation to ensure our national security and the security of our allies.
A deal that is in Britain's interests – and the interests of all our European partners.
But it will also be a deal that means we are a fully independent, sovereign nation – able to do what sovereign nations do, which means we will, for example, be free to decide for ourselves how we control immigration.
It will mean our laws are made not in Brussels but here in this Parliament. And that the judges interpreting those laws will sit not in Luxembourg but in courts right here in Britain.
Mr Speaker, the negotiations will take time.
There will be difficult moments ahead and, as I have said before, it will require patience and some give and take.
But I firmly believe that if we approach this in a constructive spirit, we can ensure a smooth departure.
We can build a powerful new relationship that works both for the UK and for the countries of the EU.
And we can secure the deal that is right for the British people, whose instruction it is our duty to deliver.
And I commend this statement to the House.
Published 24 October 2016