Authored article
Honours: recognising contributions to health and care
Una O'Brien, Department of Health Permanent Secretary, explains how to nominate someone for an honour for their contribution to health and care.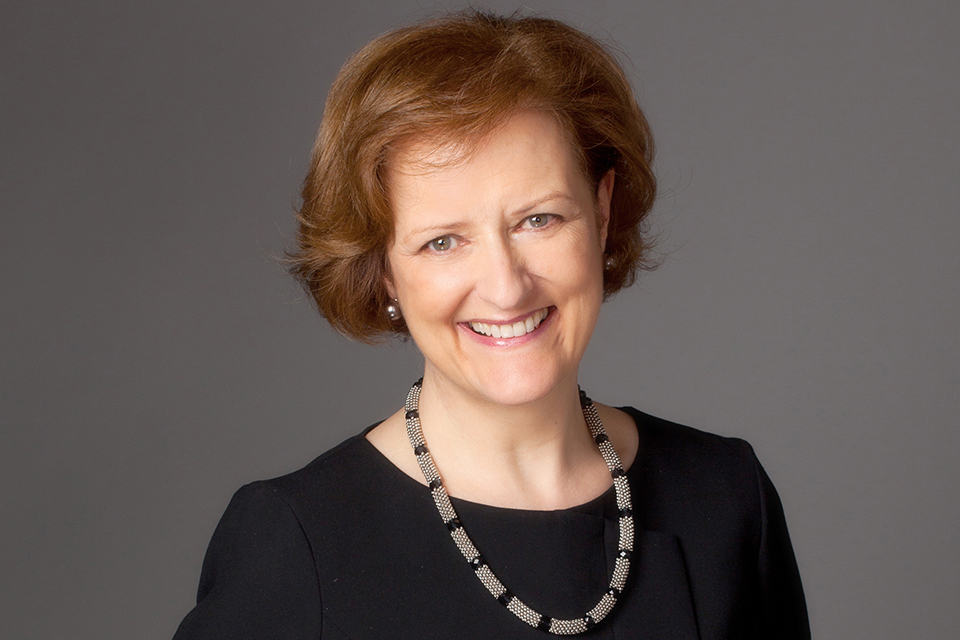 Honours are a visible celebration of people who really make a difference. Every year, the award of honours is announced at new year and in mid summer to mark the Queen's Birthday.
A person can be nominated at any time either directly on the Cabinet Office website or through a government department. In the Department of Health we are responsible for receiving and giving initial consideration to nominations for people who work, volunteer or have made an outstanding contribution at any level within the health and care system.
Here's how you can nominate someone for an honour through the Department of Health.
Who to nominate
Anyone can be nominated for an honour by anyone else - for example it could be:
a colleague impressed by the work of another
a member of the public seeing the impact of a nurse or midwife
a trust board wanting recognition for an outstanding volunteer
a healthcare charity that wants to acknowledge an exceptional colleague
Status or seniority isn't important – what matters is what the person has done and the impact they have had on people's health and care over a sustained period of time. The most important thing to remember is that only people who have done something exceptional are likely receive an honour. So in short, nominations are welcome for people who have contributed something outstanding in their field and/or have gone beyond what is expected of them in their day-to-day role.
Are there any particular features to think about for the Birthday 2014 and New Year 2015 honours for health and care?
Nominations are welcome for deserving men and women of all ages, backgrounds and for all levels of honour. Currently, however, we are making a special effort to encourage proposals in the 4 groups outlined below, where nominations up to now have been too low:
younger people, in their 20s, early in their career, who have achieved something exceptional and would merit consideration for the British Empire Medal (BEM)

candidates for the Queen's Ambulance Service Medal (QAM), which recognises distinguished and meritorious service within the NHS ambulance service - for further details and how to nominate for this award, please email nhsservicespolicy@dh.gsi.gov.uk

leaders who have demonstrably improved the safety and quality of care for patients and embedded a culture of compassionate care – this includes clinical leaders and care leaders as well as managers

women in all categories
How to nominate
Step 1: Complete a nomination form for the candidate, which is available along with guidance and contact details for our honours team members who will be happy to talk you through the process.
Step 2: The summary/citation section of the nomination form is very important – this is where you will need to describe what is special about your candidate's achievements and show persuasively how they have made a difference. It also helps to include any evidence of a contribution outside of work, such as charity work or volunteering in the community.
Step 3: Submit the completed nomination form to the department's honours team. We can accept nominations at any time.
What happens to my nomination?
Once you have sent us your nomination, it will be handled initially by the department's honours team who check that all the required information has been included. One of the team may come back and discuss with you if they feel that there is additional information or feedback that could strengthen the nomination.
All nominations are reviewed and selected by one of the department's specialist committees – these meet twice a year. A comprehensive shortlist is drawn up for each honours round in turn and submitted to the Cabinet Office.
The next stage is for the shortlist to be considered by the Health Honours Committee chaired by Lord Kakkar and comprising independent members. Ultimately, proposals for honours in all areas of public life are submitted by the Prime Minister to Her Majesty the Queen.
It usually takes at least 18 to 24 months from the date a nomination is made until a successful candidate appears on an honours list. You can provide additional information at any stage. Please bear in mind that not everyone who is nominated will receive an award and that nomination forms lapse after 2 years from initial receipt in the department.
Thank you for your help and I look forward to receiving your nominations.
Published 21 August 2013