Speech
Fundraising summit 2015: Rob Wilson speech
The Minister for Civil Society spoke about charity fundraising, the new self-regulator, and the proposed Fundraising Preference Service.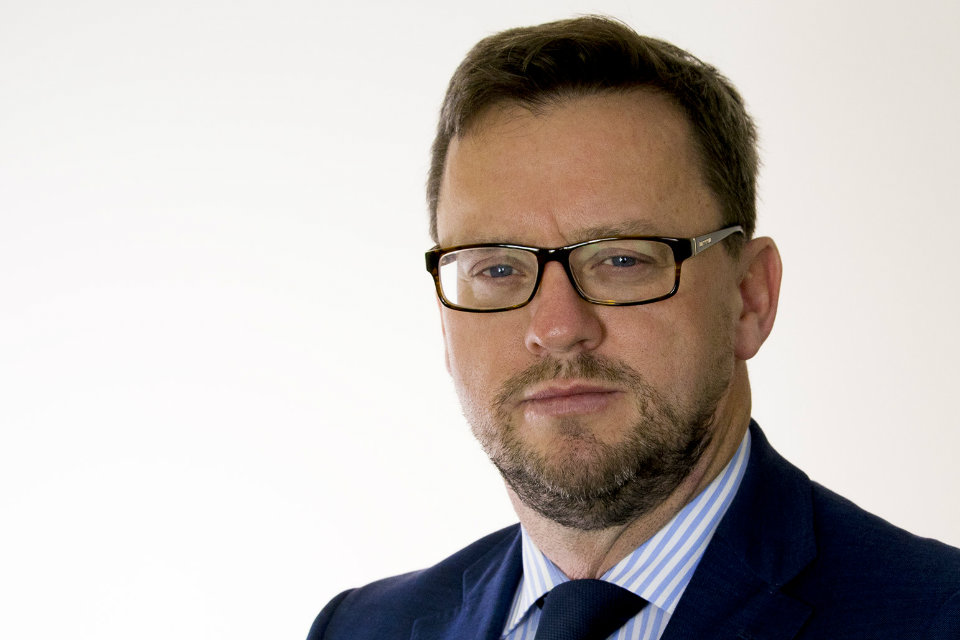 Thank you. I am delighted to see that the room is packed full today.
I also hope that many more will be watching the live stream, because these are important matters for all charities that undertake fundraising.
They are also important for the public, whose confidence has been rocked by the recent fundraising scandals.
We are at a crossroads for charity fundraising. The public will want to see whether charities can step up to the mark and take proper responsibility for their fundraising by putting the public back in control.
Impact on the public
Do not be under any misapprehension.
Implementing the recommendations of the Etherington review (pdf) is absolutely crucial to the future of fundraising.
What is at stake are the hearts and minds of the public and thereby the support of our generous nation for decades to come.
The public expect the highest standards from our charities and now feel that some in the sector have failed them in one way or another. Be it through sharing personal data, not taking 'no' for an answer, or a loose interpretation of when and how they can be contacted.
This can no longer be allowed to happen.
This discontent with fundraising has been building up for a long time. There is plenty of evidence:
IPSOS MORI research commissioned by Lord Hodgson in 2012 found that 70% of the public favoured stronger regulation of fundraising
A ComRes survey in October showed that 74% of people felt bombarded by fundraising requests and that 80% think the behaviour of some professional fundraisers is unethical
And last year alone, FRSB members received over 52,000 complaints
But this isn't the only thing.
I regularly receive letters from fellow Members of Parliament writing on behalf of their constituents who report elderly or vulnerable relatives being inundated with charity fundraising communications or put under strong pressure to donate. They want to know what the government is doing to put a stop to these poor practices.
Let me share one of the most recent examples with you.
Last month I learned of an elderly lady who had received 88 letters in under 2 months from 63 charities (including many well-known charities, some of whom are here today). She was spending half her monthly income on charity donations and had taken out a credit card just for charity donations.
This is by no means an isolated case. We all know, of course, that Olive Cooke is another example where someone was inundated with an overwhelming number of fundraising requests.
Often when I relay these concerns I hear from charities that 'this is terrible, but it must be the bad behaviour of other charities, not our charity. We follow best practice'.
It is the collective impact of many charities making regular fundraising requests – sometimes using guilt-based tactics to pressure people into donating – that can leave people feeling overwhelmed or inundated. The Fundraising Preference Service (FPS) will address these concerns by enabling people who feel inundated with requests to reset their preferences.
I know a number of charities – such as the RNLI and others among you – are already actively taking steps to improve their fundraising.
I also welcome the commitments from the 17 charities who wrote to The Times to call for better self-regulation, which I believe the Etherington review provides.
I commend their leadership and hope many more will follow in their footsteps. But more needs to be done.
Reputational damage from poor practice is not contained to any particular charity.
Small charities and those who do not fundraise using high-volume methods have also been affected by the poor practices of others.
Public trust and confidence in charities hasn't been this low since 2007. Charities now rank 12th in a list of most trusted institutions, below supermarkets and TV and radio stations.
Still, you're well ahead of us politicians in last place.
Though on a serious note: only 48% of people – less than half – said they trusted charities. This trend is incredibly concerning and the only way it can be reversed is if charities take the lead and improve the quality of interactions the public has with them.
The Fundraising Preference Service
The public want greater control over how and whether they are approached with fundraising requests. This includes their right to say 'no more' in an easy, straightforward way. And the Fundraising Preference Service (FPS) is key to achieving this.
I know some of you are worried about the FPS and the impact you think it will have on the work you do with your beneficiaries. The Etherington recommendations recognise the importance of involving charities in the design and development of the FPS.
I have every confidence that this can be made to work for everyone, charities, the public and beneficiaries alike.
However, everyone's interests – in the long term – are served by greater public trust and confidence in charities, which will inspire people to donate their hard-earned money to your causes.
The needs of beneficiaries have to be balanced against the rights of the public. Some of the predictions of what the FPS will look like seem too crude to me. I have no problem with a system that in addition to a simple reset option, enables the public to make more nuanced and informed choices instead.
However additional sophistication must not mean significant complexity for the public – or significant delay in delivering the service. I also think the working group should consider exemptions for small charities, who don't engage in this type of fundraising.
This is about choice and protection.
Let me be clear, I do not envisage the FPS becoming the default way in which people interact with charities and manage the communications they receive. But it must give people the simple option to completely reset everything should they feel overwhelmed.
It is your responsibility to make sure that people never want to use the FPS in the first place because they value the contact they have with you.
The new system
But the FPS is only one part of the new system which – as a complete package – will be a robust way to protect the public from poor practices and improve fundraising in the long run.
This also includes giving people clear and informed options to opt-into being contacted, ahead of the European Data Protection Regulation making this mandatory in 2017 to 2018.
I am grateful to Sir Stuart Etherington, and his cross-party panel of Peers, for providing such a positive roadmap for the sector with his review.
The public and Parliament now expect it to be implemented.
Statutory force remains very much on the table, and if it has to happen it would include an FPS, and would be paid for ultimately by the sector.
Many of you will not know just how close we came over the summer to having a full statutory system implemented straight away. It really was on a knife edge but I fought strongly to give charities a last chance to show that self-regulation can work.
So there exists an opportunity to create something better, something independent of government, informed by the fundraising sector but not captured by sector interests.
I'm hugely encouraged that we have this summit today and have a first class chairman who can really make things happen.
Today, Michael [Lord Grade], marks a handing over of responsibility from Sir Stuart, William Shawcross and myself to you to lead these reforms, working with charities. I am sure you are keen to say more about your vision shortly, but let me just say to all of you:
Everything is now in place to make this happen. You have my support for effective self-regulation based on the Etherington recommendations. And a public who is waiting to see improved fundraising and that you are listening to and acting on their concerns. This will give them the sense of control they want, so they can give with confidence.
I see today as a crucial step towards re-establishing public trust and confidence in fundraising. A new regulator under Lord Grade's leadership with the tools of the Fundraising Preference Service and 'opt-in' have the power to renew public trust and improve fundraising for charities and the public in the long term.
Because things do have to, and indeed must, change.
Thank you.
Published 4 December 2015