Amanda Spielman at the Pre-school Learning Alliance annual conference
Ofsted's Chief Inspector discussed the importance of the early years and developing a love of reading at the 2018 Pre-school Learning Alliance conference.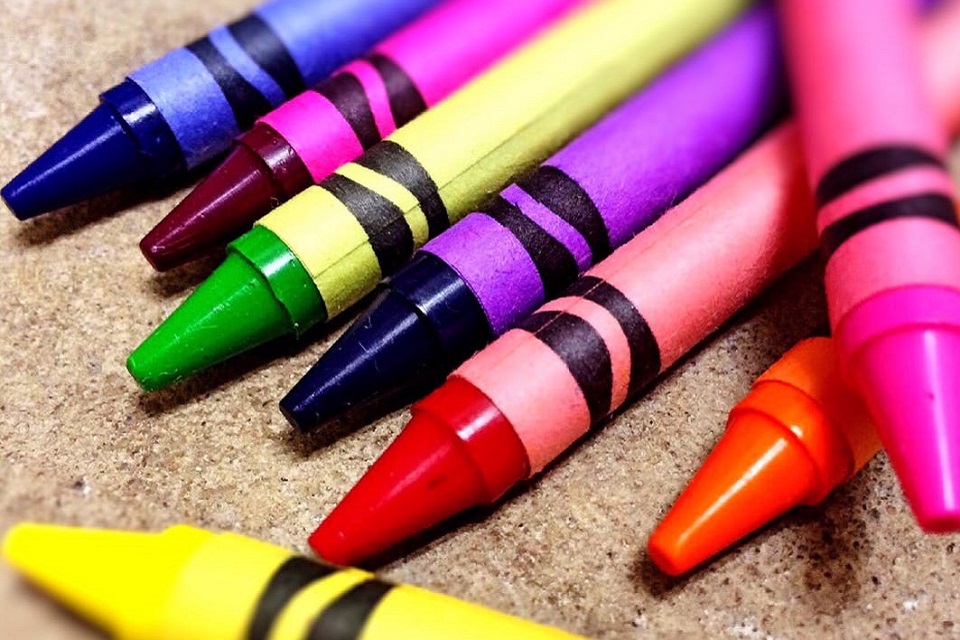 Thank you for making me so welcome! It's a real pleasure to be here today and to be speaking alongside Neil, Alastair and Guy. Today's agenda has a very important theme.
Importance of the early years
And before talking about what Ofsted is doing, I want to talk about your work.
Like you, at Ofsted we know just how important the early years are. They go by so fast, but they are the very foundation of a happy, successful future. And the right education and care at this time have a profound impact on children and their life chances.
We all know that the greatest opportunity to make a real difference to a child's life happens between the ages of 0 and 5, when children's brains develop faster and they learn more rapidly than at any other age.
Pre-schoolers are amazing. People often say that children absorb knowledge like 'sponges'. That seems so apt! Even on the more, shall we say, 'challenging' days, seeing the way young children learn new things and take in the world around them is quite wonderful. Each day brings new experiences and possibilities.
And my first job in education was working for an academy trust that had a strong focus on disadvantage and on educating from the very beginning. Obviously a school context is a little later than it is for you, but it gave me a lot of insight into the opportunities and challenges, and just how demanding the job of educating very young children is.
So we understand why what you do is so very important. We only live one life. You help to set it on the right path.
Developing a love of reading
Let's talk a bit more about how that path is set. And especially, using the joy children have in stories and conversation to build their language, vocabulary and knowledge. I've talked about this before, so forgive me if I'm repeating myself a bit. But it's impossible to overstate the importance of early literacy!
I'd describe reading as the linchpin of a good education. Children who can read learn through their own reading. If they can't read, they can't grasp other subjects properly. And reading empowers children, giving them independence to discover what most interests them. So, when you make a reader, you give them the world.
Of course, this isn't new. We know that at the most basic level, poor literacy holds a person back at every stage. As a child, you will do worse at school. As a young adult, you may struggle to find work. And as a parent, you won't be able to help your own children learn. This is a vicious cycle. Failure at every stage hurts achievement, and it hurts happiness and self-esteem, with obvious consequences for people's lives.
It's well understood that reading to young children builds their vocabulary and their knowledge of the structures of language. And this helps them to understand, think and communicate. This is why children who read a lot often have wider vocabularies and better problem-solving skills. They also have the words they need to express the complexity of their own emotions and those of others.
And that's where you come in. Investing time early on, whether it's reading aloud, singing, reciting nursery rhymes or just talking to children as much as possible. This is so important and makes a real difference. Stories, songs and rhymes spark emotions; they stimulate imaginations and they broaden minds. Helping children to enjoy and join in with them gives them a language for life.
So, the significance of reading to children those time-honoured classics, from Hans Christian Andersen, Dr Seuss, Judith Kerr, Maurice Sendak all the way through to Julia Donaldson, can't be overstated.
Bold Beginnings
Which brings me on to some much-needed clarification. Last year, Ofsted published a report called 'Bold Beginnings'. You might have heard of it! It stressed the importance of putting oral language and reading at the very heart of the Reception Year.
It's fair to say it caused a stir, especially on social media. But I'm afraid that, even with 280 characters, Twitter doesn't allow for nuanced debate! And that's a shame, because some of the report's important messages did get rather lost.
And I'd like to talk about some of them today. First of all: 'Bold Beginnings' was aimed very specifically at the Reception Year.
Why Reception? Because we know that children in some schools do better in Reception than others. And we also know that those who fall behind early seldom catch up with their peers. It may only be one year. But touching on today's theme, these children can soon develop a sense of exclusion and lack of self-worth. We wanted to understand why.
Schools that really excel make sure that all children, whatever their background, make great strides in Reception. And they do it by being very clear about the building blocks of literacy. Literacy is at the heart of everything they do.
First and foremost they read to children, introducing them to new words and ideas. And alongside this, they teach phonics well. This gives children the 'code' they need to read words out loud. And they reinforce this, giving children time to practise what they learn, reading from books that match the sounds introduced in phonics lessons.
And crucially, we found that when it came to literacy, 'teaching' 4- and 5-year-old children is really important. That does not, and should not, preclude them from lots and lots of play. But equally, we can't reliably ensure that all children get enough language and literacy development in Reception through play alone.
Some children are 'lucky'. And I'm talking here about family culture, not just money. They get lots of help outside school from parents and family. Nursery rhymes, ABCs and settling down for a bedtime story are part and parcel of their day. For them, Reception can be an extension of nursery. But 'unlucky' children certainly need more of the structured learning to replace what they don't necessarily get at home.
So if indeed further clarity is needed: Ofsted is not calling for play to be removed from Reception classrooms. There is no suggestion that very young children should sit still at desks for hours. Clearly, this wouldn't be helpful. And, I'd say a logistical nightmare! Nor are we suggesting that formal schooling should begin earlier. But what we are asking for is structured teaching in Reception of the things that need to be taught, like phonics and numbers, for example.
The 'word gap'
I won't repeat all the findings here, though I would encourage you to read the full report. Because while it focuses specifically on Reception, this doesn't mean that some of its core messages aren't relevant to the work you do. And in particular, how you work with children to nurture early language.
This, of course, starts from birth. So much development happens before children start school.
Going back to our 'unlucky' children: we now have a situation where, aged 4, some children have less than a third of the English vocabulary of their peers. And this isn't just those who speak another language at home.
The problem is often referred to as the 'word gap'. On one level that relates to the number of words children know. And it's accepted that there is a direct link between this number of words and children's success at school. So if the early years doesn't address that gap head on, we're locking in disadvantage from a very early age.
The studies on this are numerous. But a recent one from the Oxford University Press found that pupils with a limited vocabulary are held back not just in English, but right across the whole curriculum.
These children arrive at school without the words they need to communicate properly. Just imagine the disadvantage they face, right from the start. Unable to follow what's going on. Unable to keep up with their classmates. Unable to reach their potential.
The journalist Laura Freeman describes the problem powerfully. Writing about her own experience of teaching young children, she says:
Sometimes, when teaching one-on-one, working our way through cat, cat, cats and mat, mat, mats with the boys who were furthest behind, I would ask: 'How do you feel about school?' They would say: 'I feel sad.' But they didn't mean that. They meant: I feel frustrated. I feel thwarted. I feel ashamed, persecuted, wronged, neglected. But the only word they had was 'sad'.
So put simply, the more words a child has heard and knows by the time they start school, the better. You have such an important job here.
And again, if it is in any doubt, I'm not talking about long lists on walls or formal lessons. I'm talking about playing with children. Listening and talking to them. Introducing new words all the time and getting the child to use them. Encouraging curiosity about names and words and rewarding adventurousness with language. In short, everything that helps a young child develop and be ready for school.
School readiness
On a similar vein, I'd like to talk a bit more about 'school readiness' beyond literacy and language and move on to physical development.
There is an important discussion to be had about the role of nurseries and childminders in physical development. How children build their motor skills, the ability to control their movements and their fitness are key parts of early years education.
Learning how to coordinate complex movements is a broad area. Everything from kicking a ball, down to using a pencil and using a knife and fork.
It's commonly accepted that 4-year-olds should arrive at school able to do a few basic things. For example, most children should be able to sit still and listen for the duration of a good story and understand the words 'no' and 'stop'. It's desirable for them to put on their own shoes and take off their coat. I don't think anyone would disagree that these things are helpful for a child starting school. And on top of that, they need solid foundations for physical health. They need to eat healthily, sleep at appropriate times and get regular exercise.
Reluctant as I am to go down this route, one important basic skill for 4-year-olds is being able to use a toilet. This is a simple, but necessary, expectation.
So it is alarming that more and more schools report children turning up on their first day of Reception unable to do this. Indeed, there have been recent news stories about children being sent to school in nappies! A recent ATL survey found that some 70% of schools were finding more children were starting school without being toilet trained, compared with 5 years ago. And just this week there was another survey highlighting the amount of time early years teachers spend cleaning up after children having accidents.
Of course there are rare health complications that can be a good reason for this. But these exceptions aside, no one could say this is an acceptable situation. It may not be common, but when it does happen it is disruptive for teachers, disruptive to other children's learning and worst of all, can have a terribly negative effect on the child. Again, beginning school so far behind their peers and at risk of being teased.
While parents clearly have the most important role here, it follows that nurseries and childminders must also play their part. After all, many pre-schoolers spend much of their daytime in childcare. What you do to identify the children who are struggling, work with parents and monitor progress, can make a world of difference.
I am not suggesting nurseries are substitute parents. Nor do I think children should start Reception as perfectly turned-out mini adults, who always go to the toilet unaided and never have accidents. But we know that the best nurseries work closely with families, helping to establish simple routines, such as sleep time and potty training, as well as introducing children to foods that they may refuse at home.
It goes without saying that children need physical exercise to develop their muscular strength and dexterity. And the best nurseries recognise this too.
So encouraging them to be busy and active is just as important as nurturing those finer skills. Let's face it, this really is about letting children do what children do best. Running, jumping, skipping, scooting and climbing!
Again, a plea here. Of course we expect you to take risk seriously and to supervise children properly. But equally, don't take away the climbing frame in case someone falls or avoid journeys to the park for fear of crossing the road. Some level of risk is part of a proper childhood. And without it, we stifle children's natural inquisitiveness and their opportunities to learn.
At Ofsted, we do think physical development in the early years is a very important area. So our next piece of research on the curriculum, starting next year, is going to look at this in more detail.
Reducing the burden of inspection
I'm acutely aware of the pressure that comes along with inspection and the impact of Ofsted judgments. In your industry, a poor judgement can have significant financial consequences and so may affect your ability to continue in business.
As you would expect, the education and welfare of children are our highest priorities. And when provision isn't good, we aren't afraid to say so. But making sure children get the best start in life is an aim we all share. And we're working with you, not against you, to achieve this.
If you weren't already aware, we are currently updating our inspection framework. We recognise that there are some aspects of early years education that need more focus and others that need less. What I can promise is that our expectations of you will be clear. We will make sure you know what's coming and when.
Our inspectors have also had some refresher training on how we look at safeguarding. Going back to what I said earlier about physical play and trips out, this is because we want to make sure that we are being clear with you about those acceptable managed risks and the more serious child protection end of safeguarding. And I do expect future inspection frameworks to be more explicit about the balance between risk and safety, always keeping in mind the requirements of the EYFS (early years foundation stage).
Of course, I can't tell you that the stresses of inspection are going to disappear. It is never going to be a completely relaxing experience. I know you wouldn't believe me if I said that it was! And like it or not, we need accountability so children get the high standards of education and care they deserve.
Your sister organisation, PACEY, recently blogged that 'inspection doesn't have to be stressful'. Of course, I would agree! It doesn't have to be a terrifying, cliff-edge experience. Done well, it is a positive, constructive conversation between inspector and provider. One that recognises strengths and crystallises what needs to happen moving forward. I really do welcome feedback at events like this, and at recent school sector conferences it's been good to hear from many people that they have had exactly that constructive conversation.
We have worked hard to debunk myths about inspection that generate so much unnecessary workload and make your lives more difficult. If you haven't read our mythbusting guide already, I'd encourage you to do that! It sets straight our expectations around paperwork, recorded assessments and even whether offering an inspector a cup of tea amounts to bribery. It doesn't!
But I also recognise that we can do more. Your recent survey highlighted again your concerns about excessive paperwork and the effect this can have on your jobs and on you personally.
To reiterate: We are listening. And we will work with you on those areas where more clarification is needed. Honest and open dialogue with the sector has been of huge benefit to Ofsted, whether through the 'Big Conversation' or our consultative forum. Please, do get involved. These frank conversations have resolved countless issues and concerns already and will continue to do so.
Most importantly, be assured that we are not trying to trick you or catch you out. Your job is hard enough already. Inspectors want to see your settings as they are. Don't worry about what you 'think' Ofsted requires. If you're concentrating on providing high-quality care and education, then inspection will take care of itself.
Conclusion
In the past year I've had the privilege of visiting some excellent early years settings and have seen first-hand what you do. Standards in the early years are consistently high and this is a testament to your hard work and dedication.
Inspection too has its part to play here. I do firmly believe that Ofsted is a force for improvement. And, working with you, we will continue to use your knowledge and insight to focus our inspections where they will make the most difference.
There's no doubt yours is a tough job. Often challenging, even frustrating. But I don't doubt, even on the worst days, always rewarding. Thank you for all that you do.
Published 1 June 2018