COVID-19: how hospital-based healthcare workers can arrange laboratory testing for patients
Updated 29 March 2021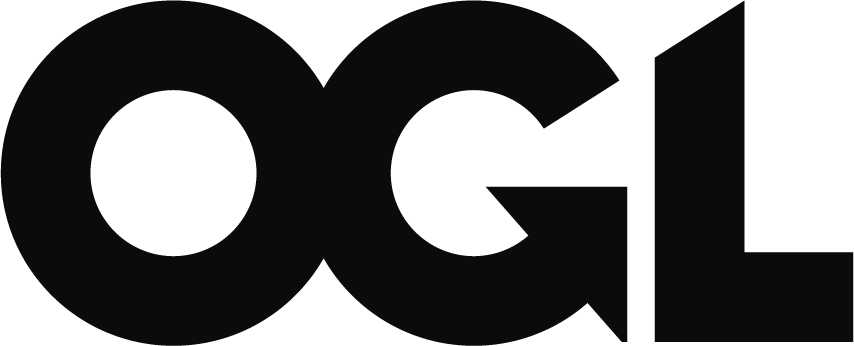 © Crown copyright 2021
This publication is licensed under the terms of the Open Government Licence v3.0 except where otherwise stated. To view this licence, visit nationalarchives.gov.uk/doc/open-government-licence/version/3 or write to the Information Policy Team, The National Archives, Kew, London TW9 4DU, or email: psi@nationalarchives.gov.uk.
Where we have identified any third party copyright information you will need to obtain permission from the copyright holders concerned.
This publication is available at https://www.gov.uk/government/publications/wuhan-novel-coronavirus-guidance-for-clinical-diagnostic-laboratories/wuhan-novel-coronavirus-who-to-call-to-request-laboratory-testing
Latest updates to this guidance
2 June: Addition of link to the E28 primary testing form to be used only for requests for testing to the Respiratory Virus Unit, Colindale.
Purpose and scope
The following information is intended for hospital-based healthcare professionals seeking testing for patients.
If you are an essential worker seeking a test for yourself or a household member with symptoms this guidance does not apply to you (and the laboratories below will not be able to help you) please go to our guidance for essential workers.
Requests for laboratory testing of possible cases must meet the criteria for a possible case of COVID-19.
Designated Public Health England (PHE) regional laboratories, the Reference Laboratory at PHE Colindale and many NHS Trust laboratories are able to test samples for SARS-CoV-2.
For hospitals without local testing, send samples to the listed PHE regional laboratory designated for the referring laboratory region. It is not necessary to telephone the laboratory or health protection team (HPT) to request testing.
For COVID-19 testing, please contact your nearest Microbiology testing Laboratory. PHE Regional testing laboratories are outlined below.
Note: Members of the public should access their laboratory results via their local healthcare provider. PHE does not issue results directly to patients, only to health professionals.
PHE designated laboratories per region for testing (telephone numbers provided for health professional queries only: please see separate guidance if you are an essential worker seeking a test for yourself or a household member with symptoms)
| | | | | |
| --- | --- | --- | --- | --- |
| NHS Region | Designated laboratory | Address for sample dispatch | Contact telephone numbers | |
|   |   |   | Normal hours | Out of hours |
| East of England | Cambridge PHL | Public Health England, Public Health Laboratory, Box 236, Cambridge University Hospitals NHS Foundation Trust, Cambridge Biomedical Campus Hills Road, Cambridge, CB2 0QQ | 01223 257037 | 01223 245151 Ask for on call Virologist |
| London | Respiratory virus unit, Colindale | Respiratory virus unit (RVU), Public Health England, 61 Colindale Avenue, London, NW9 5EQ Note: use the E28 request form for sending samples | 0208 327 7887 | 020 8200 4400 Ask for Duty Doctor |
| Midlands | Birmingham PHL | Public Health Laboratory Birmingham, Birmingham Heartlands Hospital, Bordesley Green East, Birmingham, B9 5SS | 0121 424 3111 | 0121 4242000 Ask for duty virologist |
| North East | Newcastle lab | Molecular Diagnostics Laboratory, Microbiology and Virology Department, Freeman Hospital, Newcastle upon Tyne, NE7 7DN | 0191 233 6161 (Newcastle upon Tyne Hospitals NHS Foundation Trust, switchboard) Ask for Consultant Virologist | 0191 233 6161 (Newcastle upon Tyne Hospitals NHS Foundation Trust, switchboard) Ask for on-call Consultant Virologist |
| North West | Manchester PHL | Virology Reception, Third Floor, Clinical Science Building 1, Oxford Road, Manchester, M13 9WL | 0161 276 8853 | 0161 276 1234 Ask for on-call Microbiologist |
| South East | Southampton lab | Microbiology, Level B, South Laboratory Block, Southampton General Hospital, Tremona Road, Southampton SO16 6YD | 023 8120 6408 | 023 8077 7222 Ask for out of hours Microbiology biomedical scientist |
| South West | Bristol PHL | PHE Microbiology, Public Health England, Pathology Sciences Building, Westbury, Bristol, BS10 5NB | 0117 414 6222 | 0117 950 5050 Ask for on-call Virologist or Microbiologist |
| Yorkshire and Humber | Leeds lab | Virology Department, Old Medical School, Leeds General Infirmary, Thoresby Place, Leeds LS1 3EX | 0113 392 8750 (option 2) (Leeds Teaching Hospitals Trust, switchboard) Ask for on-call Consultant Virologist | 0113 243 2799 or 0113 243 3144 (Leeds Teaching Hospitals Trust, switchboard) Ask for on-call Consultant Virologist |