Hidden ads: Being clear with your audience
Updated 3 November 2022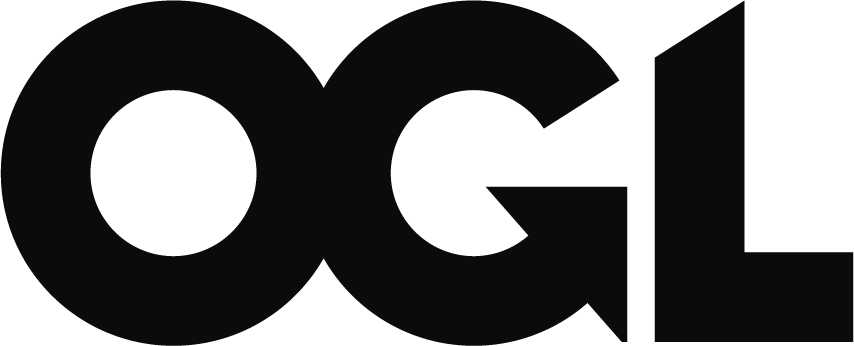 © Crown copyright 2022
This publication is licensed under the terms of the Open Government Licence v3.0 except where otherwise stated. To view this licence, visit nationalarchives.gov.uk/doc/open-government-licence/version/3 or write to the Information Policy Team, The National Archives, Kew, London TW9 4DU, or email: psi@nationalarchives.gov.uk.
Where we have identified any third party copyright information you will need to obtain permission from the copyright holders concerned.
This publication is available at https://www.gov.uk/government/publications/social-media-endorsements-guide-for-influencers/social-media-endorsements-being-transparent-with-your-followers
Content creators, such as popular bloggers, influencers, online streamers, celebrities, social media personalities, can have a big impact on a customer's buying behaviour.
If you've been incentivised in any way to promote a brand, or product in your social media content, for example in photos including carousels, videos, reels or stories, podcasts or other posts online it's important that all this content is clearly identifiable as an ad (or advertising).
This includes where you've been paid to post content, received a gift, or post content about your own business.
If you're an influencer or content creator, whenever you've been incentivised to post, all:
ads
endorsements
commercial relationships, including sponsorships
competitions, prize draws or giveaways
affiliated links or programmes
discount codes
business partnerships
own brand promotions
product placement
reviews
content about gifts received for 'free'
must be clearly labelled as an Advert or ad.
This applies to both formal agreements, such as written contracts or other agreements, and to more informal arrangements, including verbal or other situations where you've been incentivised to promote, endorse or review a product.
It also includes businesses sending products or invites to events without asking for anything in return ('freebies' or 'gifts'). It also applies where you post content about your own business too.
Everyone involved in creating your content like this on social media must take responsibility to ensure all ads are labelled correctly.
If you mislead customers through hidden ads you may be in breach of consumer protection law.
It may also mean you could be breaking industry rules on advertising.
Any form of incentive or reward – including money, commissions, discounts, leases or loans free of charge or in more favourable terms than those offered to the general public, gifts of any products – is payment.
Avoid misleading your audience
Hidden ads are illegal and harmful as they can persuade people to buy things they might not usually buy if they'd known that the content was not a non-biased opinion, review or recommendation.
Posting about products, services or brands without labelling them as an ad can mislead your audience if there's the impression that you:
are a consumer when you're acting for your own businesses' purposes, or on behalf of a brand (Brand Ambassador)
have bought something, when this was given to you as a gift or on a loan
have used the service or product yourself when you haven't
have claimed something in the content that you don't know is true
It's a problem, and misleading, if you give the impression that any results you've claimed on social media are ones you've achieved or experienced first-hand when you've in fact been paid in some way to say it.
Also, the content must not make false or unsupported statements. For example, do not say that something tastes good, washes well, etc if you have not tried it. Don't claim a product is ecologically friendly if you can't prove it. If you are trying to demonstrate the benefits of a beauty product don't exaggerate the results through the use of a video, or photo filter on the platform.
Clear ad labels
All commercial content must be correctly labelled and clearly identifiable as an ad. This also includes where you post about any gifts you've received, even if there's no obligation for you to do anything with it.
To do this, all labels must be clear, prominent and easy to understand. It is not enough just to tag a brand in your post, use discount codes or affiliate links.
Easy to understand and easily defined (transparent and unambiguous)
You should use a label that clearly identifies your content as an ad, or advert, such as:
Ad

Advert

Advert
'AD'

Advertising

Advertisement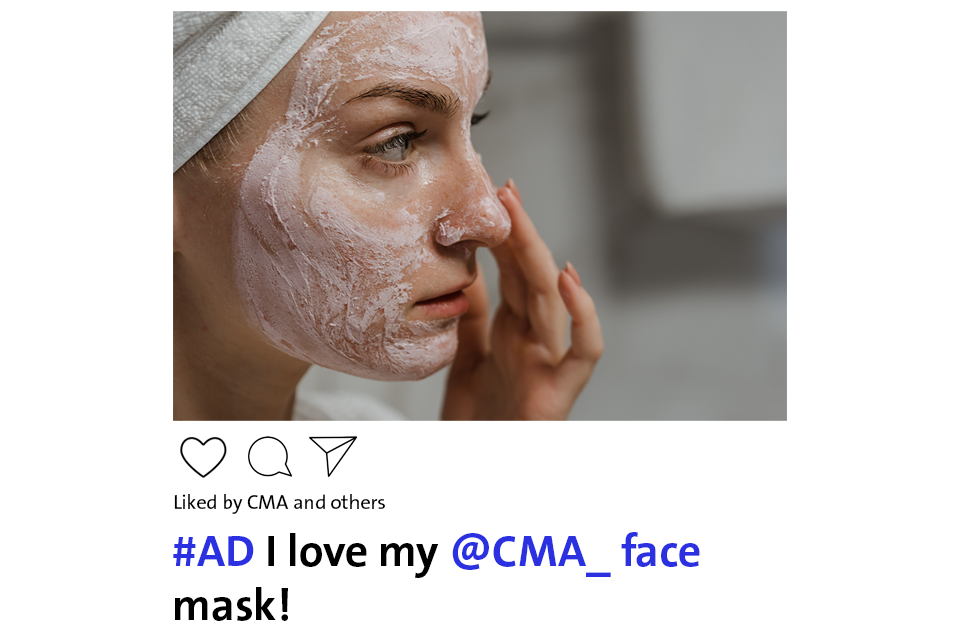 Some platforms have tools to label content automatically, like 'paid partnership' or 'branded content'. You can also use these provided the label is clear and easy to see or access.
You should consider whether the labelling tool clearly conveys that the content is an ad; if not, you should include the label #Ad in a clear, upfront position.
You should avoid unclear or ambiguous terms such as #gift, #gifted, #sponsored, #spon, #aff, #affiliate, #collab, #PRTrip, 'PRHaul', 'Funded by', 'PR Stay', 'In association with', 'thank you', 'made possible by', 'my products', 'mybrand' 'ownbrand', or just naming the brand.
Clearly shown in posts (prominent)
Your audience should be able to understand that your content is an ad, as soon as they access or engage with it, regardless of the format or media used.
Disclosure labels should not be hidden or buried in many other hashtags or poorly contrasted with the content background.
It must be immediately clear that your content is an ad. Your audience should not have to:
scroll or select the link for more information
re-size the screen on a device to access the content
study the content carefully to see the disclosure
access your profile page or bio
already be aware of previous content you've posted
If they do, you will need to adjust or edit your content to ensure your audience can recognise it's an ad.
Ad is obvious from the first interaction (timely)
All promotional content should be labelled as advertising, and this must be obvious as soon as anyone engages with the content.
This includes content such as podcasts or videos, where the disclosure for ads must be given at the beginning of the ad.
If you use carousels (video or photos), or sequences where your audience can access individual posts: you must also label each item that contains promotional messaging.
Influencers with their own brands
If you own (in full, co-own or in part), or are employed by a brand and use your social media account to promote its products, you must make this known and clearly label these posts as ads. Visit the Pretty Little Thing / Molly Mae Hague ruling for more information.
You should not rely on your bio, previous posts or selecting links for more information for your followers to discover what relationship you have with the brand you're promoting or advertising.
For example, visit Advertsing Standard Authority (ASA)'s rulings for Charlotte Dawson t/a charlottedawsy and Jamie Genevieve which explains this.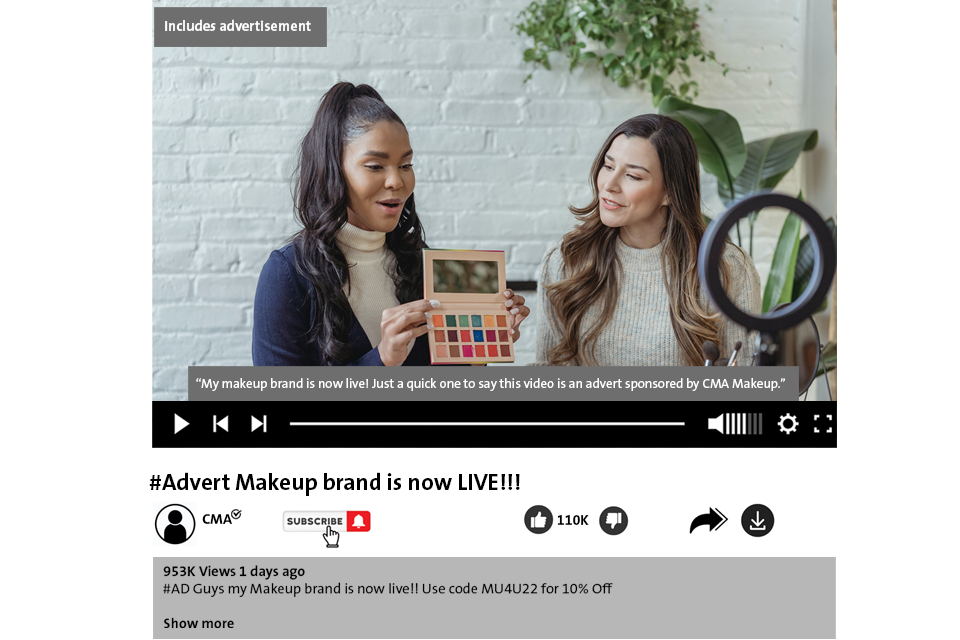 Multiple brands
You should be clear which brands you're advertising for in your post.
Advice and further info
You could face enforcement action from the Competition and Markets Authority (CMA), local authority Trading Standards Services or the Department for the Economy in Northern Ireland if your content misleads consumers.
ASA's work
Did you know non-compliant influencers can be named and shamed for not abiding by advertising rules?
For more information on labelling ads correctly, the CMA has co-published a guide on how to label ads correctly with the Committee of Advertising Practice (CAP). It explains how to comply with consumer protection law and the Advertising Codes enforced by the ASA. You can also visit CAP's eLearning module on this topic too.
For more information on label placement, visibility and wording, visit ASA's research.
CMA's work
Please note: Guidance from the CMA is not legal advice.