Government Transformation Strategy: people, skills and culture
Published 9 February 2017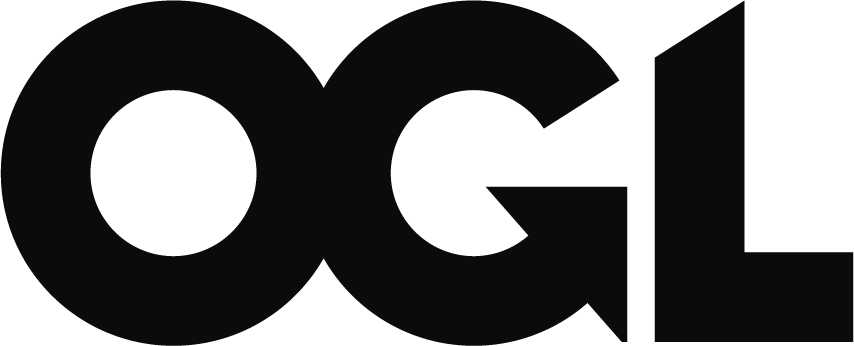 © Crown copyright 2017
This publication is licensed under the terms of the Open Government Licence v3.0 except where otherwise stated. To view this licence, visit nationalarchives.gov.uk/doc/open-government-licence/version/3 or write to the Information Policy Team, The National Archives, Kew, London TW9 4DU, or email: psi@nationalarchives.gov.uk.
Where we have identified any third party copyright information you will need to obtain permission from the copyright holders concerned.
This publication is available at https://www.gov.uk/government/publications/government-transformation-strategy-2017-to-2020/government-transformation-strategy-people-skills-and-culture
Current situation
The right people, skills and culture are vital to serve the public successfully.
We have made significant progress since 2010 with recruiting the right people to design, build and maintain digital services for the public. We have introduced new professions to government (such as service managers, user researchers, data scientists and content designers) which are now established across much of the public sector. In 2014 the Department for Work and Pensions (DWP) launched the Digital Academy to enable its graduates to work effectively on agile digital delivery projects. A number of departmental delivery programmes also have begun to break down professional silos and embed multidisciplinary thinking and working.
There is a difference between digital professions and making civil servants digital. This means that we will need to think differently about specialist roles (such as technical architects, treating them more like the established professions) and other professions which will adopt digital tools and techniques as the way that they work. Over time, we expect to talk less about digital professions and more about the diverse range of specialist roles that come under this umbrella.
Priorities until 2020
The Civil Service Workforce Plan 2016 to 2018 sets out our priorities for our workforce in the period until 2020, including "ensuring that the Civil Service is world-leading in terms of digital transformation". We want to have one of the most digitally skilled populations of civil servants, delivering our vision for 'A Brilliant Civil Service'.
This has four supporting pillars and defines what the modern Civil Service is for and what it should look like:
This means that we need to strengthen professions which are currently seen as digital (such as service management, content design and data science) and also work towards a future where everyone operates in a digital way. This means making the best use of the tools, techniques, technologies and culture of the internet age. It means having a generation of public servants of all professions who are confident working across organisational boundaries, understand the broader public policy context and who are equipped to identify and lead opportunities for radical digital change and reinvention.
How we will do this
Improved outcomes: joining up policy and delivery
To serve the British public best, different functions must work together to meet their users' needs. To do this, they need the same priorities - but also the same language and methodologies. We need to be user-centered, multidisciplinary, open with our thinking and working, data-driven and led by service design. We will create an environment and culture that supports making policy based on cycles of user research and rapid iteration. We will invest in service design leadership and capability. We will ensure that the policy profession is fully equipped to work with agile design and delivery teams.
We will agree principles around which we can best organise digital, data and technology in departments. Digital, data and technology is a critical function within government but is less well-established than other Civil Service functions, such as human resources or finance. There are significant differences in capability across the public sector, often driven by the type of organisation (departments running transactions are generally more mature than policy making departments, for instance), which we need to recognise on departments' common journeys to becoming fundamentally digital.
We will embed the shared principles of the Supplier Standard to support collaborative and constructive relationships across the public and commercial sectors, focussed on joint delivery.
Effective leaders and skilled people
The Government Digital Service (GDS) and departments will continue to develop the Civil Service functional model for digital together.
We will grow a skilled body of civil servants who have deep expertise in digital, data and technology (DDaT) by establishing:
a single set of DDaT job families across central government
a pay strategy and framework for specialist roles in central government, to address recruitment and retention concerns across government and different parts of government competing with each other for a limited pool of people
common job descriptions and guidance on how to recruit more effectively for specialist roles
We will build the data science capability for government. The Office for National Statistics (ONS), the Government Office for Science and GDS will work collaboratively to build the data science capability for government through:
ONS establishing the Data Science Campus - the national hub for data science skills
establishing and embedding a new career path for data scientists in government
continuing to build on the success of the cross-government Data Science Accelerator training programme
We will support departments in introducing digital tools and techniques. For example, the Cabinet Office has introduced digital business partners who bridge the gap between the department or policy teams and technical specialists.
We will develop approaches to bring a wider range of people into the digital, data and technology profession. The digital, data and technology function across government (and indeed across the whole sector) is predominantly male, white, non-disabled and heterosexual. In government, it is mostly based in London. We will respond to this by:
producing a best practice recruitment toolkit with diversity and inclusion at its heart
providing a range of learning and development opportunities which are available to people in the profession regardless of things like working pattern, location, disability, or domestic commitments
work with other organisations with missions to improve diversity in the UK technology sector
We will agree a structured career development programme for digital, data and technology professionals. We will emphasise the value of open exchange between departments, GDS and other central functions.
We will build and develop cross-government communities of practice to nurture and grow expertise, support continued professional development and develop informal networks, both inside and outside the Civil Service. The ambition of these communities will be to build truly cross-government capability flexible enough to meet future need. Communities of practice will also help to expand the profession's national footprint and to have a more diverse representation at all levels.
We will know we have succeeded in making digital, data and technology mainstream when growing digital skills throughout our organisations becomes a priority not only for chief digital officers, but also for all public sector leaders.
A great place to work
The culture and behaviours of an organisation cannot be changed quickly. This is an organic process, not an engineering one, and one that will take time.
We will:
support non-digital specialists in understanding the potential of new or different ways of working (and demonstrating this with internal tools and services)
increase awareness of data, building on fundamental data literacy to help public servants access rich datasets and make evidence-based, data-driven decisions
work with Civil Service Learning and departmental HR leads to ensure that digital tools and techniques are embedded in other professions
work with Civil Service Learning to ensure that current and future leaders have the right training and experience to effectively manage digital projects, work in an agile way and to manage digital-age organisations
contribute to specialist training for different professions in a way that is relevant for their work
create a safe environment where non-digital specialists can experiment and see how different tools and techniques will help them
ensure those working on transformation programmes receive appropriate training on digital tools and techniques relevant to the transformation programme
More broadly, we will also continue working across the wider public sector to share the tools and techniques we use in central government and advise on how they could be adapted to support transformational activity elsewhere.
But it is not only culture and training that is important in creating a great place to work. We must also build better tools, processes and governance, as explained in the following section.