Guidance
Flexible Service in the armed forces
Updated 7 May 2019
© Crown copyright 2019
This publication is licensed under the terms of the Open Government Licence v3.0 except where otherwise stated. To view this licence, visit nationalarchives.gov.uk/doc/open-government-licence/version/3 or write to the Information Policy Team, The National Archives, Kew, London TW9 4DU, or email: psi@nationalarchives.gsi.gov.uk.
Where we have identified any third party copyright information you will need to obtain permission from the copyright holders concerned.
This publication is available at https://www.gov.uk/government/publications/flexible-engagements-system-what-you-need-to-know/what-you-need-to-know-about-the-flexible-engagements-system
Flexible Service allows regular personnel of the armed forces to ask to temporarily work part time and /or restrict their separation from home base.
Regular personnel can find out how flexible service will impact their pay and benefits at Discover My Benefits. They can also explore the extensive range of other benefits, allowances and support that service personnel are entitled to.
Flexible Service in the armed forces
This video has a transcript
The need for flexibility
Society's expectations are changing, so the MOD has modernised the flexibility of its offer to help recruit and retain people in an increasingly competitive employment market. Flexible Service is the latest step in the journey following the introduction of the Flexible Working Policy in 2015, and the Flexible Duties Trial which have shown there is a real appetite for this type of change.
See examples of what regular personnel of the armed forces would do with Flexible Service:
Flexible Service, what would you do
This video has a transcript
How it works
Flexible Service allows regular members of the armed forces to seek:
part time work, reducing work routines by 20% or 40% equating to one or two days in a five day working week.
restricted separation from home base for no more than 35 days a year.
Both options can be taken together.
Applications can be made for any reason but are limited in length to no more than three years continuously and no more than four years total in a 12 year rolling period. The arrangement can be varied, suspended or ended if needed.
Operational capability will come first
Flexible Service is not guaranteed for those who ask and operational capability will come first. While most benefits are unaffected, pay, pension and, in the case of part time working, leave are reduced proportionately.
Further information
For more information and advice on applications, regular members of the armed forces should contact their unit HR Office or discuss Flexible Service with their line manager.
Flexible Service is one of a number of projects that aim to transform the way we support service personnel and their families and create a modern and inclusive armed forces that attracts, retains and values its people.
Case Studies
Flight Sergeant Farr
I serve as the Quality System Co-ordinator in Engineering, Standards and Evaluation at RAF Brize Norton. I joined the RAF in January 1985, so I have served for 34 years. I applied for the new Flexible Service Restricted Separation option as I am a carer for my wife who has a severe health condition which became considerably worse during my last deployment.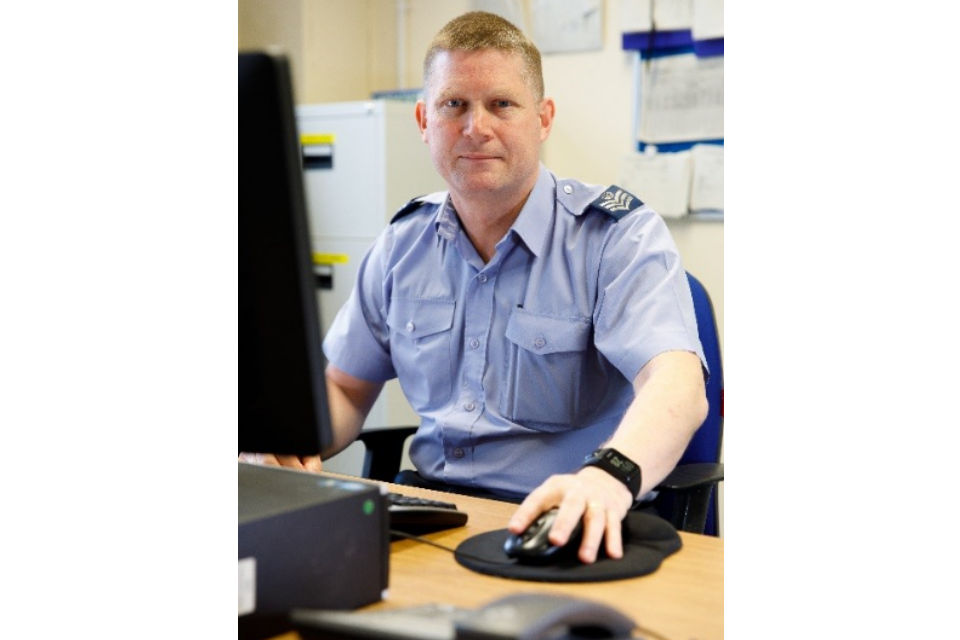 Last summer, I received a last-minute notification of an Out-of-Area assignment. This caused a lot of stress and anxiety and led me to consider my future in the RAF. Ultimately, being part of the Flexible Duties trial and now applying for Flexible Service gives me greater peace of mind because, if operational need allows, I'll be able to continue to serve without the worry of being deployed at short notice.
Flexible Service would mean the RAF retains a highly motivated individual and has my continued service, in a role that was previously fulfilled across two posts.
Squadron Leader Buckingham
I serve as a Regular legal officer (solicitor) in the RAF and have done for 11 years now. I advise the RAF on all aspects of law from employment policy to the law of armed conflict. My husband and I both work in the armed forces and we have two children, our youngest just turned two and our oldest is three and a half.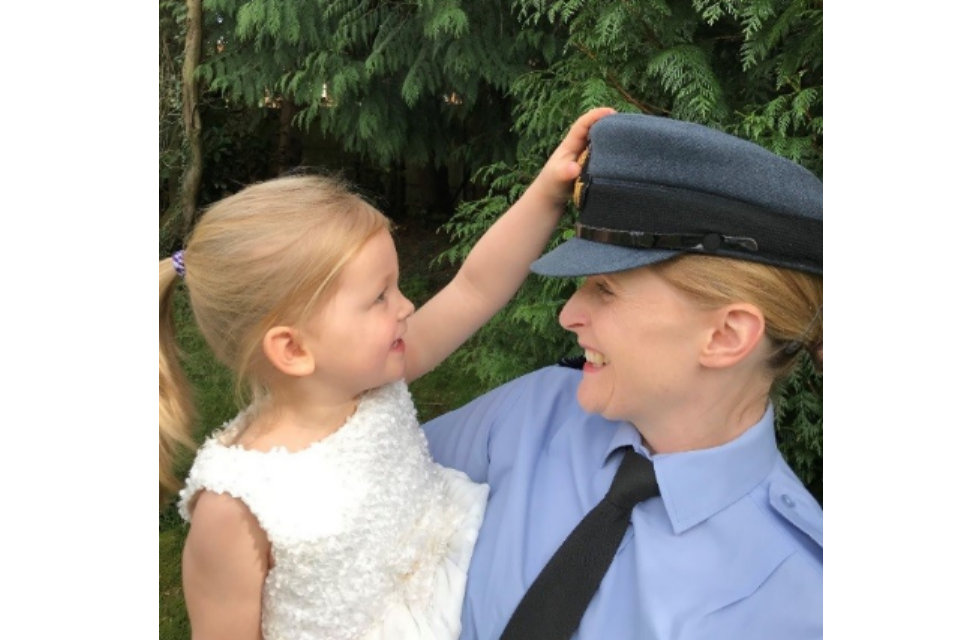 I'm committed to my career and I've been proud of my unlimited liability to my Service, but I don't want to miss these early years with my children or for them to miss time with me. I was therefore due to leave, reluctantly, in March this year but I found out about Flexible Service, which allows me to balance my commitment to the Service with my commitment as a mother.
Under the new Flexible Service legislation, I have applied to work three days a week and to restrict my separation from home base which is subject to review after a year. This is good for my family and for me. If approved, it gives us the certainty over when and where I work, while enabling me to continue in a role that I enjoy and where I can see the value that I add. It's also good for defence as it will retain my 11 years' knowledge for at least another year and we both know that if my skills are needed to assist with a national emergency, I'll be proud to return full time and fulfil my duty.
Major Claydon
I've done various jobs during my 12 years' Service as an army doctor, in the UK, overseas and on operational deployments.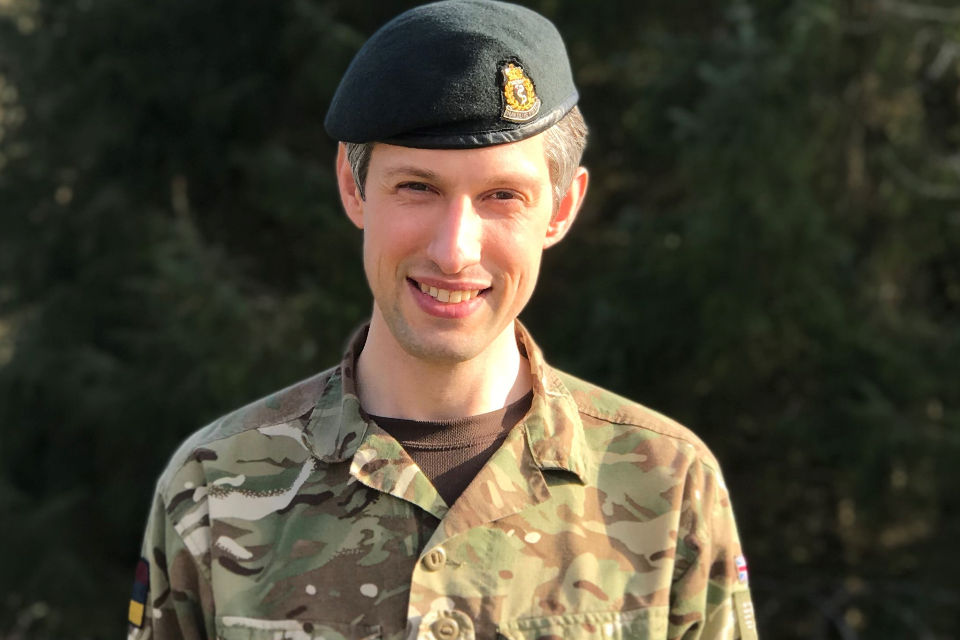 Last year, I helped to test Flexible Service as part of the Flexible Duties Trial. I'd been deployed overseas which hadn't been easy for my wife and two young children – When I returned, conversation turned to leaving the army. The opportunity that the Flexible Duties Trial provided for some stability was very attractive. I restricted separation from home base, so I was not available for operational deployments or working away from home for more than 28 days.
This increased my job satisfaction and enabled me to better serve my wife and children when they needed me most, while continuing to serve in the army. This brought us closer as a family, has been a joy, and I think it will help with future periods of separation.
The trial kept me rooted in what is most important, family life. This makes me a better leader and manager, while being grounded in a stable family makes me more resilient. Defence is better if it's personnel are strong and serving for the right reasons. In future, I think flexible service will be an enabler for long military service.
Sergeant Mac Connell
I have worked in the Army for eight years as a Military Personnel Administrator in the staff and personnel support branch of the Adjutant General's Corps. I am currently a Systems Coordinator.
Three years ago, when I found out I was expecting twins, I didn't know how I'd manage to balance my career with motherhood. I'm proud of what I do with the armed forces, I love doing it and I wanted to continue; but I wanted to be able to spend time with my children and be part of their early development. I also had concerns about managing the childcare costs if I continued to work. It caused a lot of stress.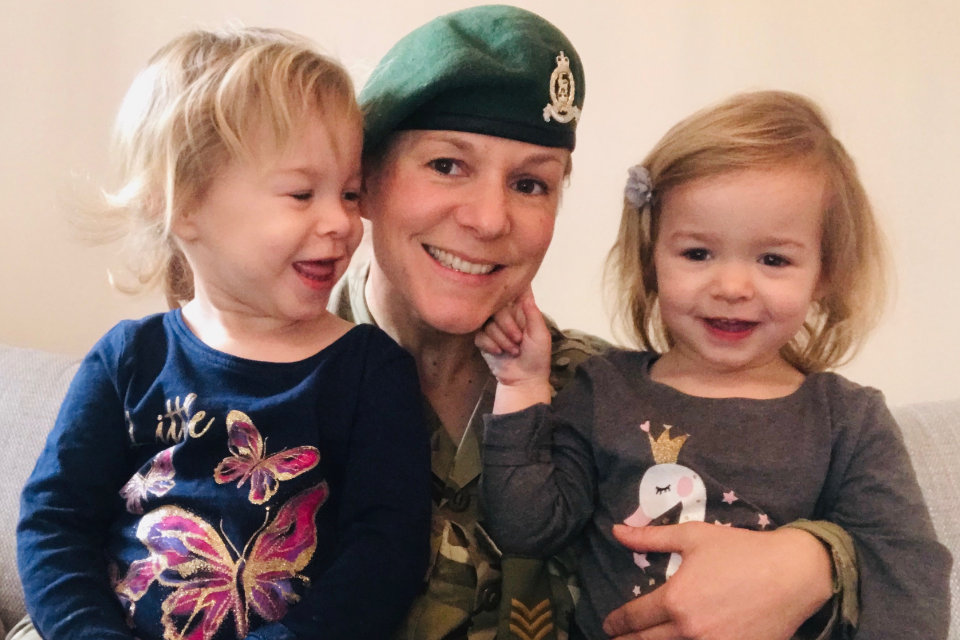 I heard about the Flexible Duties trial while I was on maternity leave. My application was accepted, and I've been working three days a week, with restricted separation from home base, for the past 18 months. I've been able to continue in a career I love without the stresses that I would have had while working full time.
I've applied to continue working part time for six months under Flexible Service. If operational capability allows, this short-term flexibility will give me more irreplaceable time with my children and help to reduce the childcare costs until further financial support becomes available when they turn three.
In return, defence has been able to, and will continue to keep me and that's the 'happy, productive' me, rather than the 'stressed out, distracted' me I could have been, which is good for everyone.