Deunydd hyrwyddo
Calendr digwyddiadau Tŷ'r Cwmnïau
Digwyddiadau rydym yn cynnal neu fynychu i gefnogi a chynnig arweiniad i gwmnïau.
Details
Rydym yn rhedeg ac yn mynychu nifer o ddigwyddiadau yn y DU. Ymunwch â ni ar adeg a safle sy'n addas i chi.
Arddangosfeydd
Rydym yn mynychu sioeau sy'n gysylltiedig â busnes mewn llawer o leoliadau ar draws y DU. Mae'r arddangosfeydd yn amrywio o ddigwyddiadau rhanbarthol gyda nifer dethol o arddangoswyr, i sioeau busnes mawr hollgynhwysol.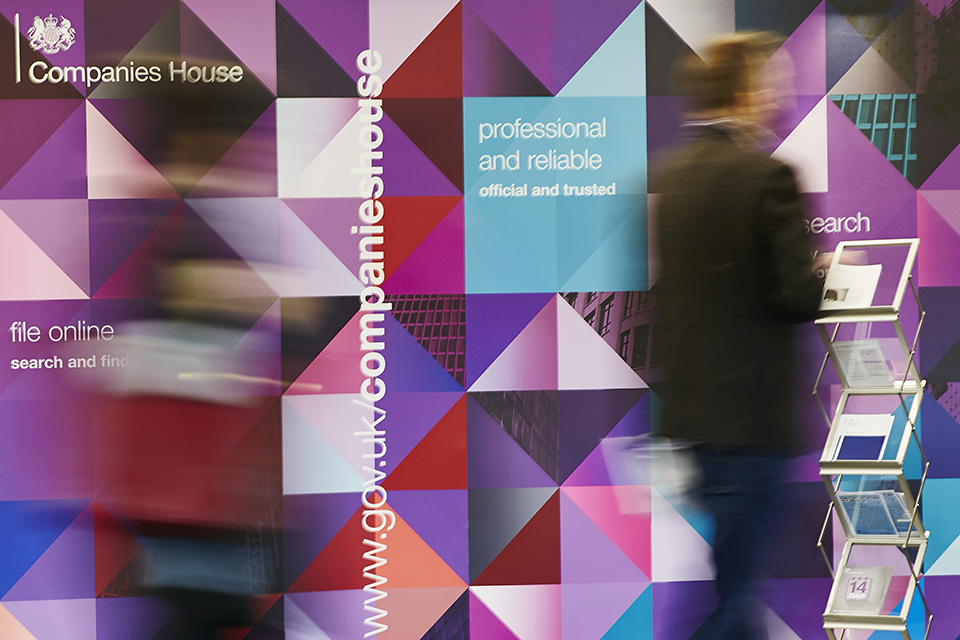 Seminarau cyfarwyddwr newydd eu penodi
Rydym yn cynnal seminarau rhanbarthol ar gyfer unrhyw un sy'n newydd i fod yn gyfarwyddwr cwmni. Mae'r seminar yn cynnwys arweiniad ynghylch y wybodaeth y mae'n rhaid i bob cwmni gyflwyno i ni bob blwyddyn. Rydym yn ymuno â Swyddfa Eiddo Deallusol am fwy o brofiad i'r cwsmer.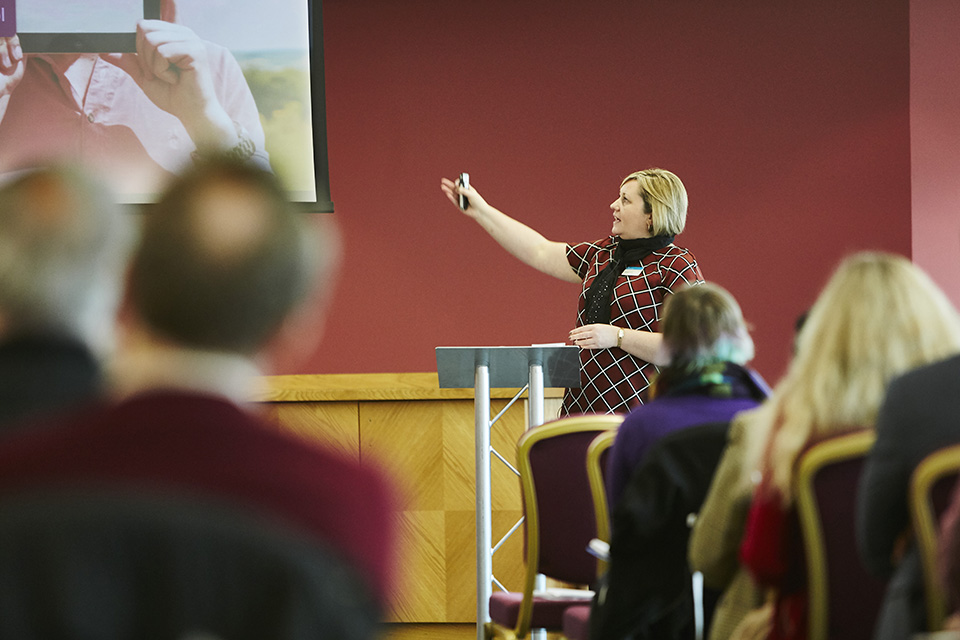 Gwe-seminarau
Os ydych am wybod mwy amdanom ni ac ni all fynychu ein seminarau byddwch dal yn gallu elwa o'n harbenigedd. Mae cyfres o gwe-seminarau yn cael eu rhoi at ei gilydd a fydd yn caniatáu i chi i ymuno â ni ar-lein.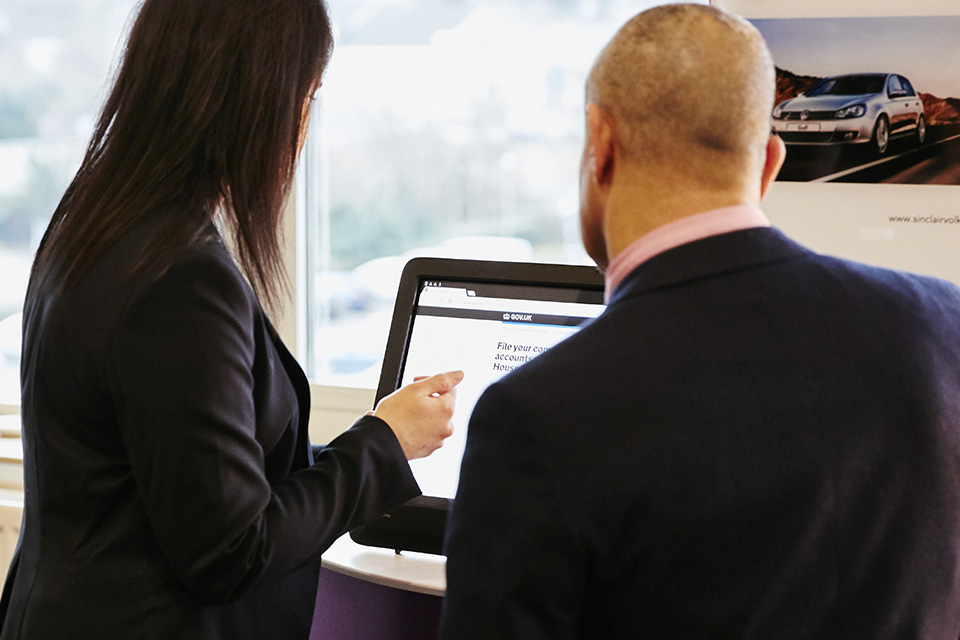 Document information
Published: 5 Tachwedd 2014
Updated: 18 Hydref 2017
new date added
Amendment to the events calendar
New webinar added.
Change to times of webinar on 29 September 2017
New events added.
removal of past events
new dates added to events calendar
New mortgage webinar added.
New webinars added to 17 August and 27 September 2017
Events added to list.
New dates added for first time directors
Events added 6 September 2017 and 21 November 2017.
New Webinars added 26 June and 19 July
First Time Director seminar, London added.
Images added
New event added in Cardiff
Additional exhibitions added.
Community Interest Company webinar added
Seminars in Sunderland, Birmingham and Companies House and HMRC webinar added.
New webinar dates added.
Added Kent and Gatwick events for the 19 & 20 April.
Added Newcastle event for 3 May
New webinar added 27 February 2017.
Webinar added 7 March.
3 new webinars added to the calendar
New first time director event added for Guildford
Events added 14 January, 17 to 18 February, 23 March and 6 to 7 April 2017
Events added 7 March 2017, 29 March 2017 and 31 March 2017
New webinars added: 15 November 2016, 1 December 2016 and 8 December 2016
Belfast event added 23 February 2017
24 October webinar event added.
New Manchester date added: 1 February 2017
New London date added: 18 January 2017
Page reformatted and references to types of events that have ended removed.
Welsh translation added to landing page
Webinar added 17 October
The event on 19 October 2016 9am to 4:30pm for Kent Vision Live (Detling) has been removed from the list. We've been informed this event is no longer taking place.
Monday 26 September 2016 date added.
New events added to the calendar
These events have been cancelled and removed from the calendar : 11 August - Cardiff 22 November - Cardiff 29 November - Birmingham 7 December - Manchester
25 October event in Cardiff removed
November 8 event added for Carlisle
Further events added for 11 October and 29 November.
September London events added
New event added. 4 October 2016, Companies House First Time Director Seminar, Cheltenham
2 new events added: 10th August 2016 - 9 30am -12 30pm - Companies House First Time Director Seminar - Southampton, 10th August 2016 - 2pm - 4pm - Companies House Legislative Seminar -Southampton
Previous events now removed from the list.
Change of venue on 24 and 25 May
New events updated
First Time Director event in Norwich (22.06.16) and Ipswich (23.06.16) added to the list.
Old event removed
March 7 Webinar added
First Time Director seminar in Leeds on 29 June 2016 added to the calendar.
Canterbury First Time Director event added
New first time director dates in Cardiff added for May, July and August.
Hull event added for 30 March 2016
New dates added
Events calendar updated.
New dates added
Events calendar updated with upcoming events in London, Cardiff, and Coventry.
First Time Director seminar added to the events calendar for 24 May 2016 in Euston, London.
Event descriptions updated.
Newcastle upon Tyne event on 25 February 2016 added to the events calendar.
First Time Directors Seminar in Aberdeen on 5 April 2016 added to the events calendar
Webinar added to 5th December
Exeter event added for 14 January 2016
26 April 2016 First Time Director Seminar in Basildon added.
Hemel Hempstead date added, 26 April 2016.
New dates for First Time Directors seminars in Cardiff in December.
New event in Cambridge on February 6 added to the calendar.
New First Time Director Seminar in Cardiff on 10 December added to the list.
Get It Right event in Sterling on 10 November 2015 cancelled.
October 1 events removed from the list.
New Get It Right events added: Gloucester - 6 October 2015 Stirling Scotland - 10 November 2015 Liverpool - 9 December 2015
11 November 2015 event at B2B Roadshow removed due to cancellation.
New event added : First Time Directors Seminar in Cardiff, 12 December 2015
First Time Directors seminar on 9 September 2015 in Crick added to the event calendar
Companies House First Time Directors Seminar in Bracknell added to the events calendar.
Events on 25 June, 9 July and 10 July added to the calendar. The planned event on 19 June was cancelled by its organisers.
24th Nov date added.
Companies House First Time Directors Seminar in York on 23 July added to the events calendar.
New events added
Cardiff event added for 21 May 2015, and Colchester event added for 19 August 2015
Legislative changes event added. CPD points information added to first time directors and accountancy seminars. Information on networking and information seminar removed.
New Companies House Legislative Events added for Birmingham and Cardiff
Removal of old dates.
First Time Directors Seminar, Lincoln, added
New dates added.
Old dates removed
Rotherham event changed from 7 May to 28 May 2015
Outdated events removed
New Derby date added April 14, 2015
First Time Directors Seminar dates added for Rotherham and Newport
March 25 Birmingham date added
New dates added
Bournemouth date added
Calendar updated with new events and previous events removed.
Canterbury event on 10 December has had times amended.
New dates added
Previous event removed.
Previous events removed from the list.
First published.