Arrivals from Ukraine: advice for primary care
Updated 27 June 2022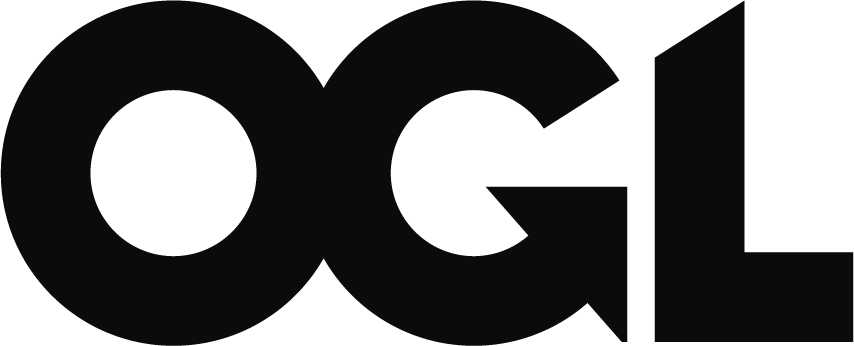 © Crown copyright 2022
This publication is licensed under the terms of the Open Government Licence v3.0 except where otherwise stated. To view this licence, visit nationalarchives.gov.uk/doc/open-government-licence/version/3 or write to the Information Policy Team, The National Archives, Kew, London TW9 4DU, or email: psi@nationalarchives.gov.uk.
Where we have identified any third party copyright information you will need to obtain permission from the copyright holders concerned.
This publication is available at https://www.gov.uk/government/publications/arrivals-from-ukraine-advice-for-primary-care/arrivals-from-ukraine-advice-for-primary-care
This resource is intended to help primary care professionals assess and address the health needs of patients ordinarily resident in Ukraine who have arrived in the UK in response to the conflict between Ukraine and Russia. Arrivals will usually be under the government visa schemes (Ukraine Family Scheme and the Ukraine Sponsorship Scheme (Homes for Ukraine)).
Soon after individuals and their families arrive in the UK from Ukraine, they should be supported to register with a GP practice and attend a new patient consultation to assess their health and care needs.
There may, however, be several interactions with the NHS (including in primary care) before GP registration takes place and all health care professionals have a role to help support access to NHS services. It is important to adopt a trauma-informed approach that offers clear information and choice, supporting individuals to feel in control.
Doctors of the World have produced several resources and recently published a guide on how the NHS works. They also have in place the Safe Surgeries initiative to tackle the barriers faced by many migrants in accessing healthcare.
Main messages
If the patient is new to the UK:
support them with GP registration
explain to them how the NHS works and their entitlements to healthcare, including when and how to use primary care and when to seek emergency care, and prescription charges – this useful toolkit by Doctors of the World supports GP surgeries to ensure everyone in their community can access healthcare they're entitled to (see Health Systems in Action: Ukraine for information on the healthcare system in Ukraine)
follow guidance on how to comprehensively assess new migrant patients
ensure that they are up to date with the UK immunisation schedule, considering both adults and children, with a particular focus on measles and polio vaccines
explain screening offer for cancers and other conditions and encourage patients to engage with these offers
refer to the government's welcome guidance for people arriving from Ukraine
refer pregnant women for antenatal care immediately
refer children under the age of 5 to the health visiting team – if appropriate, explain how health visiting service works
check an individual's coronavirus (COVID-19) vaccination status – support individuals to access vaccination as soon as possible, including subsequent doses if they have had one or more doses abroad
offer active TB symptom screening and chest X-ray (if indication of active TB is present, sputum assessment should also be undertaken) for all new entrants from Ukraine aged over 11 years old – advice on screening for children 11 years and younger will be provided soon
offer vaccination against TB for those aged under 16 who do not have a history of BCG vaccination and are tuberculin negative
ascertain any risk factors for hepatitis B infection that may indicate the need for screening
offer screening for hepatitis C and HIV because of higher prevalence in Ukraine than in the UK
work with a professional interpreter where language barriers are present – NHS England and Improvement has produced guidance on the use of interpreters
consider the impacts of culture, religion and gender on health
assess for mental health conditions and address with suitable clinical advice and referral for evidence based treatments when appropriate adopt a trauma-informed approach
work with local authority and CCG to link new entrants with local VCSE organisations who can provide vital wraparound support and link people into the local community
Access to NHS care
People ordinarily resident in Ukraine who have legal status in the UK have the same entitlements to NHS care as UK residents. However, individuals may not know how the NHS works.
Explain to individuals:
how the NHS works and that everyone who is ordinarily resident in Ukraine – and their immediate family members – who are lawfully in the UK can access NHS care in England for free
some services still incur charges, like prescriptions, dentistry, and optometry – individuals may be eligible for reduced charges or free care for these services and information about this is available in other languages
that they do not need proof of identity or address to register with GP practices (although it helps to ensure their registration is processed accurately if they can provide this) – registration should not be denied for those without identification
how and when to access NHS 111, urgent care and A&E, including when and how to use 999
the capacity of dental services will vary – support them to find an NHS dentist to attend regular dental check-ups (rather than waiting until dental issues appear); if urgent dental help is needed, they can call 111
how to access vision and hearing services and support them to access these services where needed
how to request an interpreter for healthcare appointments
encourage participation in and support access NHS screening programmes
provide individuals with translated COVID-19 testing, vaccination, treatment, and public health restrictions guidance in their preferred language – information about vaccination is also available in Russian
The GMS1 GP registration form is now available in Ukrainian and Russian.
New patient health check additional considerations
It will be helpful to offer the new patient consultation as early as possible following registration in order to identify and manage their health and care needs, taking into account the individuals' needs and preferences.
Checklists can be used to aid in assessing new migrant patients, including checklists about children's health, about oral and dental health, and information about women's health.
Language
Ukrainian is the most common language spoken in Ukraine (67.5%), followed by Russian (29.6%). There may be cultural sensitives regarding use of the Russian language, given the current war. Other languages include Crimean Tatar, Moldovan or Romanian, and Hungarian.
It is good practice to offer an interpreter to all people whose first language is not English. A person with good conversational fluency in English may not be able to understand, discuss or read health-related information proficiently in English. They may be reluctant to request or accept professional interpreting and translation services due to fear of having to pay, inconvenience, or concerns about confidentiality.
Offer a professional interpreter to all individuals who experience language barriers unless in an emergency situation.
It is not appropriate to use family members or friends as interpreters as there is a high risk of misinterpretation, breach of confidentiality, and safeguarding concerns. Friends and family may not have the skills to accurately interpret health-related information, are less likely to maintain impartiality, and should be given the opportunity to support the patient without the added pressure of needing to interpret.
Children should not be used as interpreters. Children are not likely to have the language competency and health literacy in English or any other languages to discuss complex health concerns. They may also experience vicarious trauma through listening to and relaying sensitive and distressing information concerning their family member's health.
Mobile phone translation apps are not recommended as these cannot be relied on to accurately interpret health-related information.
Translated materials are being developed for common health care conditions. If producing documents locally, consider producing them in Easy Read format so they are accessible to all, or at least ensure that any original text is in plain English to support those with poor literacy who can read English.
Your local commissioning group should be able to help if you are unsure about the availability of interpreting and translation services in your area, or how to access them.
Culture, spirituality and religion
Consider the impact of culture, spirituality, and religion. Health beliefs and values vary between and within cultures and religions. This can impact on health behaviour and attitudes towards health services.
The main religions in Ukraine are:
Orthodox, which includes the Orthodox Church of Ukraine
Ukrainian Autocephalous Orthodox Church
Ukrainian Orthodox-Moscow Patriarchate
Ukrainian Greek Catholic
Roman Catholic
Protestant
Muslim
Jewish
Religious considerations
Based on the beliefs of the individual, certain considerations should be in place. Religious and health beliefs can be varied within religions ranging from practising or orthodox to not practicing but still identifying with the belief system. It is advised to ask the individual whether their faith may impact treatment and medication they are willing to receive.
Contraception and abortion
Abortion is common in former Soviet Union countries, with rates of contraception use lower than in the UK. Appropriate use of contraception should be encouraged, and advise patients that these services are free to all and includes male contraceptives, for example vasectomy.
Mental health
Conflict has profound consequences for population wellbeing and mental health.
Ukraine has a higher estimated suicide rate than the Eastern Europe regional average (29.6 deaths per 100,000 population) and the global average (10.4 deaths per 100,000 population). The rate of suicide is particularly high among men (56.7 per 100,000 vs. 8.4 per 100,000 among women). Men also have a higher estimated prevalence of alcohol use disorders than women (11.5% vs 1.4%).
Although the majority of people who will be arriving to the UK will be women, children and young people (including boys under 18), it is important to understand the context of mental health support available in Ukraine.
Escaping war will contribute to psychological stress and mental health issues (for example, post-traumatic stress disorder (PTSD)) which may not manifest until weeks after displacement. Children may be particularly vulnerable, and health partners should utilise the free Psychological First Aid Training package aimed at supporting children and young people.
Conservative estimates indicate at least 30% of all refugees will develop PTSD at some point, while other estimates go as high as >70%; therefore it is crucial to:
recognise that the context of mental health support in Ukraine is likely to have an impact on the levels of stigma about mental health problems and nervousness about accessing help
assess individuals' mental health and wellbeing as those affected by war and conflict are at higher risk of mental disorders
use trauma-informed approaches to care, recognising where people are affected by trauma and responding in a way that prevents further harm and supports recovery
refer, where appropriate, to specialist services through the Improving Access to Psychological Therapies (IAPT) service or local voluntary-sector service providers
We strongly recommend the above steps to be offered to every refugee fleeing violence.
Communicable diseases
Vaccination
Many people in Ukraine are susceptible to and at an increased risk of vaccine preventable diseases. The population has low immunisation rates. Contributing factors include lack of availability and a distrust of vaccines and health professionals. Individuals should be informed that vaccination is free in England.
Assume that patients aren't immunised unless they can give a reliable history of vaccination and have vaccination records.
Be advised that individuals who arrive in the UK part way through their immunisation schedule should be transferred onto the UK vaccination schedule and immunised as appropriate for their age.
If a course of immunisation has been started but not completed, continue from where it was interrupted there is no need to repeat doses or restart the course.
See the immunisation algorithm for advice on immunising individuals with uncertain or incomplete immunisation status.
Plan the catch-up immunisation schedule with minimum number of visits and within a minimum possible timescale – aim to protect individual in shortest time possible.
All people coming to the UK from Ukraine should be shown Moved to the UK: migrant immunisation guidance. Paper copies are also available to order.
COVID-19
The UK has moved to 'Living with COVID-19', however, Ukraine is going through its 'fifth wave' of COVID-19. Only a third of the population in Ukraine is vaccinated against COVID-19.
Check an individual's COVID-19 vaccination status. All individuals aged 12 and above are eligible for the COVID-19 vaccination as well as 5 to 11 year olds in a risk group or who live with someone with a weakened immune system.
From April 2022, everyone aged 5 and above is eligible. If the individual is unvaccinated or requires further vaccine doses support and encourage the individuals to access vaccination as soon as possible, either through local invitation or by booking an appointment through the national booking service or calling 119 for free (once registered with a GP) or attending a walk-in vaccination site.
This guidance sets out the vaccine types and doses which should be offered if an individual has had one or more doses abroad. Once registered with a GP, people can also make appointments at a vaccination centre to have their overseas vaccination dose(s) recorded in their medical record (separate to an appointment for vaccination) – see NHS for more information.
Tuberculosis
Ukraine has one of the highest rates of multidrug resistant tuberculosis (MDR-TB) in the world and fourth highest TB incidence rate amongst 53 countries of the WHO (World Health Organization) European region.
Previously, arrivals to the UK from Ukraine would be subject to pre-entry screening for active pulmonary TB disease for visas for more than 6 months. UKHSA recommends that those arriving from Ukraine should have screening for active TB in line with these previous pre-entry specifications. This enables early identification of those with active TB, including those with MDR-TB and initiation of early treatment, preventing onward transmission and averting new cases.
For children over 11 and (non-pregnant) adults, this would include: symptom check, chest X-ray and where appropriate (person is coughing and able to produce sputum) a sputum assessment.
Further information regarding screening for children aged 11 and under will be added following an expert review.
For pregnant women offer a symptom check and a sputum examination.
If the person has symptoms or an abnormal X-ray refer for appropriate assessment and investigation.
The current rates of TB in Ukraine mean that universal latent TB infection (LTBI) screening for people arriving from Ukraine is not recommended. This is in line with NHSE/I and WHO/ECDC guidance which only recommend LTBI screening for people arriving from countries with an incidence of 150 and 100 per 100,000 respectively.
To note, some commissioning areas within the UK commission a local LTBI screening service for anyone arriving from a country with an incidence of over 40 per 100,000 in line with NICE guidance (NG 33). The incidence of TB in Ukraine is above this threshold therefore, arrivals from Ukraine in these areas would receive LTBI screening as part of local arrangements.
Offer vaccination against TB for those aged under 16 who do not have a history of BCG vaccination and are tuberculin negative, including infants under the age of one.
It is also important to maintain long-term vigilance for symptoms of TB within these populations even if the initial screening is negative.
Emphasise that if a patient tests positive, treatment is free and most treatment can be provided on an outpatient basis.
For more information on TB see the Migrant Health Guide guidance on tuberculosis.
Hepatitis B
There is a low prevalence of hepatitis B in Ukraine. Arrange screening for pregnant women and ensure post-exposure immunisation is provided to infants born to hepatitis B infected mothers. hepatitis B vaccine should be offered to family members and close contacts of confirmed cases.
For more information on hepatitis B see the Migrant Health Guide on hepatitis B.
Hepatitis C
The prevalence of hepatitis C is higher than the UK. Offer screening for hepatitis C to all adults.
For more information on hepatitis C see the Migrant Health Guide on hepatitis C.
Typhoid
There is a risk of typhoid infection. Consider enteric fever in the differential diagnosis of any illness following arrival into the UK. Severity of disease is variable, although most individuals experience fever and headache.
Young children may experience a mild illness. Following recovery, convalescing patients may continue to excrete S. Typhi in their faeces and chronic carriers require prolonged courses of antibiotics to clear the organism.
For more information on typhoid infection see the Migrant Health Guide on enteric fevers.
Polio
Due to low vaccination coverage, there is still a considerable vulnerability to polio in Ukraine, especially in children. Both the oral and injectable vaccines are available in Ukraine.
An outbreak of poliovirus (circulating vaccine-derived poliovirus type 2) was detected in Ukraine in October 2021. A polio vaccination campaign for children aged 6 months to 6 years who missed routine polio doses was due to start in Ukraine shortly before the war broke out.
Due to vulnerability to polio, it is important to establish vaccination history and, if the individual is unvaccinated or requires further vaccine doses, please arrange vaccinations as soon as possible. If there is any doubt about vaccination status, offer an additional dose.
For more information on polio see the Migrant Health Guide on polio.
Measles
In Ukraine, measles is of concern as vaccination coverage is below the threshold to prevent measles outbreaks. If the individual is unvaccinated or requires further vaccine doses, please vaccinate them as soon as possible.
If there is any doubt about vaccination status, offer an additional dose.
Due to the current refugee situation, consider measles as a differential diagnosis for anyone in this population presenting with fever and rash illness.
For more information on measles see UKHSA's guidance on Measles: guidance, data and analysis.
Sexually transmitted diseases and HIV
HIV rates are higher in Ukraine than in the UK. Ukraine also has the second highest HIV diagnosis rate in the WHO European region, however there is likely to be underdiagnosis. Around half of people with HIV are currently in receipt of treatment. All new arrivals should be offered an HIV test.
Take a sexual history, and screen for STIs (Sexually Transmitted Infections) and HIV according to risk as specified in the UK national standards and guidelines. Offer all sexually active patients under the age of 25 testing for chlamydia, gonorrhoea and syphilis.
For more information on STIs and HIV see guidance on STIs and HIV.
Antimicrobial resistance
In Ukraine, there is a higher prevalence of multi-drug resistantorganisms among patients admitted to hospital. Therefore, colonisation with multi-drug resistant organisms is more prevalent than in the UK, with inpatient settings noting high rates of MRSA, cephalosporin, fluoroquinolone, and carbapenem resistance.
Most people will not be colonised with multi-drug resistant organisms. If clinically appropriate, consider sending microbiological specimens early before initiating antimicrobial treatment, for example, for urinary tract infections, particularly where first-line empiric treatment has already been given and has failed.
Nutritional and metabolic concerns
Anaemia
There is a moderate risk of anaemia in adults (estimated prevalence in non-pregnant women is 20% to 40%) and pre-school children (estimated prevalence is 20% to 40%), so:
be alert to the possibility of anaemia in entrants to the UK from Ukraine, particularly women and pre-school children
test as clinically indicated
Vitamin D
Consider the possibility of vitamin D deficiency in people who may be at risk due to:
darker skin
not spending much time outdoors
covering up most of their skin when outdoors
Vitamin A
There is an elevated risk of vitamin A deficiency.
Vitamin A deficiency particularly affects young children and pregnant women.
Where you suspect vitamin A deficiency, seek advice on appropriate diagnosis and management from your local endocrinology or paediatric team.
Consider supplementation of vitamins A, C and D for all infants and children aged 6 months to 5 years old, in line with UK government recommendations.
Iodine
There may be a risk of mild iodine deficiency due to inadequate iodine intake. Consider any thyroid disorders as a result of iodine deficiency and seek expert endocrinological advice as necessary.
Non-communicable diseases (NCDs)
Average life expectancy in Ukraine is 71.83 years compared with 80.17 in the UK.
Around 90% of deaths are due to NCDs. The NCDs most prevalent in the country are cardiovascular diseases, stroke, cancer, diabetes, and chronic respiratory illnesses.
One third of adults in Ukraine smoke tobacco, with a high average annual alcohol consumption and a diet high in sodium intake and trans fats. Preventative healthcare is uncommon, with many people relying on private provision for acute treatment.
Consider offering NHS health checks, particularly to adults aged 40 and over to detect cardiovascular disease. Refer individuals to appropriate support for help with smoking cessation, alcohol dependence, nutrition, and physical activity.
Women's and maternal health
Refer all pregnant women to maternity services and explain the antenatal and postnatal care system in the UK.
Ensure all pregnant women are offered routine screening for infectious diseases (HIV, hepatitis B and syphilis). Note that HIV rates in Ukraine are higher than in in the UK. Consider screening pregnant women for hepatitis C due to prevalence in Ukraine.
In Ukraine, 25 to 35% of women consume alcohol during pregnancy. Ensure individuals are aware of the risks associated with alcohol consumption in pregnancy and refer to local support services where appropriate.
Midwives and maternity staff should refer to the Royal College of Midwives guide to Caring for vulnerable migrant women.
For further information and resources on women's health visit Women's Health: migrant health guide.
Child health
Please refer for child health and development services on registration.
Safeguarding
Assess for any safeguarding concerns and take appropriate actions to prevent harm , following local safeguarding procedures. People fleeing violence may be at risk of domestic violence, modern slavery, and domestic abuse.
Consider asking about experience of and risk of sexual and gender-based violence. Refer to the NHS safeguarding policy and the NHS safeguarding app for more information.
Safeguarding issues can be complex and are often inextricably linked to health needs. People, including children, may have experienced significant trauma and be at high-risk of abuse, neglect, exploitation, trafficking and modern slavery pre and post migration.
Safeguarding referrals for adults and/or children must follow usual local processes irrespective of immigration status. Local Safeguarding Professionals are a vital source of advice and support for any concerns.
Further information and useful links
Visit the Migrant Health Guide for more information on a range of migrant health topics.
Vulnerability and Trauma Informed All Our Health chapter.
Inclusion Health: applying All Our Health.
Inclusion Health Self Assessment Tool for Primary Care Networks.
Refugee Council information, facts and guides.
Doctors of the World resources including toolkits and translated resources.
For any queries about this resource, please contact the UK Health Security Agency Incident Management Team at PHE.NICC59@phe.gov.uk