We're charged, on behalf of government, with the mission to clean-up the UK's earliest nuclear sites safely, securely and cost effectively.
---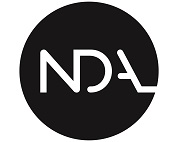 We're committed to overcoming the challenges of nuclear clean-up and decommissioning, leaving the 17 nuclear sites ready for their next use.
We do this work with care for our people, communities and the environment, with safety, as always, our number one priority.
Nuclear Decommissioning Authority: our UK mission
What we do
As owners of one of the largest nuclear decommissioning and remediation programmes in Europe, our main priority is to lead the work across the NDA group and develop the strategy for how it should be carried out. We also play an important role in supporting government's aspiration for the UK to be a global leader in the civil nuclear sector.
Our strategy is continually evolving and is updated every five years.
We strive to deliver best value for the UK taxpayer by focusing on reducing the highest hazards and risks, while ensuring safe, secure, and environmentally responsible operations at our sites.
We seek ways to reduce the level of public funding from government by generating revenue through our commercial activities.
How we're set up
We're a non-departmental public body created by the Energy Act 2004 to lead the clean-up and decommissioning work at our 17 sites on behalf of government.
We're sponsored and funded by the Department for Energy, Security and Net Zero (DESNZ). Our plans for cleaning up the sites are approved by DESNZ and Scottish ministers, who provide a framework for us.
We have offices across the UK, in Cumbria, Warrington, Dounreay, Harwell and London and employ just over 380 permanent staff.
As a non-departmental public body, the NDA supports a wide range of government policy developments such as the Nuclear Sector Deal and the Ten Point Plan for a Green Industrial Revolution with intellectual thought, physical assets and research and development.
Our sites
The UK's nuclear landscape began to take shape in the post-war period and has evolved over many decades. The focus during the Cold War arms race was on producing material for Britain's nuclear deterrent. When the nation's priorities shifted, facilities were turned into nuclear power stations, and, from 1956 onwards, the UK's first nuclear power stations began generating electricity for homes and businesses. Fuel fabrication and reprocessing plants were built from the 1970s to 1990s.
Our 17 sites reflect this legacy and include the first fleet of nuclear power stations, research centres, fuel-related facilities, and Sellafield, which has the largest radioactive inventory and the most complex facilities to decommission.
Current plans indicate it will take more than 100 years to complete our core mission of nuclear clean-up and waste management. The goal is to achieve the end state at all sites by 2333.
UK map of sites (PNG, 155 KB)
The NDA group
Decommissioning the UK's nuclear legacy is a complex undertaking and relies on the full range of expertise and skills within the NDA group. Over the last few years we've brought together the organisations involved in delivering our mission to decommission the UK's legacy sites and facilities into one group, as NDA subsidiary operating companies. We've also taken steps to join some of our subsidiary operating companies, reducing the number of organisations and boards.
The NDA group is now made up of the NDA and its four key component parts:
Sellafield
Nuclear Restoration Services
Nuclear Waste Services
Nuclear Transport Solutions.
Our other subsidiaries include Rutherford Indemnity, NDA Archives, NDA Properties and Energus.
The scope of the NDA group is set to grow, following arrangements agreed by the UK Government and EDF for decommissioning Britain's seven advanced gas-cooled reactors (AGRs).
The AGRs will reach the end of their operational lives over the next 10 years and as they come offline their ownership will transfer to the NDA for decommissioning, utilising the expertise of our group and significantly Nuclear Restoration Services and its experience in decommissioning the older stations.
Our strategic approach and themes
Our strategic themes
We use five strategic themes to describe all the activities needed to deliver the NDA's mission.
The first four strategic themes, Spent Fuels, Nuclear Materials, Integrated Waste Management and Site Decommissioning and Remediation relate directly to our clean-up and decommissioning work and are known as driving themes.
The fifth theme describes the important activities needed to support the delivery of our mission and is known as Critical Enablers.
Currently, the most urgent task is dealing with our sites' highest-hazard materials, spent fuel, nuclear materials and highly-radioactive wastes.
Once the inventory has been made safe, the redundant nuclear facilities can be dismantled and demolished.
The integration of the NDA strategic themes (JPEG, 1.27 MB)
Our driving themes and strategic outcomes
Across our four driving themes, we break our mission down into 47 strategic outcomes. These outcomes represent the significant pieces of work that have to be achieved to deliver our mission.
Increasingly, we're building a more accurate picture of the work that's been completed across our 47 outcomes and that which is still left to do.
See our priorities and progress page for a more in depth look at how we're performing against these strategic outcomes and our mission.
Corporate information
Access our information
Jobs and contracts
Read about the types of information we routinely publish in our Publication scheme. Our Personal information charter explains how we treat your personal information.