How to apply for jobs at the Nuclear Decommissioning Authority.
---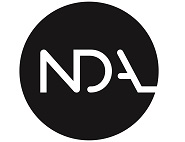 Our mission is vital. To deliver it, we need the right people with the right skills available across our estate. We employ talented people to work in a range of disciplines. In return for the significant contribution you'll make to our future, you'll receive excellent benefits and rewards and a healthy work-life balance.
Work for us and play a key role in tackling one of the most technical, complex challenges facing the UK today, helping us leave a safer environment for future generations.
Current vacancies
Please visit our vacancies page for a list of all our current vacancy notices or contact resourcing@nda.gov.uk for more information.
Please do not send speculative CVs for NDA jobs as we will not be able to reply.
What we offer
Pay and pension
We offer:
competitive salary package
generous career-average pension scheme
generous performance-based bonus scheme
generous relocation package
Enhanced benefits
These include:
30 days annual leave per year, plus 8 statutory public and bank holidays (pro-rata for part-time employees)
opportunity to purchase or sell up to a further 5 days annual leave
enhanced statutory family-friendly leave schemes
a range of flexible working options - these depend on business needs, but our aim is to help you achieve a positive work-life balance
Cycle to Work schemes
learning and development support
enhanced Employee Assistance Programme
Our diversity commitment
We provide equality and fairness for all our employees and do not discriminate on the grounds of age, disability, gender reassignment, marriage and civil partnership, pregnancy and maternity, race, religion or belief, sex or sexual orientation. (These are the protected characteristics highlighted by the Equality Act 2010).
As a Disability Confident employer, we will ensure that a fair and proportionate number of disabled applicants that meet the minimum criteria for this position will be offered an interview.
Work locations
Cumbria
Despite its size, less than 500,000 people live in Cumbria and over 50% of these people live in rural communities.
Cumbria enjoys a world-class environment and landscape, presenting unrivalled opportunities for tourism, a highly motivated workforce, unique skills in nuclear technologies, and an excellent quality of life.
Cumbria is a special place. The breathtaking scenery and strong, sustainable communities make it a great place to live and work. Carlisle, in the north of the county, was named as the happiest place to live in the UK in a recent survey by property website RightMove.
On our doorstep is the Lake District National Park, one of the most beautiful and unique landscapes anywhere in the world. Western Lakeland is a land of vivid and exciting contrasts, lying between the mountains and the sea.
Useful Information
Lake District National Park website
Includes more details on:
things to do
places to go
history
archaeology
geology
Visit Cumbria – Western Lakeland website
Includes more details on:
history
attractions
locations
Cumbria County Council website
Includes more details on:
local services
transport
schools
leisure
culture
Caithness
One of our offices is at Dounreay in Caithness, near Thurso, which is the northern-most town on the British mainland and lies at the junction of the north-south A9 road and the west-east A836 road.
In Caithness and North Sutherland, people learn to expect the unexpected. The area, at the north of mainland Scotland, is a haven for visitors. Its rich culture, beautiful landscapes, rugged coasts and abundant wildlife entice thousands of people each year. High quality food and drink also enjoys an international reputation. Thriving businesses have put down strong roots and are flourishing here.
Useful Information
Attracted by friendly communities, an outdoor lifestyle and the opportunity to shape and share a green, sustainable economy, more and more people are discovering that Caithness is the ideal place to work, rest and play.
Thanks to a string of ambitious economic, business and educational programmes, a relatively untouched location is being sympathetically modernised to reflect the best of 21st century lifestyle values and aspirations.
Cheshire
Our Hinton House office is located in Risley, near Warrington.
Warrington lies just 16 miles east of Liverpool and 19 miles west of Manchester. It benefits from excellent transport links. The M56, M62 and M6 are close by, the West Coast mainline and Liverpool to Manchester railway both run through the town, and it enjoys easy access to both Manchester and Liverpool John Lennon Airports.
Cheshire is a diverse county. It takes in large towns including Warrington, Crewe and the historic city of Chester but it is mostly rural, with a number of small towns and villages that support an agricultural industry. There's an abundance of countryside in the county, including the Delamere Forest, and over 25 miles of coastline on the Wirral Peninsula.
Useful Information
Towns and villages in Cheshire
Oxfordshire
NDA's Harwell office is based in the most rural county in the South East, Oxfordshire. This county has a population of around 635,500, over half of which lives in towns or villages of less than 10,000 people.
The county is a popular visitor destination for its rural beauty, numerous market towns and Oxford city itself, which has earned a global reputation for its academic and architectural splendour. Oxford is also a global centre of publishing.
Oxfordshire has consistently high levels of employment and the workforce is among the most highly-qualified in the country. World-class business clusters include bioscience, advanced motorsport engineering, scientific research and cryogenics.
Useful Information
Includes information on:
places
leisure
education
housing
healthcare
Careers in the nuclear industry
If you're considering a career in nuclear decommissioning, then you might find the following links useful:
NDA group graduate programme
Say hello to the NDA group graduate programme - YouTube
The NDA group's work is long-term, stretching into the next century. The work we're doing is extraordinary and, for our people, it means there are so many possibilities in a wide range of professional, technical and other disciplines.
As an NDA group graduate, you'll take part in three secondments over two years. You'll start with a 12-month placement, before completing two six-month opportunities. As well as the opportunity to help deliver a mission that's making a real difference, there are a host of other benefits included too, including a competitive salary and a commitment to invest in you, with support for your personal professional development.
The application process for this programme is managed by Energus. More information about the programme and how you can apply can be found at ndagroupgraduates.co.uk.
Nuclear Graduates scheme
The NDA has also brought leading businesses and world-class organisations together to create Nuclear Graduates – one of the most comprehensive graduate programmes the energy industry has ever seen.
The partners in the scheme range from large global brands that you know and dream of working for to exciting companies that, once you do know them, will knock your socks off: Rolls Royce, Magnox Ltd, Sellafield Limited, Environment Agency, and INS.
The NDA has brought this scheme together because we are responsible for the decommissioning and clean-up of the UK's current public sector nuclear legacy. We have a major role in ensuring there is a sustainable workforce to achieve our mission. A world-class graduate programme, supported by a host of like-minded partners, plays a significant role in fulfilling that objective.
The challenges facing the nuclear industry are huge and range from decommissioning to engineering new solutions, from power stations to shipyards, from the wilds of the Highlands to the docks of Plymouth.