We are cleaning up the UK's earliest nuclear sites safely, securely and cost-effectively with care for people and the environment.
---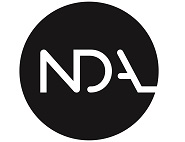 This involves decommissioning and demolishing all buildings, as well as the treatment and disposal of associated waste, both radioactive and conventional.
Nuclear Decommissioning Authority: our UK mission
Who we are
The Nuclear Decommissioning Authority (NDA) is a non-departmental public body created through the Energy Act 2004.
We employ just over 200 staff and have offices in Cumbria, Caithness, Cheshire, London and Oxfordshire. We own 17 sites across England, Wales and Scotland, some dating back to the 1940s, plus the associated liabilities and assets.
We report to the Department for Business, Energy and Industrial Strategy (BEIS); for some aspects of our work in Scotland, we are responsible to Scottish ministers.
Our role is strategic: we establish the overall approach, allocate budgets, set targets and monitor progress.
We do not have a hands-on role in cleaning up our facilities. Instead, we deliver our mission through others, primarily 12 businesses.
Responsibilities
We are responsible for:
decommissioning and cleaning up these nuclear facilities
ensuring that all waste products, both radioactive and non-radioactive, are safely managed
implementing policy on the long-term management of nuclear waste
developing UK-wide strategy and plans for nuclear Low Level Waste (LLW)
scrutinising the decommissioning plans of EDF Energy, who own the operating fleet of Advanced Gas Cooled Reactor (AGR) nuclear power stations
Mission
We aim to deliver safe, sustainable and publicly acceptable solutions to the challenge of nuclear clean-up and waste management. This means:
never compromising on safety or security
taking full account of our social and environmental responsibilities
always seeking value for money for the taxpayer
actively engaging with stakeholders
Our work, cleaning up the UK's earliest nuclear sites, is the largest, most important environmental restoration programme in Europe.
As an organisation, we:
take an estate-wide view of the mission
secure and allocate funding for nuclear clean-up
work with various people, organisations and contractors in the UK and overseas to ensure that:

the right options are considered and chosen in line with government policy
the right plans are in place for the long-term
the right contract models incentivise the safest and most cost-effective clean-up
the right skills and resources are available
the right technology is developed
local communities continue to thrive socially and economically during and after the clean-up mission

where possible, seek to accelerate programmes of work that reduce hazard
introduced private sector skills and experience to the decommissioning programme through a series of competitions
Underpinning all we do is a commitment to encourage:
the highest standards of safety, security and environmental responsibility
an open and transparent approach to secure the support of our stakeholders
Role
We implement policies set by government. The devolved administrations for Scotland, Wales and Northern Ireland are responsible for developing their own policies in this area.
How we implement these policies is set out in our Strategy, which develops over time to reflect any policy changes introduced by government. UK government and the Scottish ministers approve our Strategy and business plans.
We deliver our role through 5 overarching core processes:
1. Strategy
Our strategy is reviewed every 5 years and provides the framework for delivering our mission on behalf of government. It sets out our strategic direction and long term objectives and determines what the NDA is going to do to deliver its policy obligations. We've developed a Strategy Management System to support the development of strategic options and make decisions on a series of distinct issues.
2. Planning
Our plans set out how we will deliver the key outcomes required to achieve our mission in the right timeframe and within the funding agreed with government.
The planning process helps us to make estate-wide decisions over the short and long term and ensures we are prepared for government spending reviews.
Our Business Plan provides:
a 20-year overview of estate activities
planned activities across the estate within the next 3 years
3. Contracting
The contracting process enables us to run competitions and put in place contractual arrangements for the management and operation of our sites using contracts with both Site Licence Companies (SLCs) and their Parent Body Organisations (PBOs).
Our contracts provide a framework for setting out our requirements and expectations. They are designed to:
deliver our desired outcomes
enable effective performance management
provide appropriate reward to our contractors
4. Managing performance
We manage the performance of SLCs through relevant contract mechanisms. We do this by analysing:
performance and programme/project plans
proposals for managing deviations from plans
We ensure that the SLCs comply with their contracts and deliver the required outcomes. Using appropriate contractual mechanisms, incentives and governance frameworks, we rigorously verify claims ensuring that there is robust professional challenge and dialogue as appropriate. We report performance of the SLCs to the NDA board, government and stakeholders.
5. Assurance
We ensure the SLCs, the NDA and our subsidiaries achieve the outcomes our mission requires by:
using risk-based planning
conducting assurance
providing specialist support
This process ensures that we have the right people, processes and plans in place to ensure that hazards are reducing as planned. We need to know that projects and programmes are on track in line within agreed funding limits.
Budget
The Department for Business, Energy and Industrial Strategy and HM Treasury set our annual operational budget. Our budget is a combination of government funding and income from our commercial assets.
We recognise that there are always competing demands on public finances. This means we have to prioritise the programmes of work across our estate. We use a set of criteria that balance hazard reduction, value for money and making progress on a broad front.
We also aim to maximise the commercial value of our assets. This helps to offset the costs of the decommissioning programme. As our income-generating assets come to the end of their lives, our reliance on public funds increases.
The total planned expenditure for the financial year 2019 to 2020 is £3.112 billion of which:
£2.210 billion is government grant-in-aid
£0.902 billion is income from commercial operations
We expect our annual expenditure for 2019/20 to be:
£2.901 billion on our site programmes
£0.21 billion on non-site activities, including:

skills development
socio-economic
research and development
insurance
pension costs
fees to our businesses
implementing geological disposal
NDA operating costs
For more information on spending, see: current business plan
For more information on cost of decommissioning, see: explaining the cost of cleaning up Britain's nuclear legacy
More detail on our priorities and progress
How we make decisions
To ensure transparency in decision-making, we have established an approach to valuing our business in our Value Framework: how we make decisions. NDA recognises that value comes in many forms, such as:
an improved environment
hazard reduction
social amenities
money
employment
NDA's estate
We own 17 UK nuclear sites including their assets and liabilities.
Each of our sites is managed by one of 6 Site Licence Companies.
Site Licence Companies (SLCs)
A Site Licence Company holds the nuclear site licence, granted by the Office for Nuclear Regulation, to operate the nuclear site(s). The SLCs between them employ the 16,000-strong nuclear workforce across the NDA's estate. NDA tasks these operators with carrying out the required decommissioning:
providing staff to run the sites
letting contracts needed to run and decommission the sites
NDA funds 4 SLCs directly:
Dounreay Site Restoration Limited
Low Level Waste Repository Limited
Magnox Limited
Sellafield Limited
NDA has completed competitions for the ownership and management the above 4 Site Licence Companies (SLCs) to improve on-site performance. The winning bidder of each competition is called a Parent Body Organisation (PBO). A PBO owns the shares in an SLC for the period of the contract. Each PBO is a consortium of private sector organisations. The PBO acts as a parent company, providing additional resource and management expertise.
In 2016 NDA took direct ownership of Sellafield Ltd, which now operates as a wholly owned subsidiary of NDA, thus replacing the PBO model which had operated at Sellafield for 6 years. In 2019, NDA also took direct ownership of Magnox Ltd, which also now operates as a wholly owned subsidiary of NDA.
In 2010, NDA granted a 150 year lease of the Springfields site to Westinghouse Electric UK Limited. In 2012, NDA transferred the NDA-owned part of the Capenhurst site to URENCO UK. Capenhurst Nuclear Services is a URENCO Group subsidiary and tenant on the site.
The table below shows our 17 sites, their Site Licence Company, the ownership of each Site Licence Company, and the plan for decommissioning where NDA directly funds this work.
Sellafield
Sellafield has played a pivotal role in the UK nuclear industry since the 1940s. It is located on the site of a former munitions factory, across 2 square miles. It is Europe's largest nuclear site and has the most diverse range of nuclear facilities in the world.
Work on Sellafield site includes:
spent fuel management including reprocessing
waste treatment and packaging
storage of radioactive wastes
decommissioning
It is home to some hazardous materials. Our priority is to ensure these are managed appropriately. In some cases they will be placed into robust storage facilities before they are conditioned and packaged ahead of final disposal.
Also on the site is:
Calder Hall, which opened in 1959 and was the first nuclear power station to supply domestic electricity in the UK
Windscale which produced plutonium for military purposes in the 1950s
The 1957 fire at one of the Windscale reactors created a significant additional decommissioning challenge.
Sellafield's fuel management services allow EDF nuclear power stations around the UK to help 'keep the lights on'.
Sellafield's historic facilities were not built with decommissioning in mind. Dismantling them often requires novel uses of existing technology or the development of new technologies.
Sellafield Ltd's Corporate Plan sets out the work needed to decommission over the next 20 years.
Magnox sites (including Harwell and Winfrith)
The Magnox fleet, once the mainstay of nuclear power generation in the UK, comprised 11 generating stations: Berkeley, Bradwell, Calder Hall (located on Sellafield site), Chapelcross, Dungeness A, Hinkley Point A, Hunterston A, Oldbury, Sizewell A, Trawsfynydd and Wylfa.
All Magnox sites transition through the following phases:
Operations and electricity generation
Defuelling - fuel is removed from the reactor and transported to Sellafield for reprocessing (currently in this phase: Wylfa and Calder Hall)
Care and Maintenance preparations – hazards presented by nuclear materials (sludge/ resins) and conventional hazards, such as asbestos, are removed from the site (currently in this phase: Dungeness A, Chapelcross, Trawsfynydd, Berkeley, Oldbury, Hinkley Point A, Sizewell A, Bradwell and Hunterston A)
Care and Maintenance – the site and reactor buildings are left in a safe state for a number of decades until Final Site Clearance
Final Site Clearance - provision of a Geological Disposal Facility (GDF) will enable final decommissioning to take place. This will involve removal of the remaining wastes/hazards and transfer to the GDF. The site will then reach its designated end state.
On 1 April 2015, Harwell and Winfrith sites, previously operated by Research Sites Restoration Limited, merged to be part of Magnox Limited. The combined Magnox Limited business is responsible for 12 nuclear sites and one hydroelectric power station.
Harwell, established in 1946, was the UK's first nuclear research facility whilst Winfrith was a major centre for ground-breaking reactor development from the late 1950s to the 1990s. Both sites contained a number of nuclear research facilities, including plutonium handling facilities, radioactive laboratories, nuclear waste treatment and storage facilities. Decommissioning is well under way at both sites.
Dounreay
Dounreay was the UK's centre of research into fast reactors from 1955 until 1994 and is now Scotland's largest nuclear clean-up and demolition project.
Research carried out by some of the nation's leading scientists and engineers at Dounreay gave the UK the knowledge to generate electricity using a more advanced type of nuclear reactor – the 'fast breeder' reactor.
The experimental nature of these now-redundant facilities poses some complex decommissioning challenges that will continue to require real technological innovations to deal with.
Low Level Waste Repository (LLWR)
The repository near Drigg in west Cumbria has operated as a Low Level Waste (LLW) disposal facility since 1959. The site has safely disposed of the nation's low level waste for more than 50 years. Containerised waste is grouted prior to disposal in engineered concrete vaults. LLW is produced by UK nuclear facilities and non-nuclear sources such as hospitals, research establishments and other industries.
Increasing amounts of LLW are now being channelled through a range of alternative waste management options, re-use and metals recycling, that are helping to extend the life of the repository.
Capenhurst
Capenhurst was home to a uranium enrichment plant and associated facilities that ceased operation in 1982. It also stores the bulk of the UK's inventory of depleted uranium and uranium hexafluoride. The NDA transferred ownership and operation of the Capenhurst site to Urenco Nuclear Stewardship Ltd (Owned by URENCO Ltd - and formerly known as Capenhurst Nuclear Services Ltd) in 2012. An agreement has been signed for the processing of government-owned by-product and legacy material on the site.
Springfields
Since the 1940s, Springfields has manufactured fuel products for the UK's nuclear power stations and for international customers. In addition to fuel manufacture, it is also undertaking various decommissioning activities.
Subsidiaries
A number of wholly owned subsidiary companies manage a range of business interests and logistics related to our mission.
Our Annual Report and Accounts includes highlights from:
Radioactive Waste Management (RWM)
Direct Rail Services Limited (DRS)
International Nuclear Services Limited (INS)
Pacific Nuclear Transport Limited (PNTL)
NDA Archives Limited
NDA Properties Limited
Rutherford Indemnity Limited (insurers)
Sellafield Limited (from 1 April 2016) see new model for managing Sellafield
Radioactive Waste Management
Geological disposal of higher activity radioactive waste became government policy in 2008.
On 1 April 2014 NDA's Radioactive Waste Management Directorate (RWMD) was established as an NDA subsidiary, and is now called Radioactive Waste Management (RWM). As a legal entity in its own right, RWM will be able to apply for and hold the regulatory permits and licences required for the siting, construction and operation of a geological disposal facility (GDF).
RWM is responsible for implementing geological disposal of higher activity radioactive waste in England and Wales. It carries out preparatory work to plan for geological disposal. No suitable sites have been identified yet, so this work is generic.
RWM continues to work with the Scottish government to implement its policy for the long-term management of higher activity waste in near-surface facilities.
Radioactive Waste Management website
Direct Rail Services Limited
Direct Rail Services Limited (DRS) operates a wide portfolio of rail freight services, supporting the NDA mission and transport strategy through the safe, secure and reliable transport of high-hazard material around the NDA estate within the UK.
Direct Rail Services (DRS) website
International Nuclear Services Limited
International Nuclear Services Limited (INS) contributes to delivering the NDA's strategy by providing specialist nuclear transport, design and licensing services. INS also manages the NDA's inherited fuel cycle contracts with UK and overseas customers, as well as operating Pacific Nuclear Transport Limited (PNTL), the world's most experienced nuclear shipping company.
International Nuclear Services (INS) website
NDA Archives Limited
NDA Archives Limited is responsible for the nuclear archive that has been built in Wick, Caithness. The archive is operated by a commercial partner with records management and archiving expertise.
NDA Properties Limited
NDA Properties Limited is a wholly owned subsidiary of the NDA. It holds and manages the majority of the non-nuclear property assets within the NDA Group. In addition, it also manages some selective property developments that support the NDA's wider objectives.
Rutherford Indemnity Limited
Rutherford Indemnity Limited provides insurance cover for the NDA and its estate. It has a particular focus on nuclear liability cover and the provision of support for changes to insurance requirements. It is a wholly owned subsidiary of the NDA and is registered in Guernsey and regulated by the Guernsey Financial Services Commission.
Magnox Limited
Magnox Limited is the Site Licence Company responsible for the safe and secure clean-up of 12 nuclear sites and operation of one hydro-electric plant. Magnox Limited transferred to NDA ownership on 1 September 201. See Magnox Ltd becomes a subsidiary of the NDA
Sellafield Limited
Sellafield Limited is the Site Licence Company responsible for the operation of Sellafield site in Cumbria. Sellafield Limited transferred to NDA ownership on 1 April 2016. See new model for managing Sellafield
Corporate information
Access our information
Jobs and contracts
Read about the types of information we routinely publish in our Publication scheme. Our Personal information charter explains how we treat your personal information.