News story
Woolwich attack victim confirmed as serving soldier
The Metropolitan Police and the Ministry of Defence can confirm that the man who died in Woolwich yesterday was a serving soldier.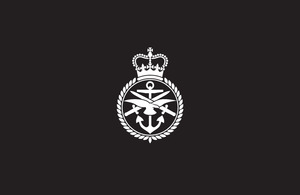 The Metropolitan Police believe they know his identity but said he has yet to be formally identified. His next of kin have been informed.
In line with the wishes of his family his identity will not be released at this stage.
Chief of the Defence Staff General Sir David Richards said:
I was appalled to hear of this abhorrent crime committed against one of our servicemen. I add my voice to that of the rest of the country in condemning this foul act and I extend my deepest sympathies to the family and loved ones of the victim during this most distressing time.
Defence Secretary Philip Hammond said:
I am shocked by the brutality of this cold-blooded murder of a serviceman on the streets of London. We are co-operating with the Metropolitan Police in their investigation and will take all steps necessary to protect our servicemen and women. My thoughts are with the family and loved ones of the deceased.
A post-mortem examination will take place later today.
Published 23 May 2013