News story
Women on Boards: two years on
Latest annual report published on the number of women represented in Britain's boardrooms.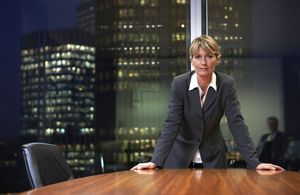 In 2010 government commissioned Lord Davies of Abersoch to find out what was preventing women becoming board members, and to develop a strategy to increase the number of women on the boards of listed companies.
His latest annual report shows that two years after the review there are more women in the boardrooms of the UK's top companies. There is also a growing recognition that this benefits business, the economy and wider society.
As of 1 March 2013 the figures show within the FTSE 100:
women now account for 17.3% of all directorships, up from 10.5 per cent in 2010
women have accounted for 34% of all board appointments (45 out of 134 appointments)
There are currently 94 boards with female representation
There are now 192 women directors on FTSE 100 boards out of a total of 1,110
Cranfield School of Management's Female FTSE Report published at the same time notes that progress with the Women on Boards agenda in the FTSE 100 has stalled over the last six months. It does note that the UK is on target to meet Lord Davies' original report recommendation that the UK should have 25% women on FTSE 100 boards by 2015.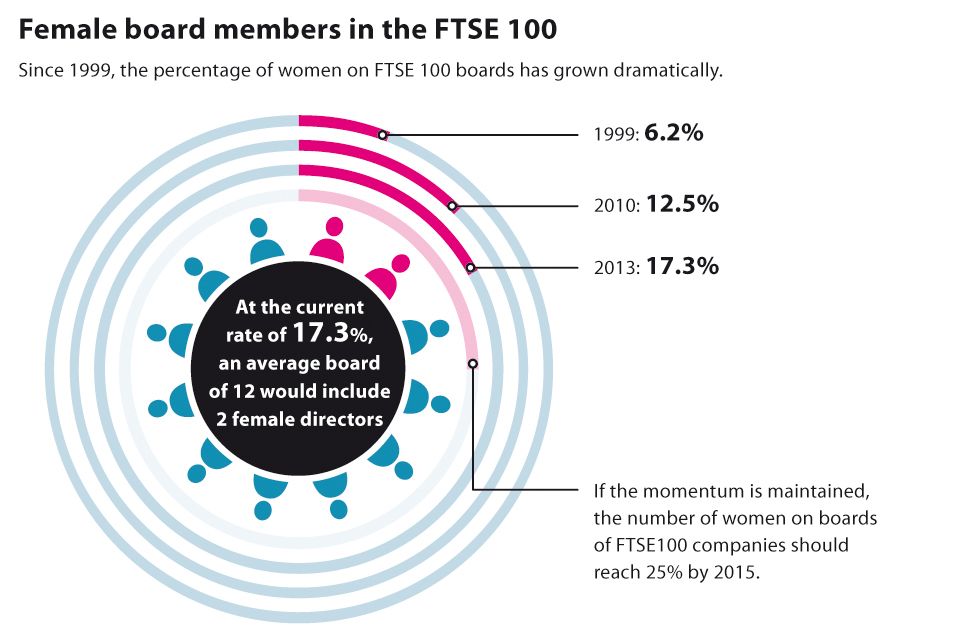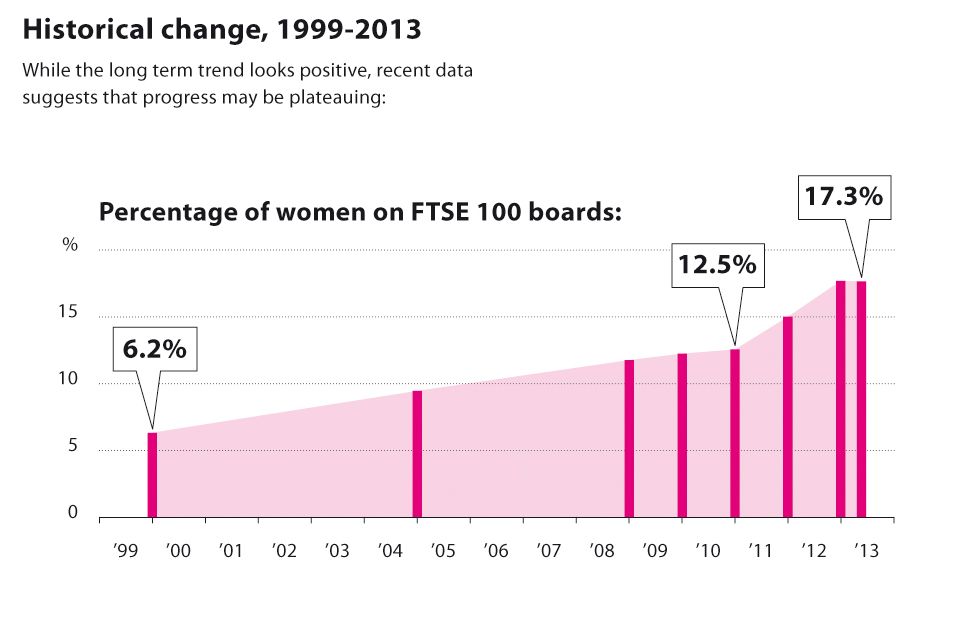 In the FTSE 250 the figures show:
women now account for 13.2% of directorships, up from in 6.7% in 2010
women have accounted for 26% of board appointments
there are currently 183 boards with female representation
for the second year running, all-male boards are in the minority at 26.8%
Business Secretary Vince Cable said:
The argument for more women in our boardrooms is clear - they bring fresh perspectives and ideas, talent and broader experience which leads to better decision-making. This is not just about equality at the top of our companies. It is about good business sense.
Some progress has been made in the last three years. Today 94 of the FTSE 100 companies count women on their boards as do over two thirds of all FTSE 350 companies. However, the momentum appears to be slowing and there has been much less progress in executive appointments at the top.
Government continues to believe that a voluntary led approach is the best way forward. But today's report also serves as a timely reminder to business that quotas are still a real possibility if we do not meet the 25% target of women on boards of FTSE 100 companies by 2015.
Vince Cable wrote to the remaining all-male FTSE 100 boards in January asking them what steps they were taking to increase the diversity in their boardrooms. On 10 April he also wrote to the remaining all-male boards in the FTSE 250.
Further information
Published 10 April 2013