Winter weather: UK government response
The United Kingdom has one of the most capable forecasting and warning systems in the world but extreme weather events can still cause disruption over winter.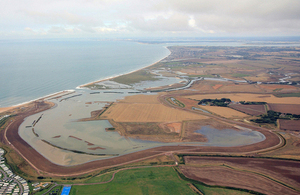 Contents
Latest news
£2.3 billion of investment in flood defences were set out today (2 Dec) in the National Infrastructure Plan 2014.
Flooding
Last winter, existing flood defences protected around 1.4 million properties and more than 2,500 square kilometres of farmland from flooding.
Power cuts
Travel
Since last winter, the government and transport owners and operators have acted to further improve the resilience of our transport infrastructure and its operations. This section also contains links to travel updates, to guidance on driving in severe weather conditions and actions to take ahead of winter travel.
Weather
Up-to-date advice on weather in your area and severe weather warnings are provided by the Met Office.
Published 26 November 2014