News story
First World War Centenary: we will remember them
Details of commemorative events to mark 100 years since Britain entered the First World War.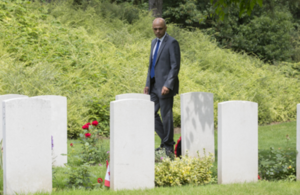 Today (4 August) marks 100 years since Britain entered the First World War.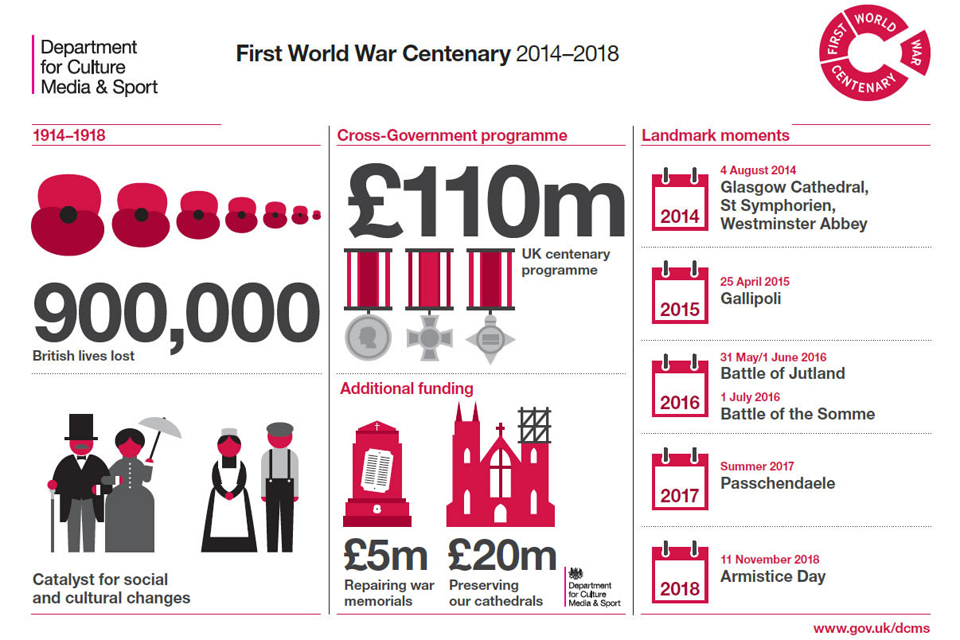 Solemn services of remembrance in London and Glasgow and a commemorative event in Belgium are being attended by members of the Royal Family and senior politicians from Britain, Ireland, Germany, Belgium, and the Commonwealth built around the themes of remembrance, youth and education.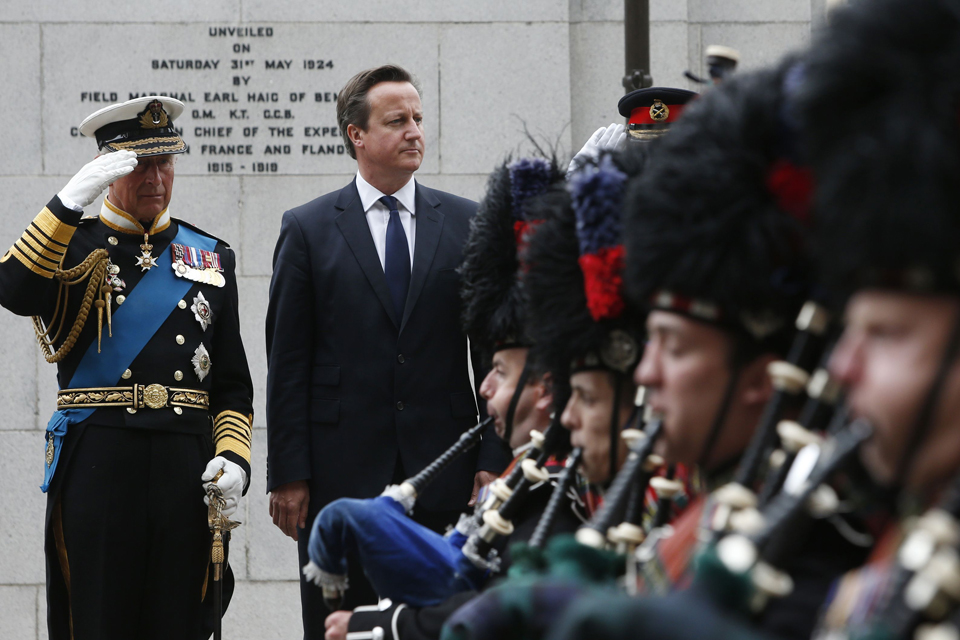 The Prime Minister said:
A hundred years ago today Britain entered the First World War and we are marking that centenary to honour those who served, to remember those who died, and to ensure that the lessons learnt live with us forever. It is right to remember the extraordinary sacrifice of a generation and we are all indebted to them because their most enduring legacy is our liberty.
Culture Secretary Sajid Javid said:
A hundred years on, the sheer scale and sacrifice of the First World War demand remembrance.

Breaking with tradition, we are marking the start as well as the end of the conflict so that the anniversaries of the war will improve our understanding of its causes, conduct and consequences.
Today's events
A Service for the Commonwealth was held at Glasgow Cathedral this morning.
After the service, wreaths were laid at the Cenotaph in George Square. See a Vine of the Prince of Wales, the Prime Minister and Commonwealth dignitaries in the square.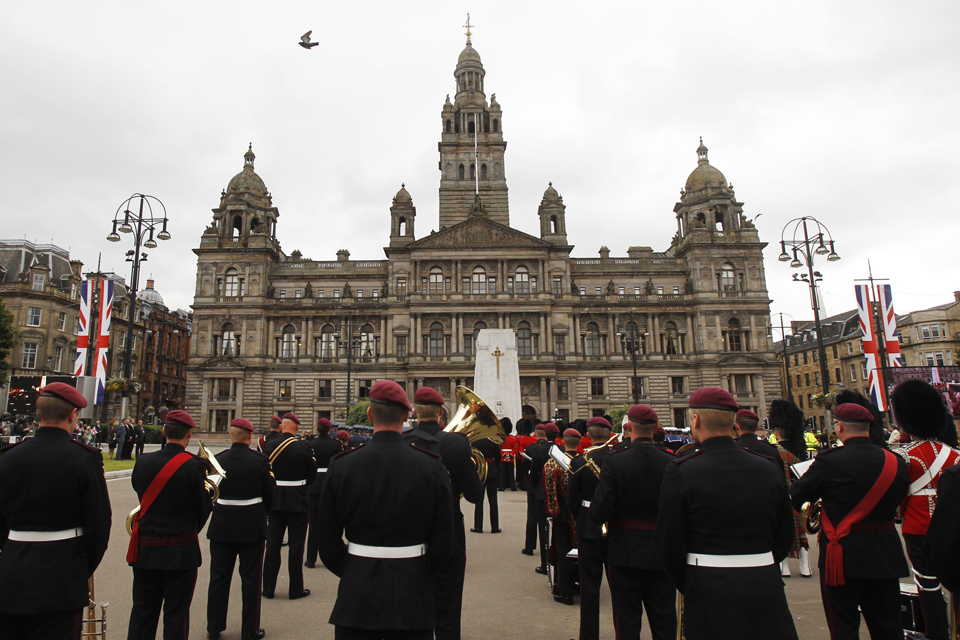 A Commemoration at the Commonwealth War Graves Commission's St Symphorien cemetery in Mons, Belgium took place. Read the Prime Minister's words.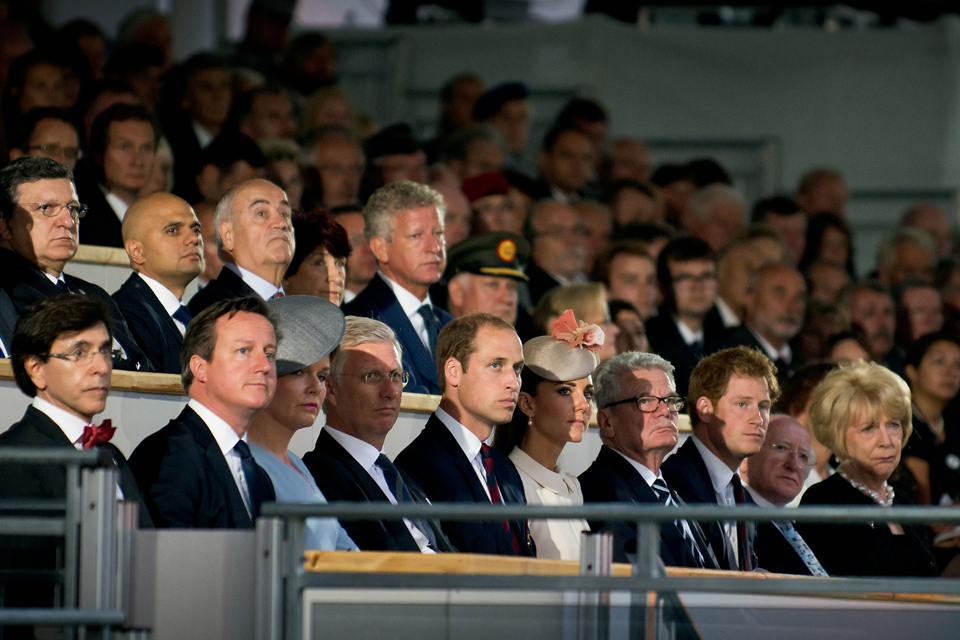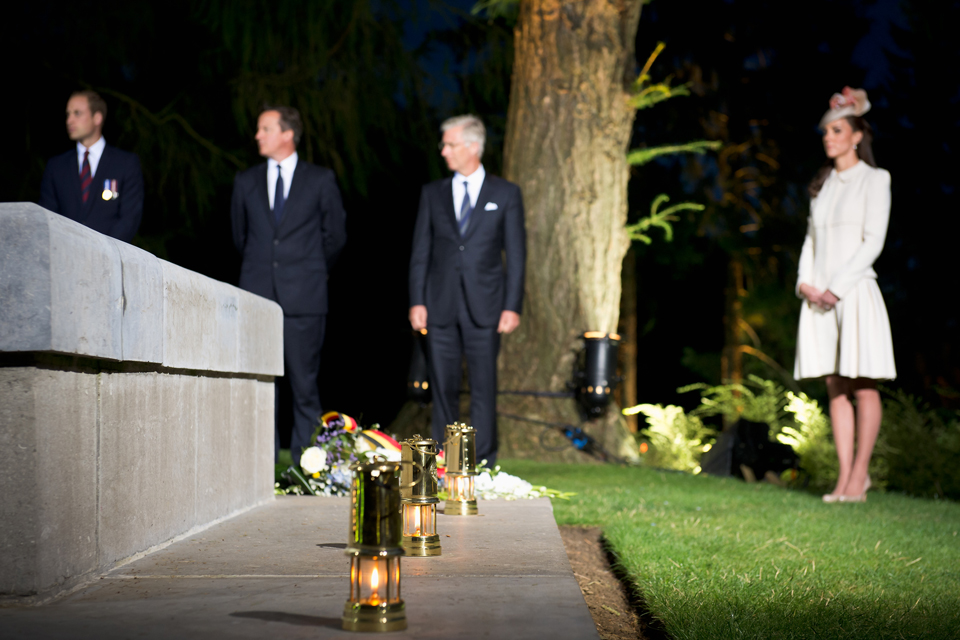 Members of the current Armed Forces have taken part in a series of events across the UK and overseas, to mark the centenary of the outbreak of the First World War. Those serving in Camp Bastion, in Afghanistan also held an evening service of remembrance.
A Service of Solemn Commemoration took place at Westminster Abbey.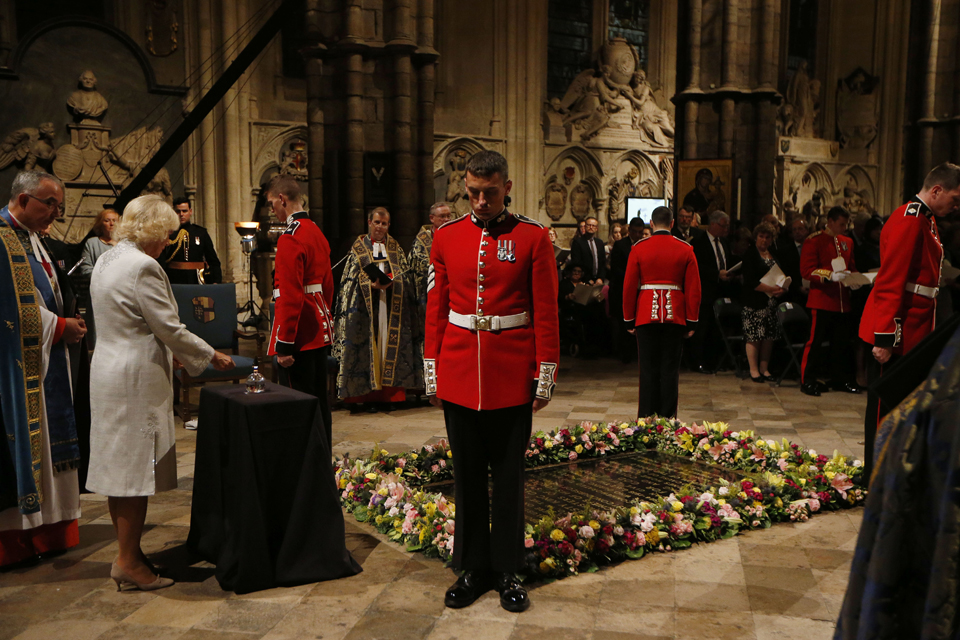 There were similar events across the UK in Anglican churches, including St Anne's Cathedral in Belfast and Llandaff Cathedral in Cardiff, and acts of reflection in places of worship of other denominations and faiths.
How you can get involved
You can take part in Lights Out, from your home or workplace, by switching off your lights from 10pm to 11pm, leaving only a single light or candle lit. This will be a UK wide moment of reflection which will mark 100 years since the start of the First World War.
Social media to follow
Twitter
Follow #WW1Aug4 for the latest updates on today's commemorative events.
Facebook
Prime ministers in the First World War
Four British prime ministers saw active service in the First World War: Winston Churchill, Clement Attlee, Anthony Eden and Harold Macmillan. Read about them in our Prime ministers in the First World War blog.
Published 22 July 2014
Last updated 4 August 2014
+ show all updates
Updated with more news on events happening around the country
Updated to reflect today's activities.
First published.