News story
UK calls for international action on mephedrone
Crime Prevention Minister Norman Baker has called on countries around the world to take action against the drug mephedrone.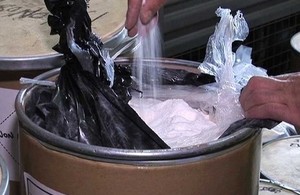 The synthetic stimulant, known as Meow Meow, was banned by the UK 4 years ago and 40 countries have controlled it so far.
After mephedrone was made a Class B drug in April 2010 there was a two-thirds drop in reported use in the UK in 2012 compared with 2010/11.
Norman Baker is using today's UN Commission on Narcotic Drugs in Vienna to urge other countries to ban mephedrone.
The call is part of the coalition government's attempt to clamp down on the reckless trade in new psychoactive substances (NPS) – so-called "legal highs" - which has tragically claimed the lives of far too many young people.
Legal highs
Crime Prevention Minister Norman Baker said:
I am very concerned with the harm being caused to young people by these substances.

Our Forensic Early Warning System allows us to closely monitor their availability so we can disrupt their supply and mephedrone is one of more than 250 substances that we have banned.

I would urge all countries to take action against this dangerous drug so together we can protect people and ultimately save lives.
Norman Baker is attending the UN Commission event today (Thursday 13 March) and tomorrow with Karen Bradley, Minister for Modern Slavery and Organised Crime.
As part of their attempt to energise international action on mephedrone they will raise concerns about organised criminal gangs' involvement in distributing the drug across the European Union.
And they will point to evidence from the UK and Hungary that mephedrone is increasingly being injected, which raises the risks of overdose and the spread of viruses like HIV.
It is part of the UK's wider effort to encourage a balanced and evidence-based response to NPS, including international action on prevention, treatment and restricting supply.
Through previous UN resolutions, the UK has ensured that new psychoactive substances are on the agenda and secured funding for the first global early warning system, which provides data on their availability around the world.
Published 13 March 2014