News story
Tackling global threat of serious and organised crime
The government has used high-level international talks to set out the UK approach to tackling serious organised crime and drug trafficking.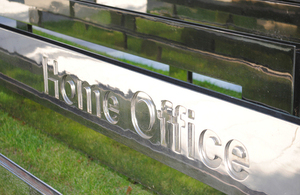 Minister for Modern Slavery and Organised Crime Karen Bradley met delegates from countries including Peru, Nigeria, Afghanistan and Pakistan at the UN Commission on Narcotic Drugs in Vienna.
The discussions form part of the UK's continuing drive to share expertise with international partners in the fight against organised crime.
Minister for Modern Slavery and Organised Crime Karen Bradley said:
Serious and organised crime is a global problem, threatening international security and prosperity and the UK cannot tackle it alone.

Organised criminals are constantly adapting their approach, operating across borders without recognising international jurisdictions.

Our aim is to continue working with international partners to disrupt drug trafficking and share expertise. Organisations like the United Nations have a very important role to play in facilitating this.
The UK recently re-evaluated its approach to serious and organised crime, publishing a new government strategy and establishing the National Crime Agency, which is focused on the most serious domestic and international threats. Karen Bradley and Crime Prevention Minister Norman Baker also used the UN Commission on Narcotic Drugs to discuss future action on the threat posed by so-called "legal highs".
Published 14 March 2014