News story
Targeted action to tackle alcohol-related crime and disorder
Measures to tackle drunkenness and disorder blighting town centres announced.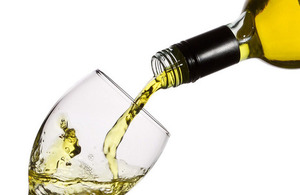 The Home Office has today (17 July) set out a number of measures to tackle drunkenness and disorder blighting town centres in England and Wales.
A ban on sales of alcohol below the level of duty plus VAT will stop the worst cases of heavy discounting by retailers. It will make it illegal to sell a can of ordinary strength lager for less than around 40p, and take effect in England and Wales no later than spring 2014.
Following a public consultation the government also announced:
tougher action on irresponsible promotions in pubs and clubs and raising customer awareness of availability of small servings
further action at a local level, including facilitating targeted action by pubs and clubs themselves to curb irresponsible drinking
a freeing of responsible business and community groups from unnecessary red tape, while maintaining the integrity of the licensing system.
Problem drinking
The introduction of a minimum unit price for alcohol will remain a policy under consideration, but will not be taken forward at present. The government will continue to monitor carefully the legal developments and implementation of this policy in Scotland.
The government has also confirmed it will not be proceeding with a ban on multi-buy promotions as evidence does not suggest this would sufficiently curb the most harmful drinking.
Crime Prevention Minister Jeremy Browne said:
Drunken behaviour and alcohol-fuelled disorder can make towns and cities effective no-go areas for law-abiding people, particularly on Friday and Saturday nights.

Alcohol-related harm is thought to cost society around £21 billion every year and this is clearly an unacceptable burden.

The measures I am announcing today build on action we have already taken, including introducing early morning restriction orders to curb alcohol sales, a late night levy to ensure those selling alcohol help pay towards the costs of policing and making it easier for local authorities to tackle problematic licensed premises.
Ministers have also challenged industry to increase its efforts, building on what has already been achieved through the Public Health Responsibility Deal. This includes improving education to promote safer drinking; reducing the availability of high strength products that cause the most harm for problem drinkers; and responsible marketing and product placement.
Read Jeremy Browne's statement to parliament
Published 17 July 2013