News story
Stratified medicine: apply for £10 million to develop new tests
Business can apply for a share of £10 million for contracts to develop new diagnostic products and services in stratified medicine.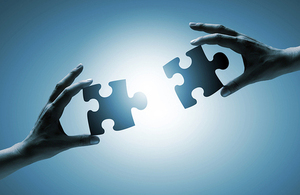 Innovate UK wants to increase the development and adoption of innovative diagnostic tools that offer better targeted treatment to patients in the UK.
Stratified medicine seeks to classify patients with a similar diagnosis into sub-groups that identify which type of treatment would be best for them.
Greater use of stratified medicine will move therapy from a trial-and-error approach to one that quickly selects the right treatment for an individual patient. It will lead to better treatment for patients and a more efficient and cost-effective health service.
This competition for 100% funded SBRI (Small Business Research Initiative) development contracts aims to demonstrate the benefit of companies working in a UK 'enabling infrastructure' made up of specialist organisations that can help businesses understand health needs and design and deliver better products and services.
It will support projects that are developing tests capable of classifying patients into groups and then selecting them for treatments currently available in the UK.
Competition information
any organisation that can find a route to market for its product is eligible
the competition opens on 7 September 2015 and the deadline for registration is noon on 28 October 2015
phase 1 contracts are expected to be between £80,000 and £150,000
phase 2 contracts are expected to be up to £2m over 3 years
there will be a briefing event for applicants on 15 September 2015
Published 13 July 2015